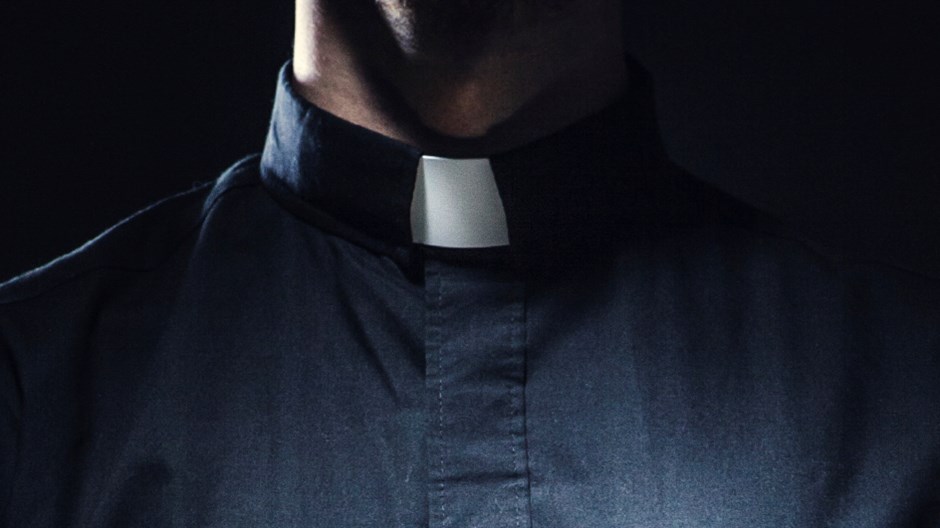 Image: RyanJLane / iStock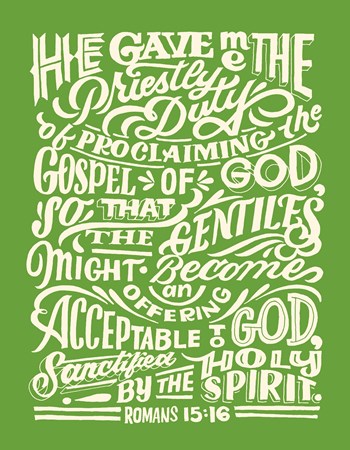 Image: Jill de Haan
This past November, at the gorgeous St. Paul's Cathedral in Melbourne, I was ordained as a priest in the Anglican Church of Australia. When the archbishop laid his hands on me and prayed for me, I was overwhelmed with feelings of joy and divine pleasure.
This journey into the priesthood has been significant for me in two ways.
First, it was the culmination of a long denominational journey from Baptist to Presbyterian to Anglican. I have fond memories of all the churches and traditions I have been involved with. I tell folks that the Baptists taught me to love Jesus, the Presbyterians taught me to love theology, and the Anglicans taught me to love the church. That said, Anglicanism feels like home with its liturgical worship, evangelistic proclamation, and charismatic affections.
Second, ordination helps me fulfill what I regard as my calling to be a mediator between the church and the academy. As a priest-scholar, I have one foot set in the lecture hall, and the other foot set in the sanctuary. I speak from both the podium and the pulpit. Plus, I get to engage people as diverse as unbelieving professors in secular universities and ordinary churchgoers in the pews.
Throughout my journey, Paul's discussion in Romans 15 of his own ministry has been crucial. There, in verses 15 and 16, the apostle writes:
Yet I have written you quite boldly on some points to remind you of them again, because of the grace God gave me to be a minister of Christ Jesus to the Gentiles. He gave me the priestly duty of proclaiming the gospel of God, so that the Gentiles might become an offering acceptable to God, sanctified by the Holy Spirit.
For me, this passage shows that my calling to preach the gospel is the calling to a priestly ministry. A priest is a pastor and a teacher, someone set aside to proclaim the Good News and to care for the souls of those who believe in Christ. But priestly ministry isn't just the domain of ordained pastors. Christians of all types participate in "the priesthood of all believers," by proclaiming the gospel and caring for those who name Jesus as Lord.
How Can You Call Yourself a Priest?
But why would I call myself a priest? To some, the very mention conjures up troubling medieval notions of penance and purgatory. Wasn't the purpose of the Protestant Reformation to get away from all that? Why go back to it now?
My days in Baptist and Presbyterian churches made me uncomfortable with the idea of any person taking on the identity of priest. After all, Jesus is our only high priest (Heb. 4:14–15). And as the Reformers taught, we should acknowledge the priesthood of all believers, not the priesthood of a select few. Further, a priest is regarded as a mediator, and the Bible says that "there is one God and one mediator between God and mankind, the man Christ Jesus" (1 Tim. 2:5). So doesn't that rule out needing a priest or becoming one?
Note that Paul has no reservations about describing his own ministry as priestly work. He is not worried about being mistaken for a Levitical priest or wrongly associated with the Flamens, the priests of Roman deities. Paul thinks of priesthood as a positive label: a scriptural image for his own apostolic work, something for the good of the church. In evangelical circles, I often hear priesthood associated with cold ritual and caricatured as salvation by ceremony. How ironic, then, that Paul thinks of priesthood as a rich and vibrant description of his ministry and message.
When my students balk at the idea of an evangelical priesthood, I usually ask several questions:
"What do you call someone who engages in accounting services?"
"An accountant," they answer.
"What do you call someone who engages in engineering services?"
"An engineer," they reply.
"What do you call someone who engages in consultancy services?"
"A consultant," says the chorus.
Just when my students are beginning to suspect that I'm quizzing them on the blindingly obvious, I hit them with the punchline.
"So what do you call someone who engages in a priestly duty of gospel proclamation, as Paul describes here?"
At this point my students pause. Some try to think of a cute response, others go "aha," and most reply—however reluctantly—"a priest."
This means that you do not have to be Catholic, Greek Orthodox, or even Anglican to be a priest. If you proclaim the gospel, then you are undertaking a priestly service, and you are performing a priestly ministry.
For me, gospel proclamation is at the heart of the priesthood, whether that be the lay priesthood of all believers, or those ordained to the priesthood for the ministry of prayer, Word, and sacraments.
An evangelical priesthood has no literal temple, no literal sacrifice, and no literal cultic worship. That is because our temple is the church, the only sacrificial blood we have is the blood that stained Christ's cross, and the only cultic worship we perform is offering up our bodies as living sacrifices of praise.
So when we speak of a priestly ministry, we're obviously speaking partly in metaphorical terms. But the metaphor points to an important reality. At all levels, from ordained clergy to ordinary believers, the church is called to proclaim the gospel, to dispel the darkness, and to present men and women of all nations as holy unto God. As a college of missionary priests, the church goes forth into places of defilement, darkness, and despair to bring hope, light, peace, deliverance, and holiness. Our only priestly tools are the Spirit's power, the Word of life, and the visible signs of the gospel: baptism and the Lord's Supper.
Because we are in the business of holiness, hope, and wholeness, the priestly image is particularly fitting. The priesthood of believers is not about fancy hats or religious paraphernalia; it is about God's kingdom advancing as God's people proclaim Jesus Christ and share God's love with everyone they encounter. John Chrysostom, one of the church fathers, put it wonderfully: "For me, the priesthood means to preach and to proclaim; this is the sacrifice I offer."
Paul would heartily agree.
Paul's Priestly Vision
I've been reading Paul's letters for 20 years. I've been teaching and preaching Paul's theology for 10 years. I've written books about Paul's life and thought, and have penned commentaries on several of his letters. However, after carefully working my way through Romans—noticing the repetition of themes in Romans 1:1–6 and 15:8–16—I feel like I'm only just now getting a grip on what Paul thought he was doing.
Paul believed it was his mission to bring morally wicked, idol-worshiping, unclean, pork-eating, sexually depraved Gentiles to the "obedience that comes from faith" (Rom. 1:5; 16:26), and to make them "an offering acceptable to God" (Rom. 12:1; 15:16). He was an apostle of God, sent by Jesus Christ to bring Gentiles into the family of Abraham, where their sins would be forgiven, they would be made holy, and they would praise God for his mercy.
In other words, Paul saw himself as sent with a beacon of light into cities of darkness. His mission was to turn Gentiles away from godlessness—from shame to honor, from condemnation to righteousness, from rejection to thanksgiving, and from perversity to purity. What is more, this was God's plan for the Gentiles—for the Messiah's death to atone for their sins, for his Resurrection to impart life to them, for the Spirit to renew them, and for the Jews to receive them as fellow-heirs in God's covenantal promises.
Paul's priestly ministry was about gathering a people—an unlikely people, a class of people many of his Jewish compatriots thought could be changed only by obeying Jewish law—and bringing them to be saved by Christ and sanctified by the Spirit to worship God the Father.
All this means that priestly ministry is not restricted to an elite few who have been formally ordained. Everyone in the church can undertake this priestly service of proclaiming the gospel and transforming a people to worship God in spirit and in truth. In fact, it is crucial that we all do so.
If you are a stay-at-home mom, you perform a priestly service by teaching your children the gospel and the way of Jesus Christ. You are doing some hard yards in encouraging disobedient, impressionable young minds with an iPad addiction to grow into faith and attain maturity in their Christian walk.
If you are an accountant or a janitor, your work is no less priestly. You are called to live out your faith among those with stereotyped views of Christians, to share your testimony when the opportunity arises, and to extend compassion in environments that can be brutal and disheartening.
If you are a youth leader, whether paid or volunteer, you have a priestly service. Your job is to take emotionally unstable adolescents, who oscillate from mature to narcissistic, full of questions and hormones, and help them receive Christ and commit themselves to a life of devotion that brings glory to God.
If you are a pastor, you know the best and worst of your flock. You know what makes them tick and what ticks them off. You know that they are a mix of the good, the bad, and the ugly. Some of them feel like a godsend, while others feel like a thorn in your flesh. Your priestly ministry is partnering with God in serving, saving, and sanctifying these people. Through your gospel preaching and your priestly service you bring them to faithful obedience, equipping them to praise God for his mercy.
It doesn't matter if you call yourself Reverend, Pastor, Presbyter, Brother, Sister, Elder, Big Baptist Kahuna, or Pope Daddy. What matters is that you exercise the kind of priestly service of the gospel that will result in God's people being convicted, consoled, and consecrated.
Getting Your Priest On
All denominations believe that the church is a priesthood of believers, while only some describe their pastors as priests who have a special charge to preach the Word and administer the sacraments.
Yet one thing is true of everyone, for both pastors and laypeople—whether high church or low church, whether your church likes organ music, a worship band, or smells and bells. We all have the duty to proclaim the gospel in such a way that people are transformed and renewed by God's grace. And when we do this, Paul tells us, we are exercising a priestly ministry, as priestly servants of our great high priest Jesus Christ.
When I was ordained to the priesthood, the archbishop gave us a specific charge from the Australian Prayer Book. While the following is largely meant for those engaged in Anglican ministry, I believe it can be a fitting job description for other forms of Christian service. The archbishop told us:
As the Lord's messenger, proclaim the gospel of Jesus Christ. Seek the lost, announce God's justice, warn and correct those in error. You are to encourage and build up the body of Christ, preaching the Word of God, leading God's people in prayer, declaring God's forgiveness and blessing.
That is the substance of the priestly service of the gospel. And pastors, deacons, soccer moms, baseball dads, and volunteers alike can aspire to perform it. You don't have to wear vestments to get your priest on.
Michael Bird is an Anglican priest, a lecturer in theology at Ridley College in Melbourne, Australia, and a visiting research professor at Houston Baptist University. His most recent book is Romans, from Zondervan's Story of God Bible Commentary series. He blogs at Euangelion.
Have something to add about this? See something we missed? Share your feedback here.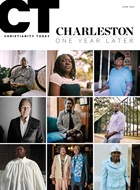 This article is from the June 2016 issue.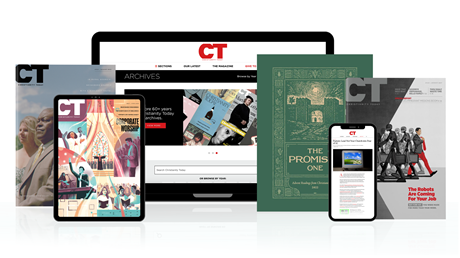 Annual & Monthly subscriptions available.
Print & Digital Issues of CT magazine
Complete access to every article on ChristianityToday.com
Unlimited access to 65+ years of CT's online archives
Member-only special issues
Subscribe
Go Ahead, Evangelicals: Use the P-Word
Go Ahead, Evangelicals: Use the P-Word