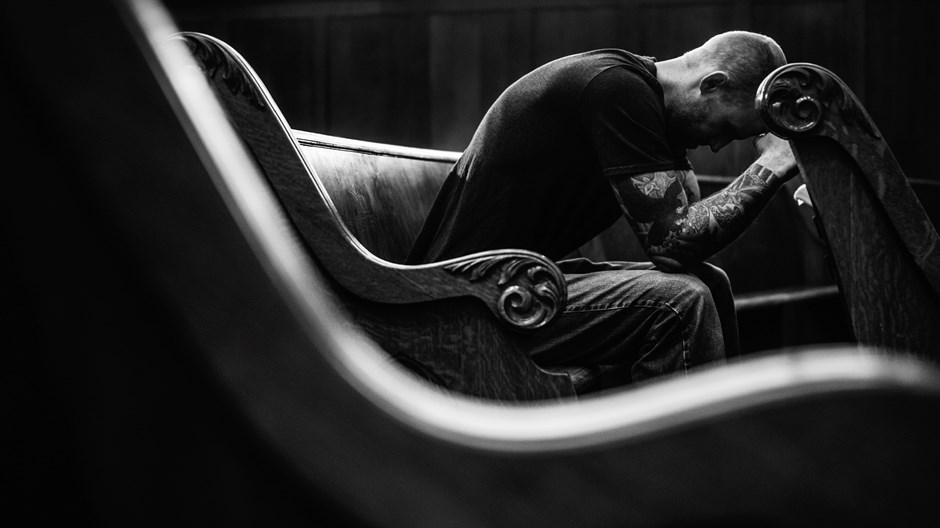 Image: RyanJLane / iStock
Most of us pray the Lord's Prayer backwards.
Eleven years ago, my wife and I were on an Air New Zealand flight that felt like it was falling out of the sky. Approaching the Queenstown airport in mid-winter—with mountain ranges on both sides and a huge lake straight ahead—we were caught in a giant wind tunnel. The plane was shuddering and sporadically dropping 50 feet at a time. The cabin filled with shrieking and praying. Many people were crying out to a God in whom they did not believe. Just as there are no atheists in foxholes, there certainly aren't many on buffeted flights.
Thirty minutes later, after having landed safely, the group of strangers waited at baggage claim, looking awkwardly at each other. No doubt, many of them felt silly.
The content of those prayers fascinated me. I suspect it reflects the way many of us intuitively pray. The most common petition I heard was some variant of "deliver us from evil": "Help!" "Save us!" and "Oh, God, please don't let me die!" Crises prompt cries for deliverance, with the immediate need for safety drowning out all other concerns. Whenever I listen to baptism testimonies at my church, I am struck by how many people called out to God for the first time in a moment of personal danger.
The other prayer I heard, though more infrequently, was "forgive us our sins" in some form or another: "I'm sorry" and "God, please forgive me." People want to be at peace with God when they die. So after crying out for rescue, they apologized as they prepared to meet their Maker. (By far the most demanding line of the Lord's Prayer—"As we forgive those who sin against us"—was not heard over the din.)
After these sorts of petitions, most of us pray, "Please." This is probably the most frequent type of prayer we utter. "God, please give me this job." "Fix my marriage." "Keep my children safe." "Provide for my family." Or, more traditionally, "Give us today our daily bread." Life comes first, then forgiveness, and then physical provision. It's like a prayer form of Maslow's hierarchy of needs for what humans need to thrive (first physiological needs must be met, then safety, love and belonging, esteem, and self-actualization). We attend to our self-preservation, even in prayer.
Prayer is not intended to move from action to relationship, but from relationship to action.
But as we get to know God and grow in prayer, our horizons widen: We begin to pray for things that may not directly affect us, and we do so in a more sustained way. We start to pray for justice, peace, healing for others, overseas missions, church growth, and the salvation of those we love. We may develop prayer lists, meet in groups, or use set prayers to guide us as we bring our families, communities, leaders, and nations before God. In doing so, we essentially pray, "Your kingdom come, your will be done, on earth as it is in heaven."
Left to our own devices, we pray the Lord's Prayer backwards. Without being taught, we say help, then sorry, then please do X for me, and then please do Y for others. And then we begin to appreciate more fully the One to whom we are praying—not just as the One who dispenses safety, redemption, and material goods, but for his own sake. "Our Father in heaven, hallowed be your name" (Matt. 6:9). Or, "Our Dad without limits, make your name great. I want people to see you as holy. I want to acknowledge you as Father." In many ways, the height of Christian experience, Paul explains, is the joy from within as the Spirit cries out, "Abba! Father!" (Rom. 8:14–17; Gal. 4:4–6).
Yet Jesus taught us to pray it forwards. The topsy-turvy order of the Lord's Prayer is one reason it is so remarkable. Jesus' disciples knew the Scriptures, so they probably already knew how to ask for rescue, forgiveness, necessities, and God's action in the world. What they didn't know, and what Jesus wanted to make sure they never forgot, is that prayer is not intended to move from action to relationship. Instead, it is intended to move from relationship to action.
"This, then, is how you should pray: 'Our Father . . .' " Forget your formulas and your intercessory cards for a moment, and begin praying with one of the most basic words in a child's vocabulary. You are God's child, and he is your Father. Start there, and the rest will flow
accordingly.
Andrew Wilson is an elder at Kings Church in Eastbourne, England, and author most recently of The Life You Never Expected. Follow him on Twitter @AJWTheology.
Have something to add about this? See something we missed? Share your feedback here.
Spirited Life
Spirited Life is a collision between biblical reflection and charismatic practice, aiming to make people happier in God.
Andrew Wilson is teaching pastor at King's Church London and author most recently of
Spirit and Sacrament: An Invitation to Eucharismatic Worship
(Zondervan). Follow him on Twitter
@AJWTheology
.
Previous Spirited Life Columns: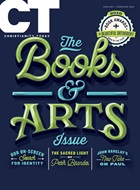 This article is from the Jan/Feb 2016 issue.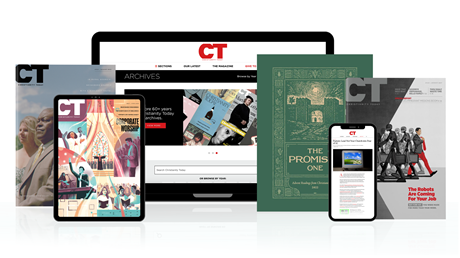 Annual & Monthly subscriptions available.
Print & Digital Issues of CT magazine
Complete access to every article on ChristianityToday.com
Unlimited access to 65+ years of CT's online archives
Member-only special issues
Subscribe
Our Prayer Instincts Are Backwards
Our Prayer Instincts Are Backwards