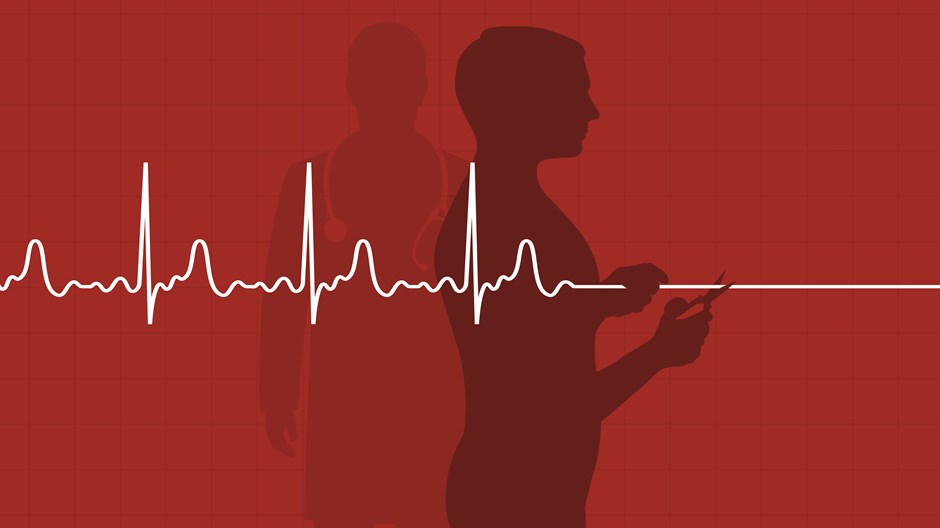 If you are wondering what the next social debate in the United States will be, NPR host Diane Rehm spelled it out recently in a public campaign: assisted suicide.
Those like Rehm who believe terminally ill patients should be to able to end their lives with help from physicians typically avoid the words suicide and mercy killing. The bald truth of those words would not win support for the movement. Still, Rehm declared that Jack Kevorkian, who went to jail for killing terminally ill patients, "was before his time" and that "the country wasn't ready."
But it's apparently ready now. The agenda is set. Death will not be defeated.
Assisted suicide—defined as a physician providing a patient the means to take his or her own life, usually through medicine—is now legal in five states, with several more currently considering end-of-life legislation. California resident Brittany Maynard's 2014 crusade to take lethal drugs rather than face terminal brain cancer sparked 20 newspapers in 11 states to endorse "death with dignity." Inspired by Maynard, one woman diagnosed with cancer is suing California for the "right to die." She is not alone: Some studies identify a "suicide contagion" after media coverage of events such as Maynard's death. One pro-life nonprofit found that, during the media attention before Maynard's November 2014 death, the number of lethal prescriptions written in Oregon was 39 percent higher than the state's monthly average.
To paraphrase Dickens, terminal illness is that "vague, uncertain horror" that threatens us all. Most of us have friends or loved ones who have faced cancer head-on. While our compassion for those who fight incurable disease is steady, we are unhinged by the terminal aspect of illness.
Yet certainly people of faith have unique questions to ask about terminal illness. Namely, are we willing to surrender to our Creator the specifics of how and when we die? How much do we actually trust him with our final days?
Our society is quickly becoming comfortable with the notion of death on demand rather than life in all its complexity. About 7 out of 10 Americans self-identify as Christian. And, according to a 2015 Gallup poll, 69 percent of Americans say doctors should be legally allowed to end a patient's life if the patient wants it. That means that at least 40 percent of self-identified Christians believe people should be allowed to control the circumstances of their deaths. Much like arguments that have fueled the abortion and gay-marriage movements, we have accepted that each individual has full, unfettered rights to their own bodies, their own lives and loves, and, now, to their own deaths.
Every Day Matters
As Christians we cannot expect our nation's laws to fully align with our beliefs. But in the church, we have many teachings that oppose the "right to die" rationale. Two of the clearest come from 1 Corinthians:
Do you not know that you are God's temple and that God's Spirit dwells in you? If anyone destroys God's temple, God will destroy him. For God's temple is holy, and you are that temple. (3:16–17)

Or do you not know that your body is a temple of the Holy Spirit within you, whom you have from God? You are not your own, for you were bought with a price. So glorify God in your body. (6:19–20)
For me this is not a theoretical issue. My husband, David Kuo—perhaps best known to CT readers as former deputy director of the White House Office of Faith-Based and Community Initiatives—fought cancer with dignity and courage. He endured 10 years of chemotherapy, radiation, alternative therapies, and clinical trials. He was plagued by mental, physical, and emotional damage. Yet he never stopped fighting. To survive, we had to immerse ourselves in Scripture passages like these, to reassure our hearts that God had a plan in the midst of our suffering. We never stopped believing that God could heal David—and if not, that God would use him fully for as many days as he had.
Three separate times, starting in 2003, David was given anywhere from 6 to 12 months to live. That is the same diagnosis Maynard received. But we soon learned that people—even doctors—are ill-equipped to play God in determining the end of life. Upon her diagnosis, Maynard set a date for when she would take hers. After the same diagnosis, David went on to live 10 years. During that time, we had two beautiful children, while David wrote a book, struggled, fought, and touched many lives. No one below the throne of God can predict how the journey of life will go, and we shouldn't pretend to.
Like Maynard, David had severe seizures. Over time he lost the ability to walk, then to write. His personality changed markedly due to the vicious side effects of surgeries, radiation, and medications. He developed a great deal of anxiety, depression, and rage. His playful outlook was darkened. And the end was brutal. Every function of his body slowly collapsed.
Still, every day of David's life mattered. Even in semi-lucid deterioration, David challenged his ICU doctor to read Mere Christianity. His conversations with his neuro-oncologist resulted in her later starting a ministry to homeless cancer patients. David's last days healed divides between political enemies and deep wounds among friends and family. Especially in suffering, we can dive below the shallow waters and touch another's heart and soul.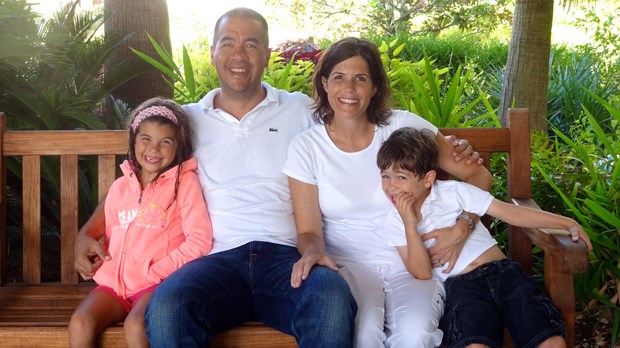 Image: Courtesy of Kim Kuo
Steve Jobs, who died of pancreatic cancer in 2011, shared this wisdom at a commencement speech at Stanford University: "No one wants to die. Even people who want to go to heaven don't want to die to get there. And yet death is the destination we all share. No one has ever escaped it. And that is as it should be, because death is very likely the single best invention of life. It is life's change agent."
David and I saw this truth play out among scores of friends and family who entered battle with us. For a decade, the looming prospect of death was our "change agent," the trial that tested our faith, reset our priorities, and forced us into deeper communion with God and our community.
We had many moments when we thought we couldn't take any more. But the hard truth is that our experience transformed our hearts and radically challenged many others. If our lives are truly about glorifying God, then our only option is to glorify him where we are.
A Bitter Assignment
For people of faith, it's a bitter assignment. And any policy discussion in the public square is clouded by the emotion we share: sympathy for people facing terminal illnesses. We don't want them to suffer. We want to help. But as Pope Francis observes, assisted suicide gives us a "false sense of compassion." Choosing suicide at any point is the same sin Adam and Eve committed in the garden: the pride of wanting to be God, not simply to serve him. True compassion is surrounding a terminal patient with love, support, and palliative care. In many countries, end-of-life suffering is minimized thanks to readily available hospice care.
It is not easy; death is an unnatural ripping apart of body and spirit. But rather than creating widespread policy based solely on empathy, consider where the widespread legalization of assisted suicide will lead. For assisted suicide to become policy, someone has to decide who can choose to die. Should children be included? The mentally ill? Is the cost of keeping someone alive a factor in determining whether they should die? In Oregon, where assisted suicide is legal, until recently the state health plan did not cover many expensive medical procedures, including cancer treatments for patients with a low expected survival rate. But it does cover lethal drugs, which are a cheaper alternative to extended care.
In countries where assisted suicide has been made legal, euthanasia—different from assisted suicide in that a doctor directly acts (such as via lethal injection) to end a patient's life—has expanded unpredictably. The number of "mercy killings" in Belgium rose 27 percent in 2014, to five killings per day on average. Belgium also allows terminally ill children of any age to request to be euthanized. While euthanasia is technically illegal in the Netherlands, the government mostly looks the other way. It has mobile euthanasia units for people who want to die at home, as well as an initiative to expand the laws to include people older than 70 who simply are tired of life. When Britain was considering assisted-suicide legislation, Dutch ethicist Theo Boer reportedly told the House of Lords, "Don't do it, Britain. . . . Some slopes are truly slippery."
This strikes at a central question in the broader US debate over assisted suicide: What if we get it wrong? A basic tenet of our justice system is Blackstone's formulation: It is better that 10 (later expanded to 100) guilty persons go free than that one innocent suffer. The foundation of our "presumption of innocence," it establishes that government and courts must lean heavily on the side of innocence. The principle is an extension of Abraham's plea to God in Genesis 18, that he not destroy Sodom if a single righteous man could be found there.
The stakes for defending innocents in "mercy killing" cases could not be higher. If we overextend the law, we would not simply be wasting tax dollars or natural resources. We would be killing people. Countries where euthanasia is legal have a dismal track record. One study found that 32 percent of assisted deaths in Belgium were done without the patient's consent. In Switzerland, a healthy woman paid $20,000 for an assisted suicide because she was unhappy about "losing her looks." Her family found out afterward, when they received her ashes and death certificate. A severely depressed woman in Belgium was euthanized without including her family in the decision, even though her doctor offered treatment. Should a broad policy endorsing suicide be implemented, will we have safeguards against this kind of "suicide creep"?
A Truly Brave Death
This January, ESPN anchor Stuart Scott died of appendiceal cancer. Scott faced death with enough winsomeness to persuade anyone to keep fighting for life: "You beat cancer by how you live, why you live, and the manner in which you live. So live. Live. Fight like hell, and when you get too tired to fight, [lie] down and rest and let someone else fight for you."
That is exactly how Lauren Hill lived out her final days. Like Maynard, Hill publicly battled a rare form of inoperable brain cancer. She was a college freshman basketball player at Mount St. Joseph University in Cincinnati, Ohio. She endured severe migraines, stomach ailments, and other debilitating side effects. Adopting the mantra "Never give up," she rallied her teammates, fans, and social media followers to fund research for a cure. Despite doctors' predictions, she lived to see Christmas 2014. Days later, she announced that the campaign had raised more than $1.5 million to fund research.
At what point do we no longer believe God has a plan for each moment of each person's life? At what point do we sanction ending it all to avoid suffering?
If we are swept along with cultural tides, we will be swayed into believing that assisted suicide is compassionate. Maynard was roundly praised by the media, chosen as one of CNN's "11 Extraordinary People of 2014" and crowned a "hero" by People magazine. All this for choosing to commit suicide rather than face brain cancer, which she rightly called ". . . a terrible, terrible way to die."
That is the wrong message to send the millions fighting with great dignity against terminal diseases. It's like telling the depressed stranger on the ledge to go ahead and jump. Rather, we should share Hill's resolve to never give up, to always trust, hope, and persevere, as this is the way of love (1 Cor. 13:7).
On behalf of people who are facing terminal illness, severe depression, or any acute suffering: Act with true compassion. Get involved in their lives. Be present in their suffering. Pray for their healing. Let the reality of death change your life. And rest assured that defending life is not merciless or judgmental—and that to endorse assisted suicide is simply to give up hope.
Kim Kuo is a writer and communications consultant based in North Carolina.
Have something to add about this? See something we missed? Share your feedback here.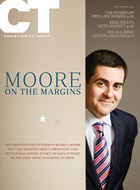 This article is from the September 2015 issue.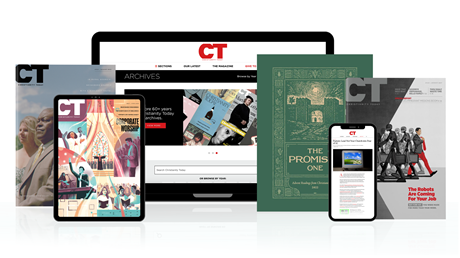 Annual & Monthly subscriptions available.
Print & Digital Issues of CT magazine
Complete access to every article on ChristianityToday.com
Unlimited access to 65+ years of CT's online archives
Member-only special issues
Subscribe
Assisted Suicide and Real Death with Dignity
Assisted Suicide and Real Death with Dignity