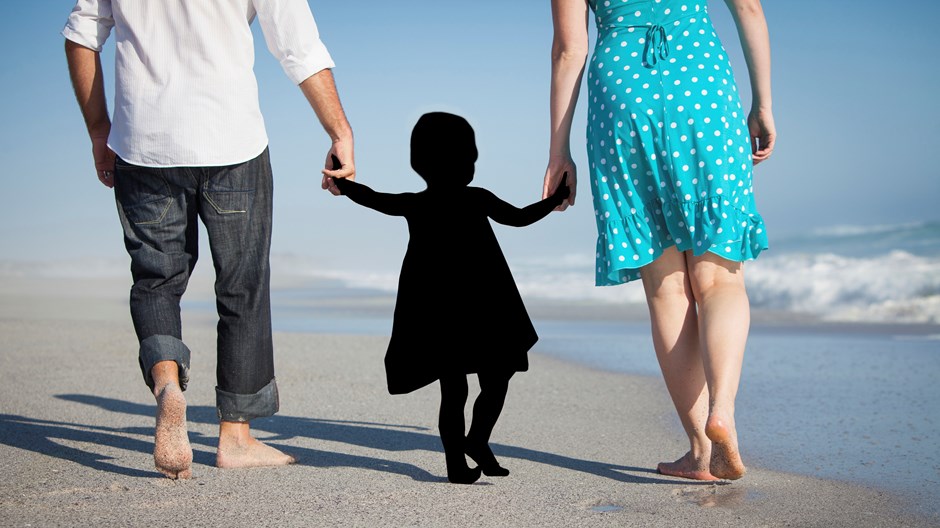 There's a certain narrative that dominates most stories of infertility. Their sense of overwhelming anguish and loss, regardless of outcome, contrasts so drastically from my own experience that sometimes I have to remind myself that I, too, have a story of infertility.
That term, infertile, may be medically and technically appropriate, but it's not a word I would use to describe my life. A friend recently asked my advice for someone struggling with being infertile. "I'm not sure," I told her, "because I don't really struggle with it at all."
Even though God has not fulfilled my longtime desire to have children, he has filled my life with so many other gifts that my greatest struggle has been to be a faithful steward of so much abundance.
I was 26 years old when my husband and I threw away the birth control.
But the babies didn't come.
When I was diagnosed with endometriosis—likely the culprit in my inability to conceive—I had corrective surgery. My doctor said I would be pregnant within six months.
Still the babies didn't come.
My husband and I decided that further procedures were off the table. Although we are Baptists, we believe in the principles set forth in the Catholic Church's Donum Vitae ("The Gift of Life"), which distinguishes between medical interventions that assist the marital union in achieving pregnancy and interventions that replace the procreative marital act. We agree with the distinction made by some Christian ethicists and theologians between procreation and reproduction: While reproduction can be achieved any number of ways, procreation takes place in the mystery of two bodies becoming one flesh and producing another body.
These were our convictions. In adhering to them, I was ready to cope with what would be lost in doing so. I never imagined what would be gained.
I gained freedom from the tyranny of reproductive technologies that would have transformed our marital bed into a site of manufacture; turned my body into a repository for needles, artificial hormones, and drugs; and shrunk time into an endless series of 28-day cycles.
A friend, serving as a pastor for years, has seen many infertile couples "who demand success. When they don't achieve it, they despair more over the failure of the procedure than the absence of the child." Such failures of human effort and technology, he says, "can and often do cause even greater suffering." Our decision freed us from this potential suffering.
If ever I felt inclined to lament the lack of children, God never gave me time to do so.
But even more important, with my eyes turned from this option, they were free to see the things God was bringing before me. If ever I felt inclined to lament the lack of children, God never gave me time to do so. In response to every private, fervent pleading I've made before God, his answer has been a different door slammed open: a missions opportunity, a new writing assignment, a sudden book contract, an unexpected job, an unsought promotion, the chance to care for aging parents, a student needing extra help, another telling me I am her "true mother," or another taking my motherly advice to heart at last.
I never lost my desire to have children, never stopped storing away favorite names in my heart, just in case. But, thankfully, long ago I lost any desire to have anything that was not clearly given by the hand of God, anything that was not a good and perfect gift from above (James 1:17).
The Bible is replete with accounts of people who took childbearing into their own hands rather than trust God's ways and his timing. The consequences were devastating.
Today, according to the Centers for Disease Control, 6 percent of married women ages 15 to 44 are infertile. If our infertility stories are to be transformed into narratives of hope and healing, the church must teach women and men how to view and respond to infertility (or singleness or disability or any other way of life that doesn't line up with usual societal expectations) within the larger reality of the gospel.
To be sure, not all the pain of infertility can be eliminated. But much of this pain is perpetuated by a culture—including a church culture—that does not emphasize enough the flourishing that comes in accepting our limits rather than futilely insisting they be overcome.
By choosing to accept the life and limits God has given me, my life has become richly fertile.
Karen Swallow Prior is professor of English at Liberty University and the author of Booked and Fierce Convictions.
Traduit par Carelle Irakoze
Édité par Léo Lehmann
Have something to add about this? See something we missed? Share your feedback here.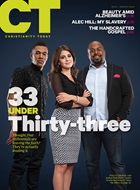 This article is from the Jul/Aug 2014 issue.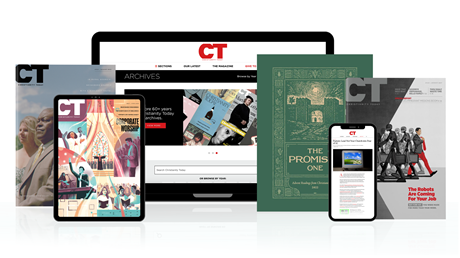 Annual & Monthly subscriptions available.
Print & Digital Issues of CT magazine
Complete access to every article on ChristianityToday.com
Unlimited access to 65+ years of CT's online archives
Member-only special issues
Subscribe
The Hidden Blessing of Infertility
The Hidden Blessing of Infertility