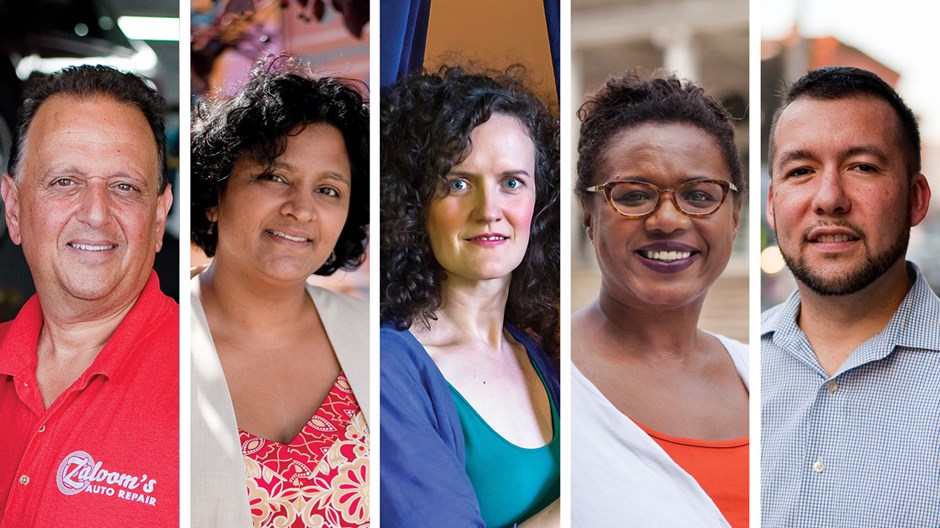 George Zaloom: Missional Mechanic (Staten Island)
Before doing oil changes and tire rotations, George Zaloom wants his customers at Zaloom's Auto Repair Shop to know one thing: that God loves them. The native Staten Islander of Syrian descent has been a businessman in NYC's "forgotten borough" for over 35 years. "It's a beautiful day at Zaloom's," he says each time he answers the phone, and then, hanging up, "God bless you!"
However, if actions speak louder than words, it is Zaloom's efforts in Staten Island that communicate his hope in Christ. An elder at Salem Evangelical Free Church, chairman of Pregnancy Care Center (formerly Crisis Pregnancy Center of Staten Island), and an active member of the Bucks Business Network, a weekly gathering of Island business owners, Zaloom works tirelessly to embody the gospel and bless his community. When parts of the Island were pulverized by Superstorm Sandy in 2012, he entrusted his business to his son Joseph so he could devote himself to volunteering as a relief worker and community organizer. Today he divides his time between running the shop and continuing his work on Sandy relief efforts, which are expected to take years.
Neighbors and colleagues who do not share his faith ("yet," says Zaloom) speak highly of him. When his Jewish accountant arrives to work on his books, the men greet with a bear hug. "I'd trust George with my last dollar," he says—proof that Zaloom defies the shady auto-mechanic stereotype. A hair stylist next door to the auto shop, a self-described atheist, agrees that the community is better because Zaloom is in it. "George does a lot of good," he says.
"God has been faithful," Zaloom says. "Whether it's the integrity we demonstrate in our shop, the way we offer to pray with customers who are going through something, or our commitment to helping our community heal after Sandy, I want the Lord to be glorified." —Christy Tennant Krispin
Sandhya Boyd: Legal Luminary (Brooklyn)
When Sandhya Reju Boyd, 40, graduated from George Washington University and began interning with a public defender in inner-city Washington, D.C., she discovered how desperate poor people are for good legal services. "I had no idea what life was like for some people in my city."
But working for a public legal services agency left Boyd frustrated. "I wanted to help people spiritually." With support from her church, Brooklyn Presbyterian (now Resurrection Brooklyn), in 2006 Boyd founded Brooklyn Jubilee, a Christian nonprofit offering free legal advice and advocacy. "We found that our clients' three basic needs are affordable housing, access to food, and health care. Our primary focus is helping people with these three areas."
Running a legal nonprofit in New York, where the needs are exponential, is a tremendous task. Three days after Superstorm Sandy, Boyd and her colleagues visited evacuation centers in Brooklyn where they met supervisors responding to the immediate needs. "We knew from 9/11 that there would be a lot of legal questions, and that it would take months and even years for victims to be served."
Today Boyd oversees Brooklyn Jubilee's staff of nine working in five mobile sites and a trailer office established in Coney Island immediately following Sandy. As they care for Sandy survivors, they continue to help the dispossessed and disempowered understand their legal rights as they seek housing, food, and health care. And Brooklynites have taken note. "You are the best thing that has happened to us," says one resident.
"I could be making more money as a legal secretary, but for me, helping people is addictive. This is what has anchored me for 20-plus years," says Boyd. "This is what God made me for." —Christy Tennant Krispin
Erin Layton: One-Woman Show (Queens)
When Erin Layton decided to pursue acting a decade ago, moving from St. Louis to New York City was the most logical step. After years spent working day jobs and auditioning, Layton felt called to develop her own project that would be sustainable and would give her complete creative license.
A member of Ascension Presbyterian Church in Forest Hills, Queens, Layton credits her faith community with encouraging her to pursue her vision. She raised money through Kickstarter to produce Magdalen: The Play, a one-woman show about commercial laundries run by nuns in Irish convents. The play premiered at the 2012 New York City International Fringe Festival, where Layton received popular and critical acclaim.
Layton says "good" theater reflects the human experience: "Trials mold us and shape us as people, and when you're watching a powerful story unfold onstage where the characters are battling obstacles, you become part of their story. Any good show has either taught me more about myself or about the world."
This July, Magdalen made its West Coast debut in the Santa Cruz Fringe Festival, and more productions are scheduled on both coasts (including in Layton's church). Santa Cruz Sentinel critic Max Lopez noted, "Layton's performance . . . was so vivid and intense that the audience stood to applaud as she took her bow." Layton says that audiences who care about social justice, especially trafficking and the plight of women, are particularly receptive.
"Theater requires an enormous amount of risk and trust," she says. "I wouldn't have made the strides that I'm making without faith in Christ. I credit God, specifically God's community, the church, for their steadfast support." —Christy Tennant Krispin
Lolita Jackson: Led to Safety to Serve (Manhattan)
"If you're going to get killed going to work, you better love what you do." Lolita Jackson, 46, says it matter-of-factly now, but those words come with the weight of 12 years and a split-second decision to pause instead of go.
Working in the Twin Towers on 9/11, Jackson fled her offices with a friend. At the last minute, she didn't get on an elevator with him. Seconds later, when the second plane hit, the elevator cable snapped, and her friend perished. Jackson credits God with leading her safely out—audibly, she says.
It was the same audible voice, she says, that led her to resign as a vice president at Morgan Stanley and take a year off to volunteer throughout the city. She soon joined the Bloomberg campaign and his administration, where she's served for the past eight years. Today she is the director of special projects, a role in which she daily interacts with residents in all five boroughs. From rat infestations to celebrity visits to subway projects, Jackson coordinates a variety of stakeholders in the community to resolve community issues.
"The items that irritate you most are often the issues you encounter in your immediate surroundings," she says. "I can get people to come together around a table to have conversations. My role affects how people are able to live in the community—in harmony with one another and with institutions—to have a better quality of life."
Jackson, who keeps the Sabbath every week despite the pressures of a nonstop job, is a New Jersey native and moved to NYC after college to work on Wall Street. She has a message for the local church as well: "Be involved in your community. Many churches lack political capital and haven't engaged with local institutions. But from the inside I can tell you, it's really important to have those relationships before you need them." —Roxanne Stone
Ruben Austria: Called Back Home (Bronx)
Ruben Austria spent six years in upstate New York—"not in prison," he quickly clarifies, "but in an Ivy League university." It makes sense when you learn that Austria leads an organization that seeks alternatives to incarceration. It's also what drove him out of the Ivy League, back to a city he never planned to return to. "Once I was [at Cornell], I started feeling a burden: Why was I blessed to go to college when other people my age were winding up dead or in prison?"
It wasn't a hypothetical question. Austria hails from the South Bronx, the poorest congressional district in the country. It has one of the highest rates of youth admitted to detention centers. "The South Bronx is the perfect example of what happens when there's a failure to invest in the social infrastructure to support poor communities," Austria says. And it's here that Austria's organization, Community Connections for Youth (CCY), focuses. "We take the resources that have been used to incarcerate youth and get them back into the hands of the people who will do the best job of caring for youth—the people who live in their neighborhoods."
CCY connects the juvenile justice system to churches, community centers, and neighborhood associations. There, CCY has developed "community alternatives" ranging from community gardens to arts, media literacy, and antiviolence programs. "The common ingredient is that all the programs are in the neighborhood and have staff who care about the youth," Austria says. Many staff have been in prison, and so can legitimately tell youth how to stay out of trouble. It's a biblical model, says Austria.
"God used Miriam to advocate for Moses to be returned to the care of his own community. God used Moses to go to Pharaoh and say, 'Let my people go.' I believe I'm being used to advocate for young people to be returned to the care of their own communities, and to say to the criminal justice system: 'Let them go.' " —Roxanne Stone
Have something to add about this? See something we missed? Share your feedback here.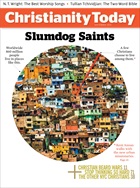 This article is from the September 2013 issue.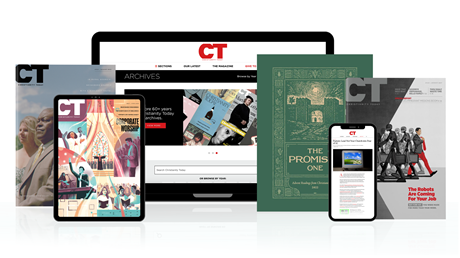 Annual & Monthly subscriptions available.
Print & Digital Issues of CT magazine
Complete access to every article on ChristianityToday.com
Unlimited access to 65+ years of CT's online archives
Member-only special issues
Subscribe
Believers in Every Borough
Believers in Every Borough