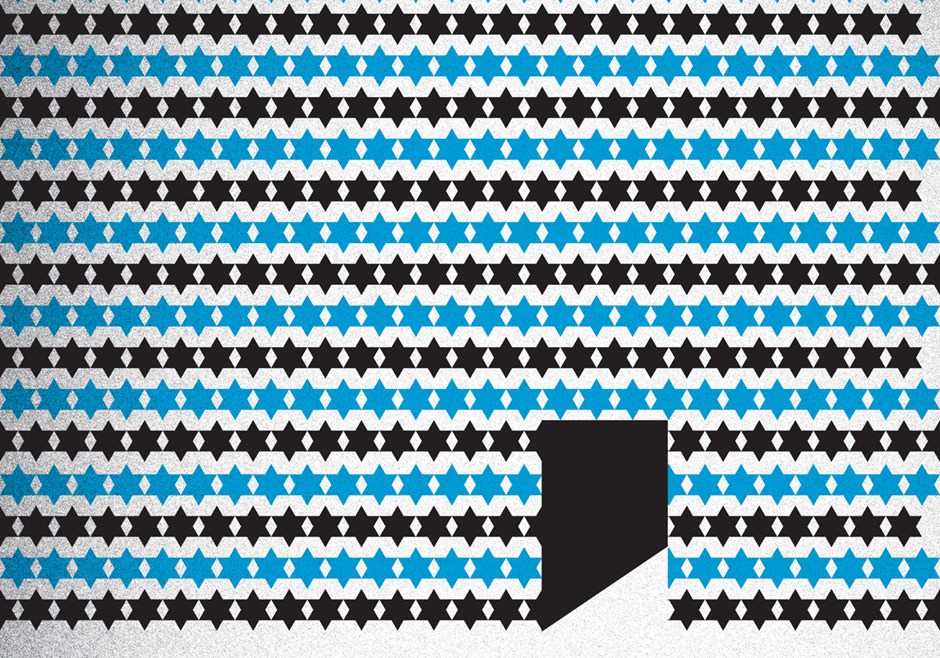 Image: Illustration by Metaleap Creative
Jamal Shehade has never broken the law, been arrested, or served time in jail. Yet for most of his life, he has shared a kitchen with convicts. "I grew up playing with thieves and former drug addicts," he says. "My first babysitter was a murderer."
Jamal was born into his parents' ministry, a halfway house for ex-prisoners in Haifa, Israel. The House of Grace began after Agnes Bieger, a Swiss national, arrived in Israel to work with mentally disabled children. She met and married Kamil Shehade, a Palestinian Christian citizen of Israel.
Kamil died of cancer in 2000, but he lingers in almost every conversation. The ministry visionary, Kamil was by all accounts a charismatic figure with an enthusiastic faith. In the picturesque port city of Haifa—proudly known as a place where Jews, Muslims, and Christians have long lived together peacefully—the newly married Shehades were offered a deserted church and crumbling compound by the Melkite Catholic archbishop in 1982. In Kamil's eyes, it was the perfect place from which to address the plight of ex-prisoners.
As in other societies, ex-prisoners are among the most marginalized people in Israel. Kamil believed that the best way to help marginalized ex-prisoners was first to give them dignity by welcoming them into the couple's home, even as he and Agnes began their family.
"Kamil saw the face of God in every human being," says Agnes. Once angry and frustrated, as a young man he had a profound encounter with God. Recognizing him as a visionary and a leader, Melkite archbishop Raya of Haifa sent Kamil to Canada for a year of training in spiritual disciplines and social services.
Upon his return, Kamil learned that the mother of an Arab prisoner he knew had become so depressed over her son's imprisonment that she took her own life. When her son learned about her death, he also committed suicide. The double tragedy showed Kamil the impact of incarceration on the entire family, not just on the prisoner. He realized that once a prisoner is released, he not only has to find a job and rebuild his life; he also has to overcome the shame and guilt brought up his relatives.
"Family is everything in that culture," says Ron Nikkel, president emeritus of Prison Fellowship International, a friend of Kamil's and a supporter of the ministry. "Many times the problems in the life of an ex-offender started in the home, and when a person goes to prison he shames the entire family and is often cut off. House of Grace takes the absolute opposite approach by welcoming those who are at their very lowest point into a family and showing them love."
More than 30 years later, Kamil's vision lives on at House of Grace, demonstrating "that redemption is possible," says Nikkel.
True Peacemakers
It's striking enough that the Shehades let ex-offenders live alongside their children and grandchildren for three decades. But their outreach to ex-offenders models peaceful cooperation. As Israeli and Palestinian leaders continue high-level peace talks this year perhaps until the spring of 2014, the Shehades practice peacemaking and reconciliation at the grassroots.
"What Kamil started was very unique in Israel—and the entire Middle East," says Nikkel. "Kamil opened the doors of his own home to Arabs, Jews, Muslims, Christians. To those on the outside looking in, it was astonishing to see Arabs and Jews, ex-offenders and a young family, all living in harmony."
While House of Grace does not accept sex offenders or political prisoners, it is the only halfway house in Israel that accepts prisoners of Arab descent. (Four other officially recognized halfway houses are for Jewish ex-offenders.) The Arab minority in Israel has a much higher unemployment rate than other Israelis, and composes a disproportionately large percentage of the prison population. Under Israeli law, all citizens are treated equally, but those of Arab descent often experience discrimination in housing, schooling, and jobs. They have a lower average income and a higher rate of substance abuse than other Israeli citizens.
Bishop Ronnie Crudup, senior pastor of New Horizon Church International in Jackson, Mississippi, has visited House of Grace and supports the ministry. He puts the situation in context: "You have to understand just how astonishing this work is and how tremendously significant it is that this ministry crosses the 'racial divide' in Israel. I grew up as a minority in my country, but no one thought of me as 'the enemy.' In Israel, an Arab is not just looked down upon—he is considered the enemy by many Jewish Israelis."
Of the 1.6 million Arab citizens living in Israel today, most are Muslims, but about 120,000 are Christians, like the Shehade family. The prisoners who come to House of Grace are of all faiths—Muslim, Jewish, Druze, and Christian. Each is given the opportunity to practice his own faith, but most help in the church and attend special services there out of respect for the Shehades.
"It's important to us to live out our message of being a bridge between peoples," says Jamal. "It is important that as Christians we respect others and their beliefs."
Recognized by the State of Israel for its work, House of Grace has also been honored by the mayor of Haifa and other Israeli and international groups. Kamil chaired the Middle East branch of Prison Fellowship International and received numerous honors.
"To minister in a context where you are the enemy and yet you earn the respect of the government is amazing," says Crudup. "And to be considered traitors by some of your own people because you welcome in even those who oppress you, that is the true meaning of being a peacemaker."
'I'm Not Going Back to Prison Again'
Hamad Acoub sits with the Shehade family at the House of Grace dinner table. He speaks in Arabic, one of the two official languages of Israel, while Jamal translates. He tells the story of how he ended up here.
It's not a story he's proud of. "I've been in prison five times—a total of 23 years." He shakes his head, recalling encounters with the law. "I've mostly been involved with drugs and I've hurt many people.
"I'm not going back to prison again," he declares. "House of Grace has changed me. It has shown me what it means to love your family, to take responsibility, to deal with your problems. Now I see that I have to do my best every day.
"I am married and have three sons. I am 44, but it's not too late for me to be a good father. It's not too late for me to change. They have shown me love and they have given me tools to help me change."
Elias Sussan, a licensed social worker who has served at House of Grace for 27 years, confirms Acoub's story. "We offer treatment and tools to overcome addiction, but there is something far more powerful. The residents are part of a family. They see how a family can work and they are shown how to model love, acceptance, and responsibility. Most have never seen anything like this before."
The 16 beds at House of Grace are always full, with a list of 50–60 prisoners waiting to be admitted. Over the years, the ministry has grown, reaching out to the families of prisoners to provide social services, helping other poor Israelis, and expanding to house more and more ex-offenders.
But Jamal dreams of more expansion, possibly opening another House of Grace to meet the growing need. While the Israeli government gives a small allowance to rehabilitate each prisoner, it doesn't cover their care. Private donations make up much of the ministry budget, and Jamal spends part of his time raising support in the United States and Europe. American donations for House of Grace come through Prison Fellowship International.
"So often American evangelicals support Israel to the exclusion of Arab Christians," says Nikkel. "Even the Israeli government praises this work, but for some reason American Christians have not understood or recognized this ministry."
Recently married, Jamal was educated in both Israel and Switzerland. Because of his mother's heritage, he has both Israeli and Swiss citizenship and served in the Swiss army. He says that it is sometimes very difficult to be an Arab and a Christian inside Israel. But he does not dwell on the negatives.
"Jamal is very much like his father," says Nikkel. "He is very humble and very faithful. Like his father, it's clear he feels the call to this work."
In perhaps the greatest tribute to their parents and the work, four of the five Shehade adult children serve in some aspect of House of Grace. Anya, the only daughter, works with mentally disabled children at the school where her mother first taught when she arrived from Switzerland.
Living Stones
Bags appear on the steps of House of Grace almost daily. They contain clothes, furniture, knickknacks, extra food, and occasionally cash from residents of Haifa. The city, a religiously diverse metro area of 600,000 people, is 5 percent Christian, twice the national average. The people know the good work of the ministry and support it. Haifa's government often refers the needy to House of Grace, regardless of their religion or background.
"We do counseling and even provide food and social services to some elderly Holocaust survivors," says Jamal. "There is a good social welfare system in Israel, but sometimes the elderly just don't have the ability to negotiate the system. So we help them, no questions asked." Nearly 300 families received food and social assistance from the ministry in 2012.
"Sometimes people drop off things that need to be repaired. Residents, volunteers, and members of our youth program learn to do the repairs as part of their training. Then the items are placed in our secondhand store where those in need can 'shop.' If they can pay a little, we let them. They know it goes to help someone who is more in need."
Giving back is a pervasive theme of the residents' rehabilitation as well as House of Grace's youth services. Whether they come off the street, from a violent family, or are just experiencing social problems, troubled youth in Haifa receive therapy, learn skills to cope with their problems, and—perhaps most important—learn to volunteer at the House of Grace youth program.
"Young people often feel frustrated by their situation and feel powerless. They behave inappropriately because they don't have coping skills. We help them learn to become empowered through volunteering. When you are helping someone else, you experience healing." The program currently helps 130 young people.
House of Grace has become something of a tourist attraction these days. Americans who have seen the work often come back and tell their friends to add a stop to their Israel tour. Nothing could make the Shehade family happier. Christians in the region are often called "living stones," from the reference in 1 Peter 2:5.
"When people come to the region to see the well-known sites and stone monuments, we hope they will also come meet living stones and hear the stories of real people who are touched by grace," says Jamal. "If they do, they will leave with a truer understanding of why this land is called holy."
Dale Hanson Bourke's latest book is The Israeli-Palestinian Conflict: Tough Questions, Direct Answers (InterVarsity Press), part of The Skeptic's Guide series. She can be followed on Twitter @DaleHBourke or at DaleHansonBourke.com.
Have something to add about this? See something we missed? Share your feedback here.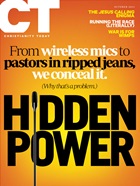 This article is from the October 2013 issue.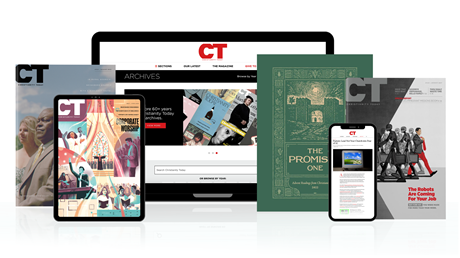 Annual & Monthly subscriptions available.
Print & Digital Issues of CT magazine
Complete access to every article on ChristianityToday.com
Unlimited access to 65+ years of CT's online archives
Member-only special issues
Subscribe
Open Doors in a Divided Land
Open Doors in a Divided Land