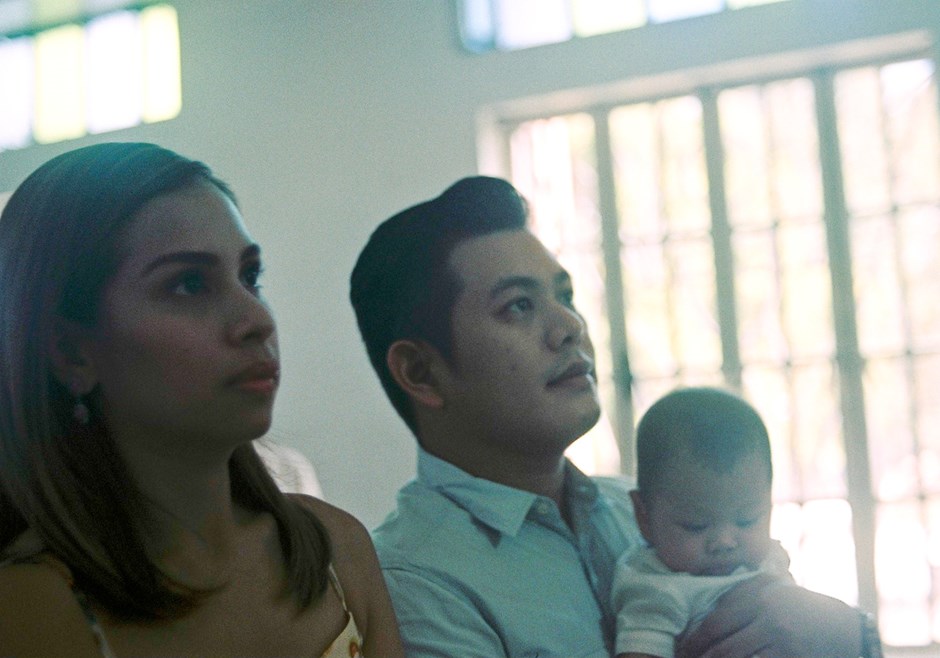 Image: Lady May Pamintuan / Flickr
In my church, kids pray with heads bowed, chubby fingers pushed against fluttering eyelids. When the pastor pauses to make a children's application, they square their shoulders and sit taller. And at the service's end, they sing with gusto, "praise Father, Son, and Holy Ghost." I guess no one told them that young Christians are disillusioned with the church.
The sanctuary door swings both ways, and as many 20-somethings exit Sunday worship, scores of children are toddling in. They hold their parents' hands as they experience for the first time the privilege of being part of Christ's church. When we talk about how to increase church participation among the millennial generation, are we looking over the heads of the youngest one?
More than a third of regular churchgoers have kids under 18, according to the General Social Survey. Now is the time when these kids begin forming ideas about what church is and whether it is important to them. Now is when Christian communities should welcome them, not merely into child-focused activities, but into the authentic, multifaceted life of the church.
To do so, we must first look at our own hearts. In American Grace, sociologists Robert D. Putnam and David E. Campbell propose that "the most important factor predicting religious retention is whether a person's family of origin was religiously homogeneous and observant, or not." If we want the next generation to embrace the faith, parents and extended family have to believe and faithfully practice it themselves.
We have a biblical example of this in Timothy, whose faith "dwelt first in your grandmother Lois and your mother Eunice and now, I am sure, dwells in you as well" (2 Tim. 1:5, ESV). Not much is lost on children, and the first nurture of their souls will come from seeing others demonstrate sincere love for Christ.
They need to see this, not only from parents, but from the entire Christian community: unmarried persons, childless couples, and elderly saints included. In my church, when a child is baptized, the congregation vows to "undertake the responsibility of assisting the parents in the Christian nurture of this child." I know not all churches practice infant baptism, but we can all take the hand of the 4-year- old in the next pew. Each can look into her eyes and say not, "What a pretty dress," but, "What a great day to worship God with you."
Our approach with little ones often amounts to a spiritual bait and switch. We segregate them into child-focused programs and expect they will appreciate Sunday worship when they reach a certain age. Sunday school is a valuable tool to reach young hearts, but we also need to integrate children into the life of our churches in substantive ways.
Barna Group president David Kinnaman argues the church ought to change "from simply passing the baton to the next generation to . . . the entire community of faith, across the entire lifespan, working together to fulfill God's purposes." Even young children can visit the elderly, give some of their allowance to missions, and occasionally share their bedrooms with a person who needs hospitality. We can tell our children about the widow and her coins or the boy and his fish, teaching them that even a small act is significant to Christ.
Children are not lesser members, waiting for a time when they can be really useful.
If we think of children as merely a long-term investment—if we appreciate them only for their potential, welcoming them as a way to shore up the church roll against lean times ahead—we miss the message of Jesus.
"Let the little children come to me, and do not hinder them," commands Jesus, "for the kingdom of heaven belongs to such as these" (Matt. 19:14). Children are not lesser members, waiting for a time when they can be really useful. Jesus didn't tell them to come back in 15 years. He drew them to himself, at ages 1 and 4 and 9, and invited them into his Kingdom.
One of the best ways to bring our children to Jesus is to welcome them into worship, the place where God promises to meet with his redeemed people. This is not a radical idea. The fact that Paul includes a word directly to children—"obey your parents in everything" (Col. 3:20)— in a letter intended to be read in churches provides a model for us. Children aren't just training to be worshipers; they are worshipers. "Through the praise of children and infants you have established a stronghold against your enemies, to silence the foe" (Ps. 8:2). When children sing hymns of praise, the Evil One actually shuts his mouth.
The church functions best when it welcomes the little ones. "Those parts of the body that seem to be weaker are indispensable," writes Paul (1 Cor. 12:22). Kids are whispery and wiggly. They rustle bulletins and get distracted and sing off-key. Yes, they are weak. But god says they are also indispensable. And if we regularly send our children away while the adults worship, we are the ones who miss out.
Megan Hill, a regular writer for Her.meneutics, lives in Mississippi with her husband and three young sons.
Have something to add about this? See something we missed? Share your feedback here.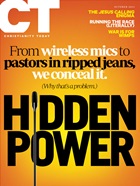 This article is from the October 2013 issue.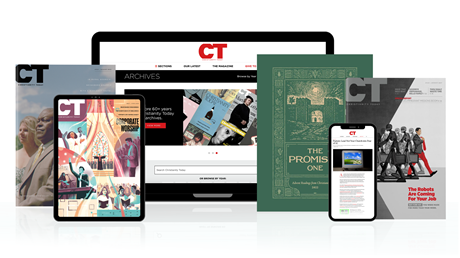 Annual & Monthly subscriptions available.
Print & Digital Issues of CT magazine
Complete access to every article on ChristianityToday.com
Unlimited access to 65+ years of CT's online archives
Member-only special issues
Subscribe
Full Members at Age 1
Full Members at Age 1