true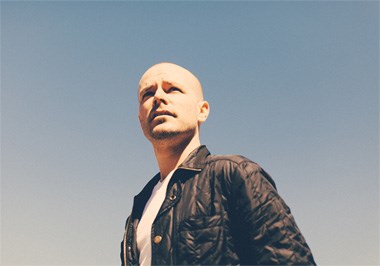 Image: Photo by Zach McNair
In the lyrical countdown that begins his latest album, I Was Wrong, I'm Sorry & I Love You (Fair Trade), Derek Webb gives a running tally of the steps he's taken—largely away from the loving embrace of the Christian music industry—since he traded his membership in acoustic pop band Caedmon's Call for a solo career:
It's been 20 years since I rose and cleared my throat.
It's been 10 years since I stood outside the church.
Webb's journey has been increasingly unconventional, musically speaking, since his early days crafting pleasant college folk tunes with Caedmon's Call, now entering its 20th year. On his solo debut, She Must and Shall Go Free (2003), Webb wielded his acoustic guitar. But he quickly began to experiment, branching out from the bluegrass, folk, and country roots beneath him.
The next, I See Things Upside Down (2004), was Webb's art-rock record, content to meander, linger, and explore as Webb grabbed an electric guitar for the first time. Mockingbird (2005) knocked on several musical doors that Webb would charge through on later albums. The Ringing Bell (2007), a tribute to 1960s protest music, followed suit.
From there, the journey became either increasingly interesting or increasingly difficult to follow, depending on the listener. StockholmSyndrome (2009) traded guitars for a laptop, and Feedback (2010) was entirely instrumental. Those two recordings took Webb farthest from his core audience—Christians who spend time on the fringes of Christian music. But 2012's Ctrl began to bring him back. Now, I Was Wrong, which officially released September 3, completes the circle.
The Long Way Home
Like the music, Webb's lyrics have taken the long way home. Webb was always the sensitive, vulnerable member of Caedmon's Call, writing songs about loss and love. But as a solo artist, Webb has blazed trails toward whatever theological or social questions have grabbed his attention.
Without a doubt, She Must and Shall Go Free suffered commercially because of Webb's bravado. "Wedding Dress," the hallmark of that first solo album, displays Webb's confessional style with lines like, "I am a whore I do confess / I put you on just like a wedding dress / And run down the aisle to you." Such are lyrics you can write when your music need not fit a "safe for the whole family" rubric.
The new songs are not musical missives, then, casting blame on large swaths of Webb's audience. Rather, they are liturgical pieces that reach out toward the faith he would like to embody.
Each new release pushed farther in this direction, as Webb continued to explore what the label Christian meant as a world-upending noun, not primarily as a market-segment adjective. From the singer and his church being a "whore" to lampooning and lamenting the Christian marketplace on Upside Down ("T-Shirts"), to questioning nationalism on Mockingbird ("A King & A Kingdom") and confronting systems of violence on Ringing Bell ("A Love That's Stronger Than Our Fear"), Webb left few stones unturned.
For many listeners, no doubt, some of Webb's lyrics sounded more like casting stones, judging a compromised church. But the tone is softened if you hear the songs as documenting Webb's journey from a kind of musical priest in a sanitized system, to a musical prophet newly free to explore and speak the truth. And Webb has always insisted that he's writing most of all about his own journey and attendant failures.
The 12 new songs are not musical missives, then, casting blame on large swaths of his audience. Nor are they journal entries, exactly. Rather, they are liturgical pieces that reach out toward the faith Webb would like to embody—and that he longs for the church to properly model for him and with him. They are not meant to incriminate but to restate the hope of what could and should be within the kingdom of God.
After all the confessions are aired, what emerges is a kind of maturity. The Franciscan priest Richard Rohr has influenced many who, like Webb, came of age in a religious environment of sometimes smothering comfort. In Falling Upward, Rohr writes, "Without law in some form, and also without butting against that law, we cannot move forward . . ." We grow into adulthood, in other words, by pushing past childish conformity. Over the past 10 years, in that sense, we've watched Derek Webb grow up.
This is perhaps the most important point of all in surveying Derek Webb's career. Elder artists are few and far between, with most songwriters remaining in (or at least affecting) a posture of lovelorn youth for most of their performing lives. Perhaps Webb should now be called not a songwriter but a songwright—an experienced artist with something true to hand down from his path through struggle.
Time to Stop Running
Indeed, from the outset of his new album, Webb sounds like a new man. On the title track, he sings, "Over all these years, just three things I've tried to say: I was wrong, I'm sorry, and I love you." Webb has said that these are the words required to sustain a marriage, but here he is singing about the church.
"I have misled you / I have misread you," he sings, "I've cared too much and not enough in the same breath / You've been my hope / My stretch of rope in life and death." It's a more self-aware take on the prophet's call, so difficult to control or contain and so at risk of curdling into cynicism or disdain.
Webb's new album is a homecoming in every possible way. The straightforward melodies, the welcoming language, and the warmer themes all showcase a son who has come home. In "Eye of a Hurricane," Webb sings:
I loved every circle that I ran around my father's house
Even prodigals have a good time till the money runs out
Oh, I always had a choice, I always knew where I was from
But there's a time to stop running and I'm pretty sure that time has come
It's not that Webb's musical and personal odyssey was wasteful, careless, or decadent. Rather, these are the words of an artist comfortable in his own musical skin, a songwright who is finished messing with synths and kicking over theological boundary stones.
At least for now. The wise are the first to insist they have not yet arrived, and Webb admits as much on the album's closing track, "Thy Will Be Done." Though Webb has learned he is a broken man, he is as much a child as ever:
My God and Father! While I stray,
Far from my home in life's rough way,
Oh! teach me from my heart to say,
"Thy will be done! Thy will be done!"
Webb, it seems, had to leave the church to love it. He's come back a better man for the journey. I Was Wrong, I'm Sorry & I Love You is a triumphant return.
Matt Conner has interviewed well over 1,000 artists in his career as a music journalist. He currently lives in Nashville with his wife, Lindsay.
Have something to add about this? See something we missed? Share your feedback here.
I Was Wrong, I'm Sorry & I Love You
Fair Trade Services
2.99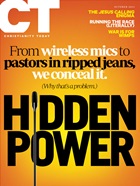 This article is from the October 2013 issue.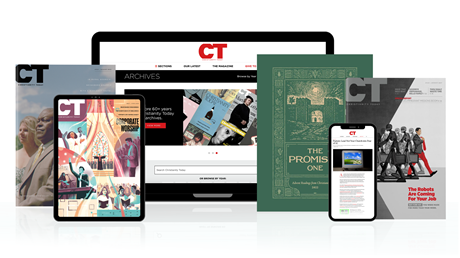 Annual & Monthly subscriptions available.
Print & Digital Issues of CT magazine
Complete access to every article on ChristianityToday.com
Unlimited access to 65+ years of CT's online archives
Member-only special issues
Subscribe
Derek Webb Grows Up
Derek Webb Grows Up