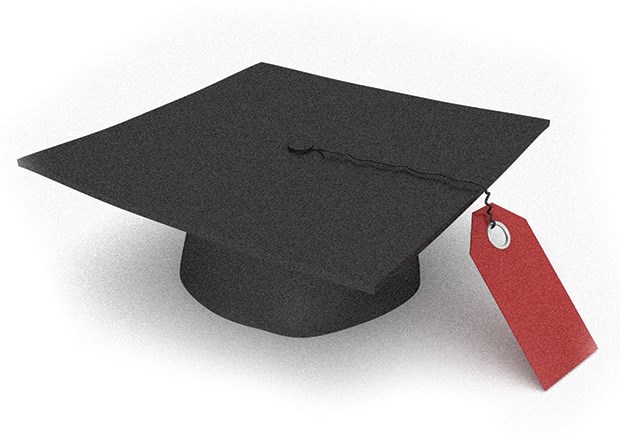 I recall the moment it became clear to me that American Christian higher education was in trouble. It was May 2008, and I was visiting the South African Theological Seminary in Rivonia, near Johannesburg. As the website puts it, the school focuses "on equipping you for service, right where you are in your local church." To this end, it offers distance education only. This is no fly-by-night startup, but is accredited by the South African Council on Higher Education. It offers bachelor's degrees, master's degrees, and doctorates in theology.
And at pennies on the dollar. The school intends to educate African pastors who can't afford to leave their ministries, move to greater Johannesburg, and study for two to three years. In addition, the programs have to be affordable. Affordable indeed: An M.Th. degree is a two-year program that costs $2,000 a year. At a typical American seminary, that is about the cost of two classes.
Naturally, students from the West could enroll—at a fraction of the cost of attending schools on their own continents—and still receiving a degree recognized by a national accrediting body of a developed nation.
Compare this with the situation in North America, where the cost of tuition at American colleges (public and private) rose from 23.2 percent of median annual earnings to nearly 39 percent between 2001 and 2010, according to the U.S. Bureau of Labor Statistics. But the rise in tuition apparently is not keeping up with the cost of a traditional on-campus education. A 2012 Bain Brief study "The Financially Sustainable University" found the a third of all American colleges and universities were not sustainable. The list of financially troubled schools includes some major Christian colleges. Critics have argued that the Bain Brief is needlessly alarmist, but no one disagrees that we have a problem.
For people in the pews, many of whom are swimming in debt from their own college and seminary days (or from their children's education), the response is often: "Good! Maybe they will finally get the message—tuition has just gotten out of hand." Or, "Well, they have a problem, don't they?"
They certainly have a problem, and they well know it. But what many local churches don't fully recognize is that their problem is actually ours.
We in the local church tend to think of Christian higher education as a service industry. We look to it only when we have a student ready for college or seminary, or when we have a staff opening and need the schools to give us the names of qualified candidates. Christian higher education is there to grant accredited degrees and vet pastoral candidates.
Yes. And so much more. Many churches don't get the "so much more."
In Chicagoland, I've attended churches that have taken full advantage of their location: They have regularly invited professors from local Christian colleges and seminaries to preach and teach. This has enriched the biblical, theological, and practical understanding of these congregations in palpable ways, even if the impact can't be charted on a graph. This has not only matured disciples at the local level, but professors and their institutions walk away more deeply appreciating the challenges and questions of Christians in the pew. This, in turn, only enhances the relevance of their scholarship.
But what can the local church, a far distance from such institutions, do? First, even distant churches can create budget line items to at least once a year fly in a teacher to give a daylong seminar or even a week of classes—this is well within the reach of even modestly sized churches. And certainly local churches should consider using some of their benevolence giving to support Christian higher education.
Today we have an unparalleled opportunity. Distance is no longer the obstacle it once was. From video lectures burned on dvds to live streaming to chat rooms, more Christian colleges and seminaries are the proverbial click away from every church in America.
Here is our hunch: If churches began asking schools for such resources, financially strapped schools will figure out how to make this education happen at an affordable cost. Many are already taking steps in this direction. Some will probably offer some classes for free as a way to market their school. The point is that many schools won't invest in such an effort unless there is some inkling of demand.
As noted, this sort of thing can greatly enrich both discipleship and scholarship. To be sure, this is not all that can be done to increase the bonds between the local church and the not-so-local college or seminary. This alone won't meet all the daunting educational challenges we face together. But increase those bonds we must, or else it's not just the schools that will falter, but also the local church.
Have something to add about this? See something we missed? Share your feedback here.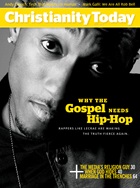 This article is from the May 2013 issue.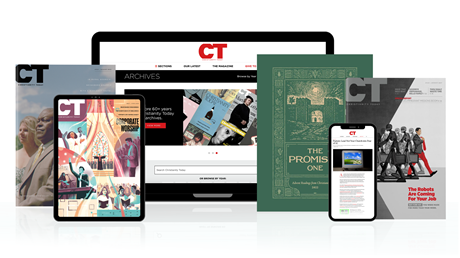 Annual & Monthly subscriptions available.
Print & Digital Issues of CT magazine
Complete access to every article on ChristianityToday.com
Unlimited access to 65+ years of CT's online archives
Member-only special issues
Subscribe
Higher Ed at a Crossroad
Higher Ed at a Crossroad