U.S. missionary gets 15 years in prison
NORTH KOREA The highest court in North Korea has sentenced a China-based American missionary to 15 years of hard labor for "crimes aimed to topple" the Communist nation. State-controlled media claimed that Kenneth Bae, detained since November 2012, was working for Youth With A Mission but avoided the death penalty because he confessed. Friends said Bae guided groups into North Korea to feed orphans.
No more NYC church evictions?
Churches in New York City gained an unexpected ally in a long-running standoff over whether they can use public schools as worship spaces on Sundays. The City Council passed a resolution 38–11 calling on state lawmakers to protect churches' equal right to rent schools. (Last June, a judge blocked the city from enforcing its ban.) A poll by A Journey Through NYC Religions found that 70 percent of school neighbors do not see church rentals as a problem.
Good news in India's most persecuting state
INDIA Christians celebrated the results of recent elections in Karnataka. The Bharatiya Janata Party, a Hindu nationalist party known for supporting extremists, lost power after nine years of unchallenged rule. Karnataka had more anti-Christian attacks in 2012 than any other Indian state—including notorious Orissa, where authorities recently arrested two Hindu extremists connected to the 1999 martyrdom of missionary Graham Staines and his two sons.
Sovereign Grace Ministries abuse lawsuit dismissed by judge
Days after the high-profile lawsuit against Sovereign Grace Ministries (SGM) added a second round of names and allegations, a judge dismissed it. The amended civil suit claimed that 10 sgm leaders "conspired" to conceal the sexual abuse of 11 children. The judge ruled that 9 victims failed to sue before the statute of limitations had expired. (The other two were suing
in the wrong state.) Albert Mohler and other Reformed figures broke their previous silence to defend SGM founder C. J. Mahaney, while Boz Tchividjian and Scot McKnight argued that Mahaney should be accountable for any abuse that happened under his watch. Meanwhile, former SGM pastor Joshua Harris revealed from the pulpit his own abuse as a child.
Christians debate amnesty for militants
NIGERIA Christian leaders in Africa's most populous nation are divided over a government proposal to grant amnesty to members of Boko Haram. Attacks by the violent Islamist sect have killed thousands since 2009. Broadly speaking, Pentecostal leaders in Nigeria favor harsher responses to Boko Haram, while their Catholic counterparts embrace trading amnesty for peace. The disagreement further strains relations within the Christian Association of Nigeria, the nation's top Christian organization.
Louisiana College keeps president
After concerns over the dismissal of three Calvinist professors mushroomed into allegations of financial mismanagement, trustees at Louisiana College voted to let Joe Aguillard remain president of the Southern Baptist school. The split decision cleared Aguillard of charges that he "engaged in falsehoods and misrepresented material information" to trustees. The school also announced that a $10 million donation—the largest in its history—reflected at least one anonymous couple's trust in Aguillard's leadership. Yet the decision also caused the Cason Foundation to withdraw a $60 million pledge.
Evangelism efforts cancel Arab festival
Organizers of America's largest Arab festival are taking a yearlong hiatus following four years of tensions between attendees and self-professed Christian evangelists. Fights have erupted over controversial methods of street evangelism—including carrying a pig's head on a pole—and prompted several First Amendment lawsuits against the City of Dearborn, Michigan. One case was dismissed, but the city settled in another case, agreeing to pay $300,000 and apologize to evangelists. Arab Christian leaders in Dearborn criticize such efforts by outside groups as ill-informed and counterproductive. One reason: The majority of Arab Americans are Christians, not Muslims.
Pop music evangelism trial heats up
SINGAPORE Five members of Singapore's largest megachurch went on trial in May, accused of embezzling church funds to support the singing career of the founding pastor's wife. Pastor Kong Hee and his wife, Ho Yeow Sun (popularly known as Sun Ho), say they launched the "Crossover Project" in 2002 to use her secular pop music to reach non-Christians. However, reports surfaced years later alleging leaders inappropriately used building funds to support Sun's career.
IRS adoption audits come under fire
The irs's much-publicized targeting scandal also drew attention to a report on lesser-known recipients of irs audits: adoptive families. A report from the IRS's Taxpayer Advocate Service (TAS) details how the IRS audited nearly 7 in 10 adoptive families who claimed the adoption tax credit in 2012. Of those, nearly 80 percent had "missing, invalid, or insufficient information." But only 2 percent of claimed credits were revoked, signaling no widespread fraud. The tas concluded that the audits were "severely flawed" and "caused significant economic harm to thousands of families who are selflessly trying to improve the lives of vulnerable children."
Christian converts fear fatwa's implications
MOROCCO A recent fatwa calling for Moroccans who leave Islam to be executed has left many Christian converts in turmoil. The pronouncement from the government's top authority on Islam could change the penal code in Morocco, where apostasy currently isn't outlawed. Christians say the fatwa sets a dangerous precedent for how converts (and Christians in general) will be treated. If leaving Islam is seen as an act worthy of death, then "proselytizing"—which is already illegal—could be treated much more seriously.
Messianic school dodges closure—for now
ISRAEL The only government-funded primary school for Messianic Jewish children in Israel has earned the right to continue operating—at least through the end of the current school year. The Ministry of Education had ordered Makor HaTikvah to close, claiming that the Jerusalem school failed to meet licensing requirements. However, a court ordered that it be allowed to reapply. The school told the Messianic Times that its license was unfairly revoked because it allegedly "discriminates" by only enrolling Christian children, even though "nonbelieving Israeli families would not think of enrolling their children in a school which studies New Testament and prays to God in the name of Yeshua."
Methodists may discourage pastors over 45
Should people 45 years and older "pursue other expressions of lay ministry" instead of becoming pastors? That's what new guidelines proposed by the Texas Conference of the United Methodist Church would tell candidates entering ministry. The goal: to recruit younger clergy. Some critics called the proposal "outright ageism"; others worried the emphasis on younger leaders could misinterpret the mission of the church. But Carol Bruse, chair of the conference's ordained ministry board, defended the proposed standards as helping the denomination to plan for the future.
Cancer resurrects Carman's career
After 12 years out of the industry, Christian music veteran Carman got a career boost from an unlikely source: a cancer diagnosis. After the former star went public about his terminal illness, fans donated more than $300,000 toward an online campaign to support a new cd, video, and concert tour planned for next spring. Carman is optimistic that he'll still be around by then: "If God speaks to the people and the people put up the money, and they say go make music and minister," he told Religion News Service, "to me that means I'm going to be alive in a year."
Have something to add about this? See something we missed? Share your feedback here.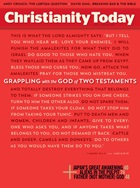 This article is from the Jul/Aug 2013 issue.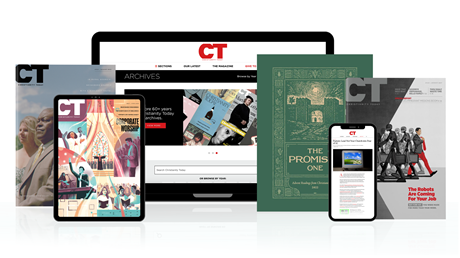 Annual & Monthly subscriptions available.
Print & Digital Issues of CT magazine
Complete access to every article on ChristianityToday.com
Unlimited access to 65+ years of CT's online archives
Member-only special issues
Subscribe
Gleanings: July/August 2013
Gleanings: July/August 2013