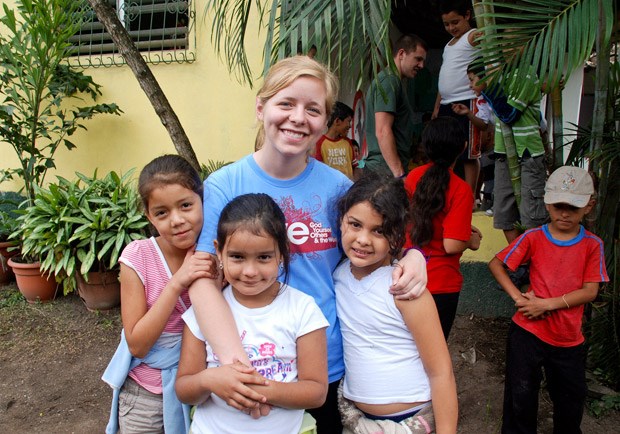 Image: Cassidy Lancaster / Flickr
It's a relatively common sight at the airport: the conclusion of a short-term mission trip. A dozen suburban teenagers wearing matching yellow T-shirts talk about two weeks of manual labor at an orphanage and share iPhone photos of their trip to the jungle. Wheaton College anthropologist Brian M. Howell has puzzled over this phenomenon. Is it about service, tourism, personal pilgrimage, or something else completely? Are short-term missions even missions at all? Freelance writer Jeff Haanen spoke with Howell, author of Short-term Mission: An Ethnography of Christian Travel Narrative and Experience (IVP Academic), about how Christians justify short-term mission trips, the problem with these stories, and how churches can do short-term missions better.
As an anthropologist, why write a book on short-term missions?
When I started teaching in the 1990s, I asked students about their cross-cultural experiences. Some hadn't done anything, or some maybe had taken a cruise. But when I came to Wheaton College and asked the same questions, I would get stories about northern Ghana, Mongolia, the Czech Republic—places people don't normally go on vacation. Short-term missions had exploded, and all these students had gone on short-term mission trips.
I was curious not just about the experiences, but the fact that they talked about them so similarly. They seemed to have this really well-developed narrative and vocabulary about what these trips were for and what they were like. It didn't matter whether they went to Mexico or to South Africa, it was all similar. I was interested in how these trips affected them culturally and made them think about their faith.
What was the common story you uncovered?
The common narrative goes something like this: "There's poverty out there, and we should do something about it because we're Christians. We've traditionally thought of missions as evangelism, but now we're thinking about missions more as serving, caring, and giving. We're going to do something. But what we find when we take these trips is that you actually receive more than you give; you will be changed more than you will change anyone else."
So, it's a narrative of self-transformation, a narrative of personal growth, a narrative of Christian service that becomes a kind of pilgrimage. We went out as one kind of person, and we came back another kind of person.
On the whole, are you for or against short-term mission trips?
As an anthropologist, I'm absolutely for people traveling and encountering what God is doing in other parts of the world. I am for people understanding more about their own culture and the cultures of others. To the extent that these trips are a significant vehicle for people to do that, I am for them.
I am not for the narrative that has typically driven these trips: "We are going because there's this tremendous need out there that we have to meet. And there's this burden that we have as the wealthy country to go and do something in another place." I support transforming this narrative so that it becomes, "How can we connect with what God is doing in other parts of the world? How can we learn to be good partners with Christians already in these places? How can we participate in what the church is already doing in these countries in effective ways?"
Do short-term groups inadvertently force their agendas on the host country or church?
Too often, we simply don't realize how our wealth and power crush the ability of local people to set the agenda. We can go with good intentions, teaching flexibility and listening to our team members. But the structures of our organizations and our control of resources make it extremely difficult for local believers to shape these trips or imagine how they'd like to interact with us. They turn to patterns already set by previous teams or laid out by long-term North American missionaries. They may be glad for the connection, but in many cases their ability to refashion these encounters is profoundly shaped by an aversion to offending a powerful and wealthy guest.
How would you reform the guiding narrative of short-term missions?
The place to start is a robust theology of mission. It's not about just evangelism or just humanitarian aid, but the missio dei—God reconciling humanity to himself and reconciling humans to one another. Everything we do on a short-term mission trip should be seen through that lens. So, the time that we spend in work, building a home or spending time with orphans—that's mission. But so is going to a museum, talking with the mayor of a local town, or even going to a beautiful beach.
Doesn't this make short-term mission trips sound like Christian tourism? What makes it specifically a missions trip?
We think of tourism—things like visiting a beach or museum—as being "self-centered," "shallow," and "secular." By contrast, we equate "mission" with being "spiritual," "generous," and "sacrificial." So we might plan a "tourist day" into our trip, but we might feel bad about that, or think that the "mission" portion is over. But I'd actually like to see this distinction broken down. When we travel—whether we're building a house, visiting a beach, or even just moving through the airport—we're on God's mission. We shouldn't differentiate between "mission" and "not mission." The whole trip should be an experience of learning, growing, and serving God. Listening and learning from people, about people, about places, about what God is doing—this is God's mission, and it should be ours as well.
Have something to add about this? See something we missed? Share your feedback here.
Short-Term Mission: An Ethnography of Christian Travel Narrative and Experience
IVP Academic
2012-09-07
256 pp., 35.0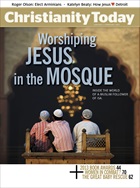 This article is from the Jan/Feb 2013 issue.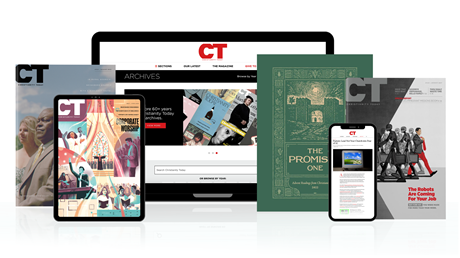 Annual & Monthly subscriptions available.
Print & Digital Issues of CT magazine
Complete access to every article on ChristianityToday.com
Unlimited access to 65+ years of CT's online archives
Member-only special issues
Subscribe
How Can Short-Term Missions Best Advance God's Mission?
How Can Short-Term Missions Best Advance God's Mission?