Church graduations ruled unconstitutional
A Milwaukee school district can no longer hold graduations at a megachurch with superior facilities, according to the Seventh Circuit Court of Appeals. The full court reversed an earlier decision (by a three-judge panel) and ruled 7-3 that ceremonies held from 2000 to 2009 at Elmbrook Church put "a spiritual capstone on an otherwise-secular education," citing the presence of a 20-foot cross, Bibles, and banners in the sanctuary. Dissenting judges argued it was obvious that Elmbrook School District did not endorse the message of the iconography; one judge noted that "hypersensitivity is not a First Amendment principle."
Pastor accused of diverting funds to wife
SINGAPORE The pastor of Singapore's largest megachurch has been accused of diverting $18 million from church funds to finance his wife's ministry-related singing career. The city-state's Commissioner of Charities accused Kong Hee and other pastors at 30,000-member City Harvest Church of siphoning off funds to the Crossover Project, the music outreach ministry of Kong's wife Sun Ho, under the guise of contributions to a sister church in Malaysia. The church stood behind its accused leaders, denying any misuse of funds and continuing its regular worship services and activities.
State will catalogue secularized icons
Rhode Island lawmakers hope to avoid future litigation over religious icons on public property. They are creating a commission to note which icons have lost religious significance. The legislation was crafted in response to controversy over a memorial cross in front of the Woonsocket Fire Department headquarters; national and local atheist groups have split over suing for its removal.
Jesus' birthplace declared endangered
WEST BANK UNESCO declared Bethlehem's Church of the Nativity an endangered World Heritage site in a secret 13-6 vote. Most observers said the Palestinian Authority applied for the status to gain international recognition; the Palestinians failed in their statehood bid before the United Nations last year, but did succeed in gaining status as a UNESCO member state.
Attack on Somali church kills 17
KENYA Masked gunmen attacked two churches in the Kenyan city of Garissa during worship services in July, killing 17. The terrorist attack—which used grenades and guns—was the nation's worst since Kenyan military forces entered Somalia last October to push back al-Shabaab militias. Some analysts suggest that al-Shabaab's Islamist extremists are seeking to copy Boko Haram's terrorism campaign against Nigerian churches, and worry that it might provoke similar retaliatory violence from Christians.
Faith-based social services challenged
A long-running lawsuit seeking to cut off state funding for a Kentucky Baptist foster agency has been permitted to continue after 12 years of twists and turns. Critics accuse Sunrise Children's Services of firing a gay employee and promoting religion to children using taxpayer money. At issue: Whether taxpayers can challenge the state funding of faith-based social services, even though the U.S. Supreme Court has ruled that taxpayers cannot challenge the federal funding of such groups. An estimated 70 percent of the agency's $24 million budget comes from state funds.
School chaplain funding invalidated
AUSTRALIA A controversial government program that provides public schools with mostly Christian chaplains has been invalidated. The island nation's highest appeals court ruled that the program does not violate church-state separation, but it does exceed the government's spending authority because it lacks legislation. Ironically, atheist prime minister Julia Gillard supports the program. Her government will continue to fund the chaplains, either by passing necessary legislation or by funding it at the state level.
Unreported love offerings deemed evasion
Two North Carolina pastors returned to prison for tax evasion. The Fourth Circuit Court of Appeals said they failed to report nearly $2.5 million in taxable income between 2001 and 2007. In their appeal, Anthony and Harriet Jinwright, former co-pastors of Greater Salem Church in Charlotte, argued they did not intentionally defraud the government because they had considered most of their financial gains to be "love offerings" and "gifts" instead of income.
Church protests sex offender rules
An Oregon church may be penalized by its insurance carrier after revealing it has sex offenders in its congregation. Church Mutual sent Medford pastor Chad McComas a letter requiring his Set Free Christian Fellowship to fully disclose the identity of sex offenders and require them to attend only one predetermined service with an escort. McComas disputes the requirements, saying they would compromise his church's outreach to those with addiction backgrounds.
Circumcision of sons ruled unlawful
GERMANY A German appeals court has ruled that parents do not have the right to circumcise their sons for religious reasons. The parents' right to religious freedom does not justify the physical harm done to the human body, judges said. Despite the millions of Muslims and approximately 100,000 Jews that call Germany home, the Cologne court said religious freedom would not be impaired because children could later decide on their own whether to be circumcised. German lawmakers pledged to legalize infant circumcision in order to assuage doctors' fear of liability and protect religious liberty.
Public schools can grant religious credit
A South Carolina public school district may continue awarding high school credit for religious courses, according to the Fourth Circuit Court of Appeals. Spartanburg District 7 was sued in 2009 over giving credit for "Released Time" religious education courses, permissible under state law since 2006. More than 250,000 children in 32 states participate in such programs, but South Carolina is the only state to specifically permit the classes.
Backyard Bible study host jailed
A Phoenix homeowner who held weekly Bible studies in his backyard must finally serve jail time for failing to comply with building, zoning, fire, and safety codes applicable to churches. Michael Salman refused to comply with city code requirements for a church after neighbors complained in 2008 about his weekly Bible studies, which often drew more than 50 people to a gazebo in his backyard. Salman was sentenced to 60 days in jail and fined $12,000. He was given three years' probation during which he cannot host more than 12 people in his home. Salman claims his free exercise rights are being violated. The City of Phoenix says he repeatedly presented his group as a church. A federal district court in Arizona sided with the city.
Homeless shelter fails to qualify as 'church'
A city board voted to revoke the permit of a community homeless shelter in Lexington, Kentucky. The Community Inn, jointly run by Emmanuel Apostolic Church and the Catholic Action Center, inherited the building—and thus the conditional-use permit—of a failed church. The shelter's activities include housing up to 75 homeless men overnight and providing Bible courses during the week and traditional services on Saturday mornings. But zoning officials say this does not qualify it to use the church permit. The lawsuit raises the question of the proper definition of "church" under the city's zoning laws.
Adventists lose 'granola' trademark fight
AUSTRALIA Sanitarium Foods, a cereal company owned by the Seventh-day Adventist Church in Australia, has lost its two-year legal battle to keep bakeries, restaurants, and grocery stores from using the word "granola." The denomination trademarked it as an "invented word" in 1921; in June, a federal judge disagreed, saying the word was too common. The church plans to keep defending its intellectual property.
Have something to add about this? See something we missed? Share your feedback here.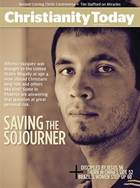 This article is from the September 2012 issue.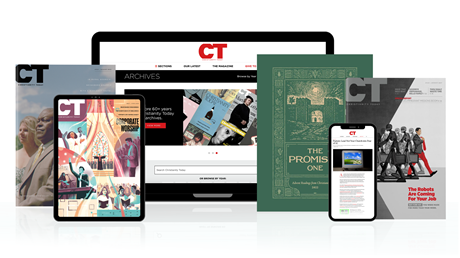 Annual & Monthly subscriptions available.
Print & Digital Issues of CT magazine
Complete access to every article on ChristianityToday.com
Unlimited access to 65+ years of CT's online archives
Member-only special issues
Subscribe
Church Graduations Ruled Unconstitutional, Pastor Accused of Diverting Funds to Wife, State Will Catalogue Secularized Icons, and More
Church Graduations Ruled Unconstitutional, Pastor ...