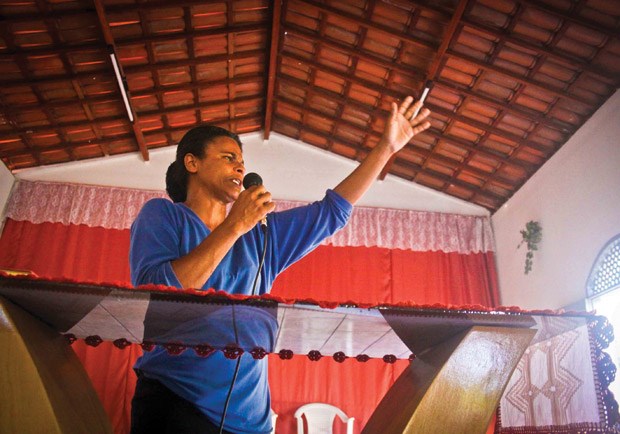 Image: Zachary Bennett
Francisca Maria Costa Lima was 21 years old when her husband first locked her out of the house.
It happened three times, and each time she had to bang on the door, with her Bible in the other hand, shouting at her husband to let her in.
The expletives her husband yelled back contrasted sharply with the prayers Francisca spoke in the Pentecostal church about 15 minutes earlier.
But she says she had known it would not be easy following this new wave of Pentecostalism with a husband stuck in the past.
A Balancing Act
Now 35 and able to freely walk to and from church, Francisca sits on her porch in Mutamba, a neighborhood in Icapuí, a city of 16,000 in northeast Brazil. She fixes her dark brown eyes on the wooden door she used to beat with her fists.
The rest of her house is made of bricks and clumps of hardened mortar from when the mixture was left to ooze out of the cracks while it was still wet.
Forroacute;—the traditional northeastern music blending accordion, triangle, and zabumba drum—blares from the house across the street, dancing over the dirt path and the uneven fence surrounding Francisca's house.
Living in the sunniest state in Brazil for all her life has darkened Francisca's face and added lines beyond her years. Her fingers smooth her turquoise skirt and brush over the worn pages of the Bible she received 14 years ago, when she first encountered Christ.
Her husband no longer locks her out to stop her from attending church, she says, but still, he complains.
"This time that I dedicate to the church, he wants for himself," she says.
Whether she is teaching a youth Bible class or leading a weekly prayer meeting at Templo Central, Francisca is one of the many committed women who form the backbone of the Pentecostal churches in Icapuí.
The women are part of the growing Pentecostal movement in Brazil, which remains the largest Catholic country with 134 million Catholics, despite three significant waves of Pentecostal expansion over the past century. According to a 2006 Pew Forum on Religion and Public Life survey, an overwhelming 72 percent of Brazilian Protestants—who make up about one-fifth of the population—identify as Pentecostals.
It is hard to estimate the number of Pentecostals in Icapuí, but Pentecostalism has been known for gaining members in low-income areas like this small city where, in some neighborhoods, the average income is $23 a day.
Sociologists have also observed that Pentecostalism holds a particular appeal for women, who find themselves encouraged to step up and take leadership roles within the church that are inaccessible or discouraged at home and in the public spheres of government and business.
However, another trend became clear in conversations with the Pentecostal women of Icapuí: Many of them cannot be as committed to the church as they would like to be because their non-Pentecostal husbands complain about their church involvement.
Fighting Resistance
The list of reasons why many men in Brazil distrust churches is long. According to anthropologists Renzo Taddei and Ana Laura Gamboggi, who study gender and family dynamics in north-east Brazil, many men display machismo, loyalty to local traditions, and resistance to social transformation—all of which are challenged by their country's new Pentecostal growth.
But despite such resistance, Francisca has never let go of her faith, observes Railis Barbosa de Sousa, one of the leaders in her church.
"If she could, she would be every day serving the Lord and serving her home," says Railis (pronounced "Hia-leece"), who sits with his hands folded in his lap and round glasses resting behind his ears.
His house is five minutes—and an entire world—away from Francisca's.
His living room and kitchen alone are the size of Francisca's house. The living room floor is tiled, and a tall entertainment center displays family pictures and books by Billy Graham and other Christian writers.
Railis's job as a presbytero places him directly under the pastor, so his church salary is bigger than the fisherman's salary that Francisca's husband earns. In a city where 83 percent of households are classified as low-income, almost half of the 2,877 families are somehow linked to the fishing industry.
Railis says he worries that women like Francisca with non-Pentecostal husbands will cut back on their church participation to satisfy their husbands.
But his own story gives him hope.
Eleven years ago, Railis, now 48, was a similarly reluctant husband with an active Pentecostal wife.
"Before, his priorities were parties and friends," says Maria da Conceição, who leads the women's ministry at Templo Central.
Railis says he never forbade Maria to attend church, but he did complain that she spent too much time there. He also resisted her efforts to bring him into the church because he thought following her faith would emasculate him.
When he complained, she would stay home to avoid an argument, but she would still pray on her own.
That's when things started to change, Railis says.
Templo Central's melodies drew him in, and he eventually decided to learn about its teachings on family so that he could understand why his wife wanted him to become a Christian.
Now he visits other Pentecostals in Icapuí to teach the importance of the entire family belonging to the church. On a recent Tuesday night, Railis shared his message with the Bela Vista congregation of Melancias, another neighborhood in Icapuí.
"The family is the base of society in the church," he said. "The family wasn't created by man; it was created by God."
Like Railis's church, Bela Vista belongs to the Assemblies of God, which was established in 1911, only one year after Pentecostalism arrived in Brazil. According to a 2006 survey by the Pew Forum, 42 percent of Pentecostals in Brazil belong to the Assemblies of God.
The pastor of the Bela Vista congregation invited Railis to address his church members, many of whom face the same hardships as Francisca and other women in Templo Central. Of the 24 people who fill the wooden benches and white plastic chairs, only 6 are men.
Maria do Socorro Rebouças da Silva, a 48-year-old Bela Vista member known in this community as Socorro (pronounced "So-coh-ho"), sits alone that night, as she does most nights in the congregation.
"He does not forbid me to come to the church, but when the place is far away, he complains," Socorro says of her husband. "When I stay too long, he complains."
His attitude prevents her from taking leadership roles in the church, she says, leaving her unsatisfied even though she attends all services and prayer meetings.
It would be such a blessing if her husband joined the church, she says wistfully.
But for now, she adds, she is simply waiting for God to save him.
Waiting
In the nearby district of Ibicuitaba, another woman named Socorro sits on her front porch and waits as well.
This Wednesday morning, Maria do Socorro Rebouças Rodrigues, also 48, is waiting for her partner of 14 years, Antonio César Ferreira da Silva, to come home for lunch after a morning of supervising 15 construction workers.
But every day of her life, Socorro says, she is waiting for him to become a Pentecostal.
"He promised that someday he will receive Jesus, but the day never comes," she says, as the cool coastal breeze whips through her hair.
Socorro spends about four hours a day sewing clothes, which she sells to make extra money. She also sings in the church choir and attends services on Sundays and Thursdays—except for when César comes home drunk or in a bad mood.
Her voice becomes faster and louder as she mocks his complaints: he gripes that she has left him nothing to eat and that she goes to church all the time.
It won't hurt her to skip church one day, he tells her.
Whatever his complaint, she stays home to avoid an argument.
"When I have to stay, what I do is cry," Socorro says.
Socorro says her family's resistance to Pentecostalism holds her back. Her two grown children have chosen Catholicism, and César avoids all churches.
César's black curls are dripping wet from the shower he took during his lunch break. His arms crossed, he says joining the Pentecostal church would require too much time and effort; he would have to change his behavior and end some of his friendships, he says.
"But I live my life. I don't bother anybody," he adds. "I'm almost like a Christian."
He says his relationship with Socorro is fine and that nothing would change if he became a Pentecostal.
After he leaves, Socorro disagrees.
He has no idea how much better their lives could be because he does not know Jesus, she says, as she gazes at the place where moments ago he sped off on his motorcycle.
'Today Is My Day'
About three blocks up the road from Socorro's house, 26-year-old Ednira Bessa leads a different life.
Ednira takes her 4-year-old daughter to a neighbor's house, travels around the city helping elderly residents with their finances, returns home to change, and then goes to church with her husband, who recently came to Christ.
Ednira walks into the family program in Melancias with her husband, Carlos Barros Jr., who is the only other married man in the room besides the official church leaders.
Carlos puts his arm around Ednira, who is wearing a short, bright red dress and white high heels.
Carlos's black hair is short, styled with a small amount of gel. His hands are callus-free because he works as a high-school chemistry teacher instead of as a fisherman.
Both of their faces are smooth, unlike many of the people around them, who are at least twice their age.
On the night of the seminar, they sit in the last row. But on any other night in their neighborhood of Ibicuitaba, Ednira conducts the choir and Carlos leads songs with his baritone voice and guitar.
It didn't used to be this way.
Before Carlos became a Pentecostal, the church was a source of tension in their relationship, Ednira says.
On the one hand, she longed to rejoin the church of her birth after distancing herself from Pentecostalism, which she felt was too strict about modesty and a woman's appearance.
But she says she did not want to go without her partner, like so many of the other women she saw.
Meanwhile, Carlos says, he resisted Pentecostalism because he was ashamed of what his friends would think if he went to church. At the time, he was part of a popular musical band, and he knew that the group's lifestyle of partying and drinking would not be compatible with the Christian life.
Ednira says she tried to talk to him about Pentecostalism, but he always hesitated and asked many questions.
He asked her to describe the joy of praying.
He asked her to explain what Pentecostals believe about proselytizing.
He asked her to justify how the Creation story could possibly be true, given the biological processes he learned about as a chemistry student.
"My life was just answer, answer, answer," Ednira jokes.
Even though she was able to answer his questions, she noticed they were fighting more and more as he continued to resist joining the church she longed to be a part of, she says.
"I told him, 'We need God. We are fighting all the time. We're in a hard situation. We need God.'?"
Finally, Carlos agreed to attend the Bela Vista congregation in Ibicuitaba after she assured him that it was small and hidden, so no one would see him.
Pentecostalism holds a particular appeal for women, who find themselves encouraged to step up and take leadership roles within the church that are inaccessible or discouraged at home and in the public spheres.
That first service led to his gradual transformation into a Pentecostal, Ednira says, culminating in his conversion in February.
Seven months later, she watches as Carlos comes to the front of the room one Sunday night to share his testimony with the congregation of ten women and four men.
Carlos describes that transformation with intensity: At first he was ashamed to say "God is good, God is my friend," he recalls. But then he attended more services, and each time he felt a warmth and acceptance that inspired him to keep coming back—"They called me 'brother,' even though I wasn't a Christian yet."
Carlos had once heard a pastor say the word of God is a seed that you must hold and let grow, and he felt that seed growing within him. Soon he was writing songs about God and faith. He says to the congregation before him, "Can you believe, I never felt pleasure in my singing," before becoming a Christian.
And then one day, he sat in the front row and turned to his wife, saying, "Honey, today is my day."
"If I could tell you something tonight, never give up," he tells everyone. "Never give up. If you have a burden, put it in the presence of the Lord."
One burden after another
The burdens of life in Icapuí are often the same in each family: how to survive on a fisherman's salary, how to clothe a child who grows faster than the money comes in, how to keep going when no relief is in sight.
For the Pentecostal women in this city, coming to church helps with all of these challenges, particularly the last one. But it can also add one more: how to deal with a husband who refuses to attend church and wishes his wife would stay home too.
Francisca, Maria, Ednira, Socorro, and Socorro have all struggled with this burden. After years of pushing and waiting, Maria's and Ednira's husbands have joined them in the church, but that outcome is rare—and, by their accounts, it was certainly not easy to come by.
It's clear that the battle for Brazil's families is uphill. Still, religious winds are shifting, and with those winds comes the hope that the Spirit will finish the good work it's begun among these and countless other women nationwide.
Deborah Swerdlow is a freelance writer based in Washington, D.C.
Have something to add about this? See something we missed? Share your feedback here.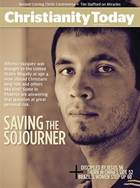 This article is from the September 2012 issue.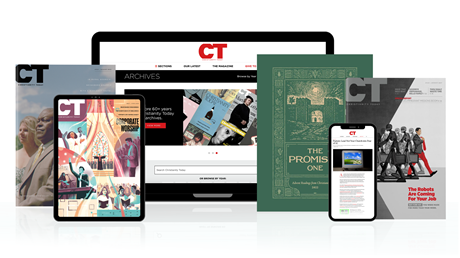 Annual & Monthly subscriptions available.
Print & Digital Issues of CT magazine
Complete access to every article on ChristianityToday.com
Unlimited access to 65+ years of CT's online archives
Member-only special issues
Subscribe
Caught Between the Spouse and the Spirit
Caught Between the Spouse and the Spirit