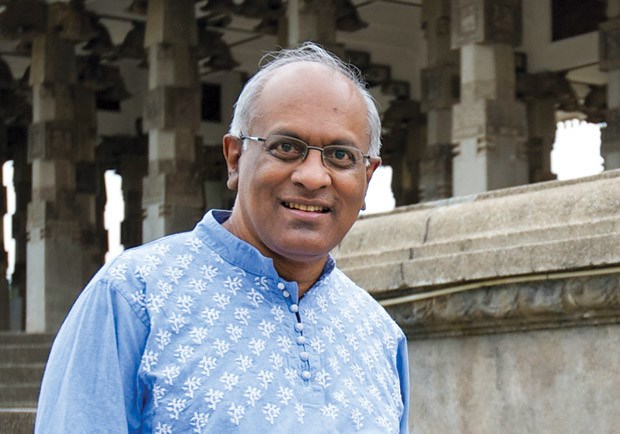 Image: Jonathan Berman
In 1989, Ajith Fernando returned to his Sri Lankan home from a six-month sabbatical at Gordon-Conwell Seminary in Massachusetts. "It was heaven," he says of the time away.
Sometimes referred to as "the Asian John Stott," Fernando loves quiet study. The seminary offered an excellent library and very few of the interruptions that constantly occur at home in Sri Lanka. He wrote two books, Crucial Questions about Hell and Reclaiming Friendship: Relating to Each Other in a Frenzied World. Besides studying and writing, he taught from the Bible in many locations, and in his spare time he taught himself to type on a computer. His wife, Nelun, and two children, Nirmali and Asiri, were with him. It was a happy, busy, secure time.
Fernando returned to a nation at war with itself. Right in the heart of the capital, Colombo, not far from his home, he saw corpses floating in the murky Kelani River—bodies of young men he had tried to reach through his organization, Youth for Christ (YFC). At home or at the office, he met desperate family members seeking their missing sons.
Schools were closed, and public transport shut down. As Fernando drove the dingy, pothole-ridden streets, people would lean into his car window and ask for rides. He usually took them where they wanted to go, even knowing that if the police found that his riders were terrorist Tamil Tigers, he himself would be killed with them.
Many hours of each day went into driving YFC staff to and from their homes—Fernando hates driving—and the staff, too, were subject to accusations of terrorism. Why else would young people from different ethnic groups be gathering?
Angry young people bombarded YFC with despairing complaints. At a long, late meeting, the leadership hammered out a statement to the government. For many nights after sending it, Fernando woke up to some noise in the night, thinking that the police had come for him.
Friends and ministry colleagues were leaving the country, and for good reasons: their careers could not advance, their children could not get an education, their lives were in danger. Despairingly, Fernando watched the departure of Christian leaders.
One day a letter from Gordon-Conwell was handed to him as he stood in one of the open rooms of the YFC office. Fernando opened it and stared at the stiff, expensive paper and its sharp black lettering. The letter said the faculty of Gordon-Conwell had voted unanimously to offer him a position, and it outlined terms. He would make far more than the $500 a month YFC paid him. A light teaching load would allow time for writing and preaching.
He had not asked for the position, had not even imagined it, but it represented everything he dreamed of: To escape the harsh violence and paranoia of Sri Lankan life. To have all his hours dedicated to the things he loved: studying God's Word, writing, teaching, and preaching. To give his children all the education they could want.
Fernando lifted his eyes from the letter to find YFC colleagues watching, curious as to what so engrossed him.
Attuned to the Poor
Fernando is a tall, quiet man with light brown skin. His face is unexceptional except for large, sad, gleaming eyes, attentive to everything. He can remain almost silent—he has no gift for small talk—and yet his eyes speak.
He grew up among the Sri Lankan elite, his father heading the government's taxation bureau. It was a highly influential position. His family belonged to the Sinhalese, the ethnic majority that has dominated Sri Lankan politics since independence from the British in 1948. Fernando attended private schools with some of Sri Lanka's leading citizens, becoming part of the tiny minority who qualified to attend university, studying biology. English was his first language, even though hardly any ordinary Sri Lankans speak it.
Most Sinhalese are Buddhists, and Fernando attended a Buddhist university. But his parents were devout Methodists and their spacious home was a gathering place for foreign missionaries. His father was known as a man of great integrity and hard work; his mother, "the most influential Bible teacher in my life," constantly praised God. Both were outstanding in their own way, though the two did not get along and their painful quarrels may have contributed to Fernando's sensitivity.
Even as a child of affluence, Fernando was preternaturally attuned to the poor. He insisted on sleeping on the floor as a boy, to identify with those less fortunate. His mother was irate, but he was unbendable. Later he would argue fiercely with her about her treatment of their family's servants.
During his high-school years, Fernando joined YFC, newly launched in Colombo by a charismatic Sri Lankan, Sam Sherrard. As in many parts of the world, YFC was aggressively evangelistic, using youthful enthusiasm and modern entertainment to captivate young people. Sherrard stressed discipleship too, which soon made YFC a very intimate family.
Immediately after graduating from university, Fernando left to study at Asbury Theological Seminary, a Kentucky school with Methodist roots. Sherrard stayed in close contact and eventually invited Fernando to take over YFC leadership. It was a curious match. YFC was lighthearted; Fernando intensely serious. His seminary professors thought YFC would be a waste of his considerable talents.
Fernando felt, however, that reaching Sri Lanka's youth was a deeply serious business. Besides, YFC was his family, and its leaders his closest friends. After further studies at Fuller Seminary, he returned to become national director.
Schooled to Change
Fernando had an unusual way of leading. Others, he knew, related to youth culture far more effectively. Fernando saw his role as teaching biblical principles, not directing. Everything had to be done by consensus, which meant endless discussion.
Two biblical principles soon began changing everything. One was the primacy of the church. At that time, in the mid-70s, most Sri Lankan Protestants belonged to mainline churches that were increasingly liberal in theology and antagonistic to YFC's work. Fernando taught YFC leaders that they must be active in church, good or bad, and that they must lead new converts to join churches, even if it was hard to imagine how the churches would embrace them. It took years, but YFC played a major role in changing Sri Lankan churches and providing them with a new generation of leaders.
The second principle was that God had called YFC to the lost. To date, they had mainly reached the English-speaking, nominal Protestant population of Colombo—an elite minority. Most Sri Lankans lived in poor rural villages, spoke either Tamil or Sinhala, and were firmly ensconced in Buddhist or Hindu culture. They were much harder to reach, and YFC was badly suited to reach them. Fernando himself hardly spoke Sinhala, let alone Tamil. The music he knew and loved was Western.
He schooled himself to change—a long, slow transformation. Once, leading a YFC camp in a remote Sri Lankan village, he decided that years of study had finally made him ready to lead music in the Sinhala language. Afterwards, he stumbled into an informal gathering of young YFC volunteers. As he entered, he overheard them laughing at his Sinhala singing and mimicking him.
He lived simply. YFC salaries were based on family size and experience, not on position. Fernando made no more than others, and he made sure his home and lifestyle were in no way intimidating to the most simple village people who might visit.
Not only did he change, his teaching changed. Considering the prevailing liberalism, he began to teach about the supremacy of Christ, a difficult and controversial message in a country where most religions are pluralistic. He was convinced that without belief in hell and the unique power of Jesus to save, Christians lost the urgency of witness. "I still preach about [those topics] in the West," he says, although the rise of Pentecostalism means that they are no longer pressing issues for the Asian church.
Bombs, Hatred, Hostility
Under Fernando's leadership, YFC grew. As the unchurched came to Christ, new leaders began to emerge, and as they did, the difficulties of consensus leadership increased.
Many of these new believers had grown up in poverty, violence, and drug abuse. They only knew a culture of revenge and lying, which could destroy relationships. Fernando's style of leadership required endless patience, with constant teaching about community and long-suffering.
Meanwhile, Sri Lanka began to unravel. A naturally beautiful island of silky beaches and high, green mountains became a place known for suicide bombers and bitter ethnic hostility. In July 1983, the secessionist Tamil Tigers ambushed and killed 15 government soldiers. In reaction, well-organized Sinhalese mobs moved systematically through neighborhoods in Colombo, killing Tamils and burning their homes and businesses.
Fernando returned as quickly as he could from a preaching trip in Pakistan, finding smoke still rising from blackened ruins all over the capital. Thousands had died and an estimated 18,000 buildings were destroyed. Hundreds of thousands of Tamils fled the country. By most accounts, the Sri Lankan civil war began with this "Black July." It lasted more than 25 years.
A YFC colleague, Kumar Abraham, had been burned out of his home and brought his family to stay with the Fernandos. Both Nelun and Abraham's wife were pregnant, and they lacked money to buy food. Once they had only a single egg, which they divided. But Abraham was angry. This was the second time Sinhalese mobs had burned down his house. His anger poured out on Fernando, who could only listen. Abraham would eventually pull up stakes and relocate to Australia.
When Fernando speaks before huge audiences at Urbana, at Cape Town, at Keswick, listeners sense that they are hearing a holy man.
It was often so. Anger and suspicion ran deep, and trying to hold together a multi-ethnic ministry, Fernando could only listen and pray.
By the time Gordon-Conwell's offer reached Fernando, the civil war had gone on for six years. Travel was restricted, especially in the war zones, which made the logistics of a national ministry extremely difficult. Frequently YFC leaders got arrested simply on suspicion: They were young, they were traveling, and they were meeting with other young people.
Whenever he heard of an arrest, Fernando dropped whatever he was doing to go to the police station. As an educated Sinhala, he had some clout, but going to the police station meant up to six hours of waiting. He took papers and books to work on while he stood in line or sat in waiting rooms. Usually, he could get YFC personnel released. But not always; some spent months in prison.
"Frustration is a daily experience for us who live in a land submerged in the crises of war, corruption, and a crumbling economy," Fernando wrote in his acclaimed 2007 book Jesus Driven Ministry. "I sense this acutely when I return to Sri Lanka from a trip to the West. It takes so long to get things done. Sometimes because we don't pay a bribe, things never get done! … Yet I have to keep reminding myself that these experiences of frustration are part of identifying with my people for whom disappointment is a daily experience. I have to believe that these frustrations will help me minister more effectively to these people… . We preachers should not try to avoid frustration by handing over unpleasant things to others so that we can concentrate on our preaching ministry. Facing frustration is part of our preparation for penetrative preaching." That is why Fernando never hesitated over the offer from Gordon-Conwell. He told those standing by him what it said, and he told them he would decline.
"He could have gone anywhere he wanted to," says Brian Stiller, global ambassador of the World Evangelical Alliance, "during an age when people from the Third World would find the good life in Europe and America and stay. Ajith was never attracted to staying where it was financially more bountiful. He had a commitment to his nation and his people and to the community in which he was raised, which was YFC. He went against the grain in the '70s and '80s. Then he became so ingrained nothing would move him."
Infectious Passion
Life has hardly been easier in the 23 years since. The 2004 Christmas tsunami decimated the island's coastline, killing thousands.
Everything Ajith Fernando writes and teaches is forged on the anvil of poverty, suffering, ethnic strife, and war—and tedious, patient administration.
Persecution put constant pressure on Christians doing ministry, threatening their organized existence. Through everything the war ground on until, in a frenzy of violence, the Tamil Tigers were annihilated in 2009.
Through all this, Fernando continued as national director of YFC. He believes (and others confirm) he was never good at administration. Despite repeated attempts, however, his plans for a replacement went awry. Finally, a young Tamil leader, Leonard Fernando (no relation), has taken the job. Thirty-five years of administrative frustration have ended and Fernando can now do exclusively what he felt called to do all along: teach the Bible and provide pastoral mentoring to YFC staff.
"Biblical spirituality/religion has a low tolerance for 'great ideas' or 'sublime truths' or 'inspirational thoughts,'" writes Eugene H. Peterson in Christ Plays in Ten Thousand Places, "apart from the people and places in which they occur. God's great love and purposes for us are all worked out in messes in our kitchens and backyards …."
And also in our nations.
When Fernando speaks before huge audiences at Urbana, at Cape Town, at Keswick, listeners sense that they are hearing a holy man. Sincerity, transparency, and a passion for the gospel pour out of him. What audiences may not grasp is how that holiness was formed. Fernando has persisted at youth evangelism for 35 years as national director of YFC, in a poor country racked by vicious civil war and ethnic and religious hostility. He has kept the organization growing and strong through deadly riots, arrests, funding crises, family breakdowns, natural disaster, and organizational heartbreak.
Everything Ajith Fernando writes and teaches is forged on the anvil of poverty, suffering, ethnic strife, and war—and tedious, patient administration.
A Bible teacher of conservative Wesleyan convictions, Fernando speaks of holiness and obedience in a mode our grandparents would recognize. His message is so orthodox and familiar some might take him for an American evangelical in Sri Lankan clothing, as one British church leader did accusingly in a review of The Supremacy of Christ.
Except that his frame of reference never comes from the West. (In fact, he can be very critical of the West, though he is a gentle prophet.) Whatever Fernando preaches is transparently the product of struggle, and his venue for struggle is his home in Sri Lanka. While deeply appreciative of an evangelical legacy gained from Western missionaries, he is wary of the West's influence. "I have a great fear that a [Western] church in decline, reacting to its decline, will bring us a theology that does not suit a church in springtime."
Though he speaks all over the world, he carefully limits that to 20 percent of his time, with half in Asia. Where he lives and breathes and theologizes is Sri Lanka, with all its pain.
For many in the West, a message of holiness and servanthood is hard to preach and difficult to hear. In an affluent, entertainment-driven society, an affluent and entertainment-driven church can't get much traction on those topics. We flee frustration.
Through Fernando, we hear an authentic voice restoring the truth to us, like an echo from our past. It happens because he made the choice to stay.
Tim Stafford is a senior writer for Christianity Today.
Ajith Fernando responds:
"I am grateful for the generous profile of me in your magazine. But I am worried that one paragraph may give the wrong impression about my dear friend Kumar Abraham who left the country after his house had been burned for the second time. The truth is that he did leave and ministered in Philippines and Australia, but has now returned to Sri Lanka and is doing a very significant ministry among our people."
Have something to add about this? See something we missed? Share your feedback here.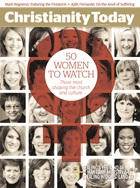 This article is from the October 2012 issue.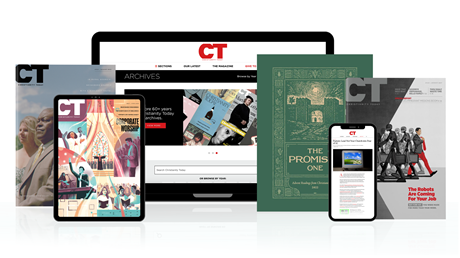 Annual & Monthly subscriptions available.
Print & Digital Issues of CT magazine
Complete access to every article on ChristianityToday.com
Unlimited access to 65+ years of CT's online archives
Member-only special issues
Subscribe
Ajith Fernando: On the Anvil of Suffering
Ajith Fernando: On the Anvil of Suffering