Presbyterians form new denomination
Conservative Presbyterians launched a new denomination in January, though most don't plan to leave their current one. In response to the Presbyterian Church (USA)'s decision to ordain noncelibate gays and lesbians, dissenting congregations can exclusively join the new Evangelical Covenant Order of Presbyterians (ECO), but they can also affiliate with it while remaining in the PC(USA). A poll of the 2,100 representatives from 900 congregations who attended the ECO's founding conference in Florida indicated most churches would not leave the PC(USA). But the New Wineskins Association of Churches, which broke from the PC(UCA) in 2007, said it would "conclude its ministry" and merge with the ECO.
Contraception fight no longer just for Catholics
Evangelicals joined Roman Catholics in challenging a government mandate that employers' insurance plans cover contraceptives and some abortifacients. In December, the Council for Christian Colleges and Universities sent a letter to the White House, voicing concerns that none of its members would "fall within the regulation's extremely anemic religious exemption." A group of high-profile evangelical leaders also sent a letter written "in solidarity, but separately" from Catholics to protest the requirement. Additionally, Colorado Christian University filed a federal lawsuit against the mandate. In January, the Obama administration granted a one-year delay for religious employers to comply with the mandate, but did not broaden its religious exemption.
Court: Ultrasound before abortions
A pro-life law now has another lease on life. The Fifth Circuit Court of Appeals upheld a Texas law requiring abortion providers to perform an ultrasound, have the patient listen to the fetal heartbeat, and give a detailed description of the fetus. Under the law, a woman cannot decline hearing the description except in cases of rape, incest, or fetal abnormality. The January ruling by a three-judge panel overturned a lower court decision that said the law was unconstitutional because it forced doctors to be the "mouthpiece" of the state's ideological agenda. Proponents argue the law ensures women are fully informed before deciding to abort. The Center for Reproductive Rights said it would appeal for a rehearing by the entire Fifth Circuit.
Christianity becomes a foreign religion
SUDAN Sudanese Christians face more government pressure than ever following last year's secession by South Sudan. In January, the Ministry of Guidance and Religious Endowments sent a letter warning it would arrest church leaders for engaging in evangelistic activities or failing to register their contact information. Within weeks, police arrested and beat a Khartoum evangelist, apparently for using his church as his home. Another church leader was arrested when he complained that authorities seized his church's property and gave it to a Muslim businessman. Religious leaders within Sudan have said Christianity is now culturally and officially considered a foreign religion in the north.
Judge: Is Lord's Prayer really Christian?
A Delaware county council has a novel defense for why it recites the Lord's Prayer before meetings: The prayer is generic because Jesus was a Jew. The district judge overseeing the lawsuit against Sussex County questioned whether the prayer was specifically Christian because it makes "no reference to Jesus or Allah."
Additionally, in January the United States Supreme Court refused to consider two other cases involving public prayer. The Fourth Circuit Court of Appeals had ruled that a North Carolina county commission's prayer policy is neutral on its face but unconstitutional in practice, as the majority of prayers referenced Jesus and no non-Christians offered any. And the Third Circuit had ruled that a Delaware school board's opening prayers were unconstitutional because students were often present, making the meetings analogous to public graduation ceremonies. The Supreme Court's denial means the current decisions stand.
Communist party keeps religion ban
CHINA Religion is more popular than ever in China. But the Chinese Communist Party refuses to budge when it comes to party members. Zhu Weiqun, executive vice director of the United Front Work Department, said that allowing members to participate in religious services would divide party members. Chinese president Hu Jintao has stated that the country must take action to prevent westernization and that Christianity is "the essence of Western culture." Party members must be atheists, but a 2006 report indicated at least a third of the 60 million members believed in some form of "religious superstition." Researchers peg China's Christian population today at between 60 million and 115 million and growing.
Breakaway Anglicans lose their churches
A Virginia county judge has reversed his decision on who wins an Anglican spat over historic churches. Randy Bellows, who has ordered seven congregations that broke away from the Episcopal Church in 2006 to give their historic properties to the Diocese of Virginia, had originally ruled in favor of the congregations back in 2008. However, the Virginia Supreme Court reversed that decision in 2010 and ordered a new trial, stating the state's Division Statute did not apply to the case because the congregations' new home, the Convocation of Anglicans in North America, is not a branch of the Episcopal Church. Among the affected churches are Truro Church and The Falls Church, both of which trace their roots back to the colonial era and claim George Washington as a past vestry member.
Province will split costs with religious schools
CANADA Saskatchewan will extend its funding of public education to independent schools, including religious schools, as long as schools meet certain guidelines. The plan will grant 50 percent of the average cost-per-student to such schools, provided they use certified teachers and the provincial curriculum. Schools that qualify include an Islamic school, a Jesuit middle school, and a Seventh-Day Adventist school. The plan resembles those in Alberta and British Columbia but contrasts sharply with Ontario's.
Religious colleges no longer 'hands-off'
The Texas Higher Education Coordinating Board can regulate and investigate secular matters at religiously affiliated colleges, the state's attorney general ruled in January. The decision clarified a potential conflict between a 2010 U.S. Department of Education rule and a 2007 Texas Supreme Court ruling that mandated a "hands-off approach" to religious institutions. The federal rule requires states to establish procedures to review and act on complaints at schools, including ones with religious ties.
Public worship may no longer need permission
MEXICO The Mexican government may soon loosen its religious freedom laws. The nation's Chamber of Deputies has approved a constitutional amendment that would allow religious worship in public without needing prior government permission. The Senate and at least 16 of Mexico's 31 state legislatures also must approve the amendment for it to become law. Some officials worry the amendment could give religious organizations access to public radio and television programs or entrance into the public education system. Supporters say the amendment would allow Mexico's constitution to abide more closely with international treaties it has signed. Members of both the governing National Action Party and the opposition Institutional Revolutionary Party support the amendment.
Facebook told to remove antireligious posts
INDIA A New Delhi court ordered 21 social-networking sites—including Google, Facebook, and YouTube—to remove antireligious or antisocial content that promotes hatred or communal disharmony. Representatives for Google and Facebook protested the order, saying it isn't possible for the sites to control the content posted by users. Though less than a tenth of India's population has Internet access, it is still the world's third-largest Internet market.
Related Elsewhere:
See Christianity Today's news section and liveblog for more news updates.
Have something to add about this? See something we missed? Share your feedback here.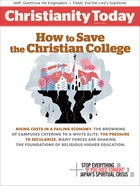 This article is from the March 2012 issue.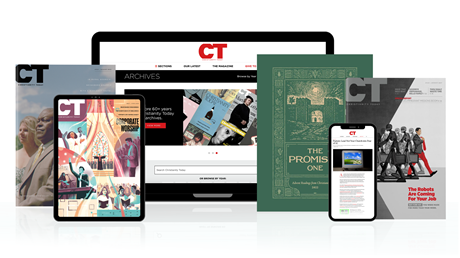 Annual & Monthly subscriptions available.
Print & Digital Issues of CT magazine
Complete access to every article on ChristianityToday.com
Unlimited access to 65+ years of CT's online archives
Member-only special issues
Subscribe
Presbyterians Form a New Denomination, Court Upholds Ultrasound Law, and More
Presbyterians Form a New Denomination, Court ...