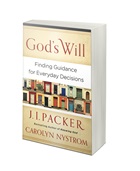 In the late nineteenth century … it became common among evangelicals to expect something … startling … whenever far-reaching decisions had to be made, particularly with regard to career and marriage. People hoped and prayed for, and expected, some sort of supernatural indication from God as to what they should do, and in its absence they felt obliged to say, "Well, I haven't received my guidance yet." What kind of indication was being looked for? At the very least, a powerful feeling of "rightness" in connection with one of the options, or possibilities, between which one was trying to decide. But was their expectation of guidance by distinctive feeling, or vision, or voice, in such cases really warranted? Moses, Paul, Gideon, and Amos were being directed to forms of service that they themselves never would have dreamed. Therefore, only through a conscious encounter could God communicate to them the task he had in store for them. Decisions about whether, or to whom, to commit oneself in marriage or whether to offer [oneself] for the pastorate, at home or abroad, hardly come in that category. Expecting special, supernatural direction for these and similar decisions was surely a mistake ….
Certainly, the fallout from the mistake, if mistake it was, has been decidedly unhappy: bewilderment, depression, guilt, inaction, desperate dependence on inner urges, random decisions at the end of the day—all because no supernatural indication of this kind of desire has been given. The root of the mistake, it appears, was twofold: (1) an underlying mistrust of Christian reasoning, as not in itself a sufficiently spiritual activity, and (2) an undue reliance on significant gusts of emotion, whether euphoric or gloomy, to show how one stood with God in relation to this or that particular problem ….
Yet the way to pray about these matters has not really changed. With regard to a career, the proper prayer is: "Give me clarity as to what line of work I can happily follow for life, should the form of employment with which I start last for life." And with regard to marriage, the proper prayer is: "Give me clarity as to whom I can loyally and wholeheartedly love for life, assuming many years together before death brings a parting." The answer to both prayers will be, precisely, the clarity that is asked for, and the sign of its attainment will be an inner peace that says in effect, "You need not churn over this matter in your mind any more; now you know, so you can proceed."
Used by permission of the publisher. All rights reserved.
Related Elsewhere:
God's Will: Finding Guidance for Everyday Decisions is available from ChristianBook.com and other retailers.
J. I. Packer has written several articles for Christianity Today, including:
Count Your Surprises | The high spots of my life have been anything but expected. (March 14, 2008)
All Sins Are Not Equal | Question: Are all sins weighed equally, or is one more important than another? (December 28, 2004)
Wisdom in a Time of War | What Oswald Chambers and C.S. Lewis teach us about living through the long battle with terrorism. (January 7, 2002)
Good Question: Text Criticism and Inerrancy | How can I reconcile my belief in the inerrancy of Scripture with comments in Bible translations that state that a particular verse is not 'in better manuscripts'? (October 7, 2002)
Christianity Today also has more music, movies, books, and other media reviews.
Have something to add about this? See something we missed? Share your feedback here.
God's Will: Finding Guidance For Everyday Decisions
Baker Books
2012-01-01
272 pp., 20.0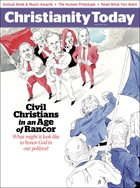 This article is from the January 2012 issue.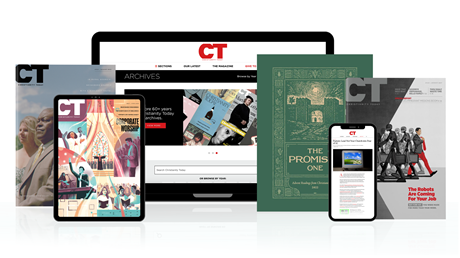 Annual & Monthly subscriptions available.
Print & Digital Issues of CT magazine
Complete access to every article on ChristianityToday.com
Unlimited access to 65+ years of CT's online archives
Member-only special issues
Subscribe
J. I. Packer and Carolyn Nystrom on God's Will
J. I. Packer and Carolyn Nystrom on God's Will