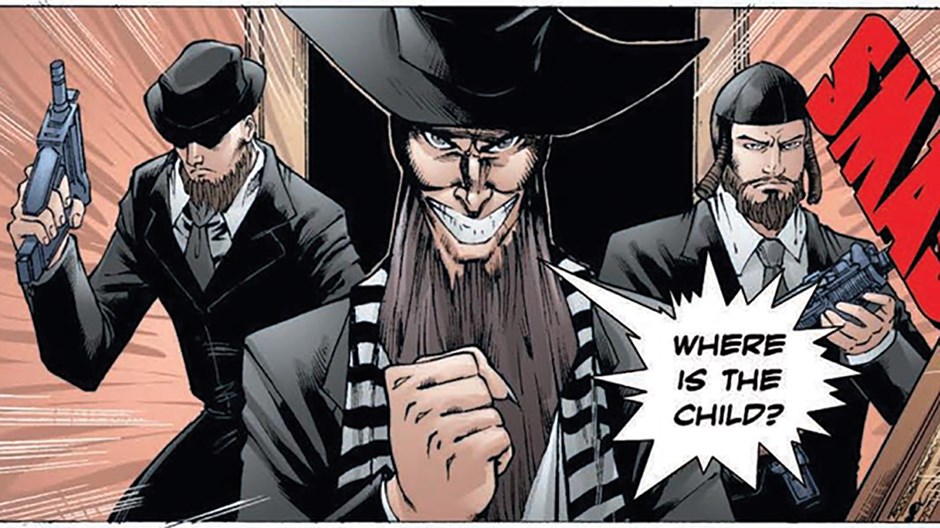 Image: screen capture from mgmbill.org
The year 1999 brought me one of my most memorable moments. Because my grandson was born at home, hospital circumcision was not available. So we went to a Jewish physician who was also a mohel, or professional circumciser. Holding my grandson for the ancient rite, I felt apprehensive: would I be able to hold Christopher steady enough to avoid a surgical accident? But I also felt a spiritual connection to Abraham and Moses in that moment.
In November, voters in San Francisco could have penalized anyone circumcising a boy under 18 (up to a $1,000 fine or a year in jail), if a court hadn't killed a controversial ballot measure in July.
Although the vast majority of infants in America are circumcised for hygienic rather than ritual reasons, this proposal had strong antireligious overtones. "Jews, Muslims, and Christians all trace our spiritual heritage back to Abraham. Biblical circumcision begins with Abraham," said Leith Anderson, president of the National Association of Evangelicals. "No American government should restrict this historic tradition. Essential religious liberties are at stake."
In American law, religious liberties are not absolute. In the 1880s, Congress stripped civil rights from Mormons who practiced plural marriage. And in 2011, a jury convicted an Oregon couple of first-degree criminal mistreatment because they chose prayer over standard medical treatment for their daughter.
What is the difference? No major world faith commands plural marriage or substituting prayer for medical treatment. Infant circumcision is, however, a mandate of Jewish faith and a millennia-old marker of Jewish identity. Sabbath observance, kosher diet, and ritual circumcision are historically the three big marks of Jewish identity. Orthodox Jews maintain all three. Most liberal Jews, who likely fudge on Sabbath and food, still circumcise—or feel vaguely guilty if they don't.
We often forget that a debate about circumcision frames our favorite verses about justification by faith.
Matthew Hess, president of the group behind the proposed ordinance, told the San Francisco Chronicle, "We're not trying to be anti-Semitic. We're trying to be pro-human rights." They may not have been trying to be anti-Semitic, but the caricatures of Jews in a comic book Hess wrote play into centuries-old stereotypes. In issue #2 of Foreskin Man, a villain named Monster Mohel bursts into the room flanked by gun-toting thugs. He snatches an infant, and while one of his goons restrains the mother, prepares to sacrifice the infant's foreskin. Monster Mohel has an evil grin, untrimmed hair and beard, stringy saliva, and vacant zombie eyes.
Stories about Jews stealing infants and circumcising them circulated in the Middle Ages and actually cost Jewish lives. This anti-circumcision campaign is trading in stock anti-Semitic tropes.
For most of their history, Christians thought circumcision, kosher diet, and Sabbath would prevent unity among Jesus' followers. Paul was first out of the gate with his letter to the Galatians. We often forget that a debate about circumcision frames our favorite verses about justification by faith. Paul was clear: "If you accept circumcision, Christ will be of no advantage to you" (Gal. 5:2, ESV). Justin, Abelard, and Luther elaborated Paul's themes. Drawing on the Hebrew prophets, they claimed that the true circumcision God commands is spiritual, a "circumcision of the heart." Jews, they argued, were blind to the superiority of the spiritual over the physical. Circumcision was evidence of their blindness.
But in the 19th century, British and American health reformers began promoting routine circumcision as a preventive against disease and immorality. They turned Moses from a religious prophet into a prototypical public health doctor. Circumcision lost its negative associations with Judaism. Apostles of hygiene reported positively on the sexual health of the Jewish population, attributing much of it to circumcision. In the English-speaking world, this contributed to a reversal of Christian attitudes toward Jews. By 1975, the preventive health approach to circumcision peaked, with 70 percent of newborn American males being circumcised.
The health benefits touted by the prophets of hygiene are difficult to document. Scientific studies correlate circumcision with reduced rates of penile cancer in men, urinary tract infections in infants, and hiv transmission in heterosexual couples. But correlation is not causation, and if these benefits exist, the cost may still be too high.
Nevertheless, circumcision played an important role in changing Anglo-American attitudes toward Judaism. It prepared us for the recent theological emphasis on the significance of the body. Christians are exploring Jewish practices they once despised. Sabbath rest, particularly, has benefits that bridge the spiritual and the physical. So does biblical thinking and practice about sex and food. The current debate on circumcision is an opportunity to explore the sanctification of the body and to think about the things that connect Christians to—and disconnect them from—the physical children of Abraham.
Related Elsewhere:
Previous "Past Imperfect" columns by David Neff include:
A Second-Coming Christian | The 'blessed hope' was the linchpin of my father's faith. (July 18, 2011)
Remember the Red Sea | Why not capitalize on the richness and mystery of our ancient symbols? (May 19, 2011)
Dwelling in Heaven's Suburbs | Creating a culture of resurrection is key to full-orbed ministry. (September 28, 2010)
How the Early Church Read the Bible | The church fathers show us how to read Scripture imaginatively. (January 18, 2010)
Have something to add about this? See something we missed? Share your feedback here.
Past Imperfect
David Neff was editor in chief of Christianity Today, where he worked from 1985 until his retirement in 2013. He is also the former editor in chief of Christian History magazine, and continues to explore the intersection of history and current events in his bimonthly column, "Past Imperfect." His earlier column, "Editor's Bookshelf," ran from 2002 to 2004 and paired Neff's reviews of thought-provoking books and interviews with the authors.
Previous Past Imperfect Columns: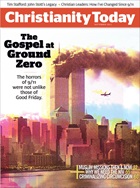 This article is from the September 2011 issue.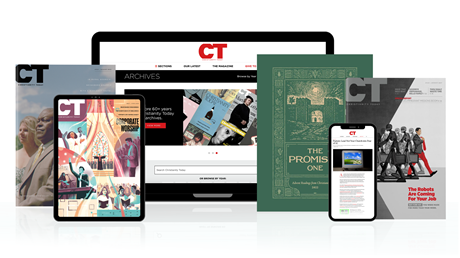 Annual & Monthly subscriptions available.
Print & Digital Issues of CT magazine
Complete access to every article on ChristianityToday.com
Unlimited access to 65+ years of CT's online archives
Member-only special issues
Subscribe
Criminalizing Circumcision
Criminalizing Circumcision