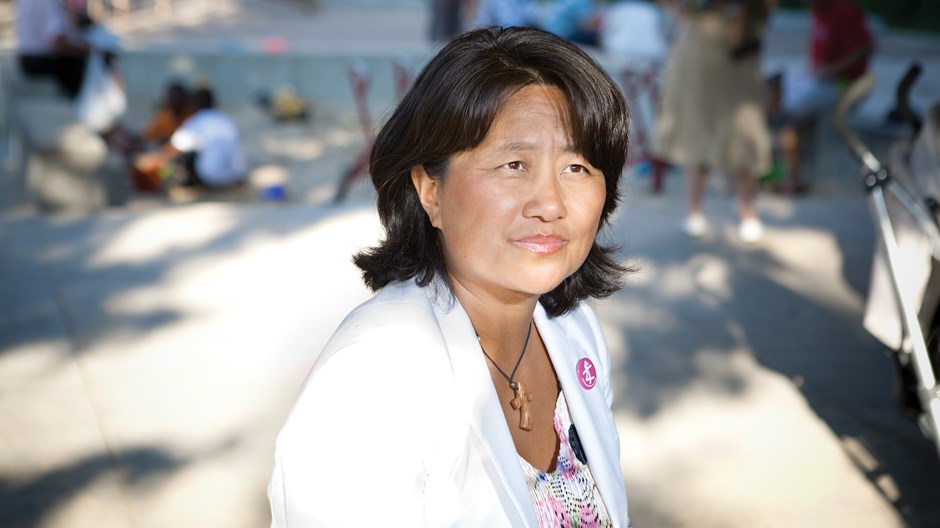 Image: Jessica Scranton
After escaping from China to the United States 22 years ago, Chai Ling, a top leader in the Tiananmen Square democracy movement, reassembled all the puzzle pieces of her life. She discovered something that had been hidden from her, the answer to perhaps her most difficult question: Where was God during the 1989 massacre at Tiananmen, where China's government killed an estimated 2,600 people (something it continues to deny)? Chai lived with this question until she gave her life to Christ. A pastor at Park Street Church in Boston baptized her on Easter Sunday 2010.
Not long after being baptized, Chai turned her attention to the daily loss of innocent life due to China's one-child policy and subsequent forced abortions. By some estimates, Chinese women have had 400 million abortions since 1979, when the government implemented the one-child policy.
Last year, Chai launched All Girls Allowed, a faith-based organization with the mission of ending the one-child policy and sex-selective abortion (gendercide), and supporting women pregnant with girls. Chai tells her story in her book, A Heart for Freedom: The Remarkable Journey of a Young Dissident, Her Daring Escape, and Her Quest to Free China's Daughters (Tyndale House). Christianity Today deputy managing editor Timothy C. Morgan interviewed Chai twice over the past year.
Most China experts see the 1989 Tiananmen Square protests through a political lens. But you don't. Why?
Before, when I was walking in darkness, I didn't understand the meaning. All I saw was the triumph of evil forces and injustice—China killing so many people and still getting away with it.
But now I'm seeing a different side of it. I see the country being transformed into a new nation. God used the massacre to pronounce the death of communism. We thought we were a political movement. What was really happening was a spiritual movement. God used the massacre to wake people up and prepare hearts and minds for a new spiritual awakening.
Tiananmen will be a part of the history of China's church. Many church leaders say it was a major turning point in how the churches evolved from rural to urban and became able to have a profound impact on China's society. It feels like Acts 29. The church in China is a very strong body of Christ that's growing.
How did you finally answer your question, "Where was God during the Tiananmen killing?"?
Once I was praying and asking, "What happened in Tiananmen? Why did you allow this to happen?" The next day, a colleague from Hong Kong who was at Tiananmen sent me by e-mail a journal entry she had written 10 years earlier.
'God used the massacre to pronounce the death of communism. We thought we were a political movement. What was happening was a spiritual movement.'—Chai Ling
She was a Christian at Tiananmen. She watched the brutal killings take place. She held in her arms a boy who was dying. She came out traumatized, and she was angry with God. Every year she asked God, "Where were you? Why didn't you save the people there?"
Until the tenth anniversary. Then she had to give a testimony for her church. She said she quieted herself and asked gently, "God, where were you?" She went back to the image of the boy dying in her arms. Immediately there was another figure walking toward her from far away. That figure walked with such peace and dignity—she instantly recognized him. He merged into the dying boy. This dying boy was saying, "Persevere until the very end. My blood comes from this place." That figure was Jesus. The Holy Spirit overpowered her. She just cried and cried. Jesus was there.
[When I read the journal entry] I cried for three hours too. My question was answered.
What do you think Tiananmen ultimately means?
At Tiananmen in 1989 when I was speaking, there was a bigger power speaking through me. It was so close, that force. We went there with hope that we could reform communism. But God allowed Pharaoh's heart to be hardened to show the true face of communism. That idol has been smashed.
Pastor Tim Keller told me that he went to see the pastors in China. They said a third of the Tiananmen generation [had turned] to Jesus, a third had gone into business, and the other third is still searching. God is using the Tiananmen massacre to bring salvation to China. God has his timetable. He will bring China to Jesus.
God is going to raise up people who will start fearing him, not the government. We don't really know when the final showdown will be. But it's going to be beautiful. We will see God parting the Red Sea in our time, by ending gendercide and China's one-child policy.
Why should fighting China's one-child policy and forced abortions be a high priority for the church?
It's urgent when every single day there are 35,000 lives lost. That's what gets me up and running every day. No second should be wasted. Five hundred Chinese women commit suicide every day. Women are so traumatized. Only God can heal these people. It's very hard for humans to try to heal them. This one issue influences every single Chinese family—it's one way the Chinese government controls people's fundamental freedoms.
What is the mission of All Girls Allowed?
We want to save lives right now. Our first mission is to rescue born and unborn girls. Second, to support abandoned girls. Third, to reunite trafficked children with their families. In one city, Putian, among three million residents, there may be 100,000 to 600,000 trafficked child brides. Fourth, to pray for the enforcers of the one-child policy.
We hope this is going to be supported by churches from this country and inside China. We want to work with grassroots organizations. The overall goal is saving lives physically and spiritually through transformation. Welcoming girls persuades the Chinese family to respect the rights of both women and men. Give a mother a garment of praise rather than a spear of despair when she gives birth to a baby girl. I share from Scripture that it is a right family relationship when the man grows up to leave the parents and be with the woman, versus the current Chinese way: The girl is married off to the man's household. We will make them realize they should keep a baby girl, and there will be a promise for them in their old age: They will be taken care of. People should accept the promise and, hopefully, come to Christ.
We are in a spiritual battle. We are not trying to overthrow the government or change the law. Of course, we would love to see the law change. But the real important part is to save lives—physical lives and also souls.
Has it been difficult to go public with the fact that you had four abortions as a young adult?
Last year, we were doing 40 days of prayer for All Girls Allowed and for all the women and mothers in China. I was going through the process of confession and remembrance. I said, "Well, God, my story, my life is yours. It is not mine. Do whatever you want to accomplish your will." I started by walking in faith to confront my own abortion experience. I had to make peace with God.
Early in my life, I was searching for him. He could have saved me back in China when I was looking for him, even riding a bicycle to find him. But he didn't. He allowed the abortions to take place. I was feeling horrible about that. I didn't believe it was his will to allow that to happen. I felt like I was Saul in the secret place. I prayed, "God, why do you want me to be so broken? How can I go and do your work anymore?" Basically, God said to me, "Look, nobody in my Bible was complete. They sinned, except my Son." And as with Paul, my eyes opened up.
I have mixed emotions about my own abortions, because I don't want to say that all these I need to repent of. Repentance about the blindness, not knowing the baby actually was alive, yes. But the woman is also the victim. I had not even realized I was also a victim of a forced abortion. It's the system herding helpless lambs into their slaughter machine—the mother and the baby. It's the slaughter machine that we need to go fight and break up.
How can American Christians influence U.S.-China relations?
The Christian community in this country needs to understand that God is delivering China as we speak. Many Chinese do not have a strong faith, like when I was walking in darkness and thought that power was success. Encourage leaders of this country to stand firm on the values we adhere to so dearly. Support the faith movement in China. End forced abortion. Expose the cruelty of this practice and tell China firmly that it is not acceptable. There is no justification for this kind of massive murder.
I want to be the first one to say I am guilty of ignorance. But now that we have heard the story, we have no right to remain silent and do nothing about it.
[China's Communist Party] created a whole nation that does not cherish life. The nation becomes more powerful economically and politically every single day. It is not a good picture for world peace, except that Christianity is growing equally strong, if not more so.
Can you change the belief that men matter more than women?
For the longest time, I had resentment toward the Bible. Somebody had told me that women are worth less even in the Bible, because Eve was made out of the rib of man, and man was made with whole mud.
'We will see God parting the Red Sea in our time, by ending gendercide and China's one-child policy.'—Chai Ling
When I finally read the Bible myself, I couldn't believe it. The whole intent of God is for man and woman to become one flesh—to be united. It wasn't that the woman was worth less than the man.
This is so different from Chinese culture. The traditional culture is that women never get a chance to be themselves. They first have to obey the father, then obey the husband, and obey the son if the husband dies. So to lift woman up, make her equal with man, and have a true relationship and respect—that is a really important message and part of this battle.
Do you see yourself returning to China?
Not now. I can't go back to China, but God can send angels to China to work. I think someday God will send me back to China. I've never been this optimistic in my life ever.
Related Elsewhere:
Read our accompanying book review of Unnatural Selection.
Christianity Today coverage of life ethics and abortion in China includes:
VP Joe Biden Stirs Debate on China's One-Child Policy | Spokeswoman says he was arguing against it. (Politics blog, Aug. 24, 2011)
The Lost Girls of China and India | Why so many baby girls are being killed in the world's two largest countries (Her.meneutics, June 29, 2011)
China's Own Marriage Crisis | Gender imbalance due to sex-specific abortions signals imminent crisis in the Chinese family (Her.meneutics, January 19, 2010)
A Christian Response to Overpopulation | We can continue to affirm life while acknowledging that unrestricted population growth can put women and children at risk. (Amy Julia Becker, May 25, 2011)
China Eases One-Child Policy in Shanghai | Seeking to offset Shanghai's aging population, officials are encouraging couples to have two children. (Her.meneutics, July 29, 2009)
China's Abortion Battle | China's population control leader wants jail for gender abortions (Weblog, July 13, 2006)
Did Pat Robertson Just Defend China's One-Child Policy? | Broadcaster's comments spell the demise of the Christian Coalition, says former senior staffer. Other Christians are furious. (Weblog, Apr. 2001)
Have something to add about this? See something we missed? Share your feedback here.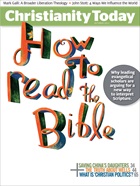 This article is from the October 2011 issue.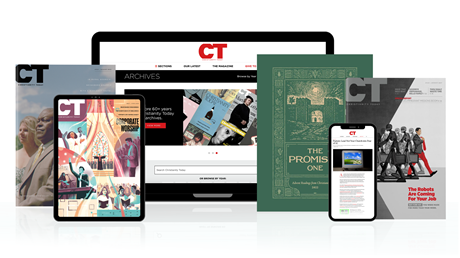 Annual & Monthly subscriptions available.
Print & Digital Issues of CT magazine
Complete access to every article on ChristianityToday.com
Unlimited access to 65+ years of CT's online archives
Member-only special issues
Subscribe
Interview: Chai Ling on Saving China's Daughters
Interview: Chai Ling on Saving China's Daughters