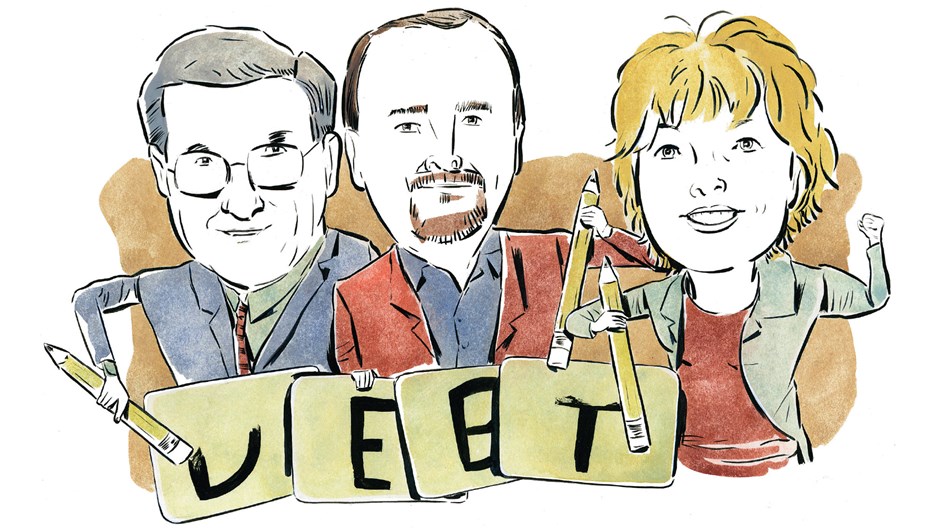 Image: Illustration by Amanda Duffy
It's a Lack of Faith
Ron Blue has written 15 books on personal finance and is president of Kingdom Advisors, which advises Christian financial professionals (MasterYourMoney.com).
The Bible offers many warnings about debt, but it never says that borrowing money violates God's commandments. It may, however, be unwise to do so.
Carrying credit card debt violates two biblical principles. First, debt presumes upon the future (James 4:13-15). When we use credit card debt, we assume money will be available to pay off the debt in the future.
Second, using credit card debt may deny God an opportunity to provide. Isaiah 55:8-9 says God's ways are not our ways, that his plans are higher than ours. When we use credit card debt as a quick solution, we effectively deny ourselves the opportunity to let God meet our needs.
In addition, credit card debt is very expensive. Unpaid balances on credit cards can carry monthly interest rates upwards of 25 percent. The cost to carry an unpaid balance from month to month means that you are paying a monthly premium on that balance. If you have a $2,000 outstanding balance on a credit card, and you pay only the monthly minimum, it will take you 32 years to pay off that $2,000. You will have paid the enormous sum of $10,000 to buy something that cost $2,000.
Financial choices and predicaments are always symptomatic of other issues. Some of the more common issues that lead to credit card debt include a lack of contentment, a lack of self-discipline, the search for security, and the search for significance.
The bottom line is that we should avoid putting a lender in the place of God by depending on them to meet our needs, and we should not play God in our own lives by deciding that the only way to meet our needs is to borrow.
God wants us to be obedient to his commands, but he also wants us to be wise in how we live. Ephesians 5:15-16 (NASB) says, "Therefore be careful how you walk, not as unwise men but as wise, making the most of your time, because the days are evil." When we make unwise choices, such as accumulating credit card debt, we must live with the consequences. However, we can also trust that God will work out his good purposes as we walk through the tough disciplines of living within our means and paying off the debt we have accrued (Rom. 8:28).
It's Dangerous
John G. Stackhouse Jr. is Sangwoo Youtong Chee Professor of Theology and Culture at Regent College in Vancouver.
Although credit can be a useful tool, accruing credit card debt is dangerous.
God called human beings to cultivate the world (Gen. 1). We are to take what is already "very good"—even if now fallen—and make it better. Doing that as well as we can means making use of resources in the best ways we can. One of those resources in a modern economy is credit.
Credit lets people escape from poverty. Microfinance loans to people in developing countries have been popular among Christian charities for some time, and we can only hope that they increase.
Credit lets people enjoy a home decades before they could save up the money to pay for it outright—and that's why few critics of credit card debt ever criticize mortgages. It can also fund education. To offer blanket criticism of debt as immoral is to rule out all of these manifestly good uses of credit.
But doesn't the Bible say lots of negative things about debt? Sure it does. In the subsistence economies of the Bible, margins of profit were small, and the opportunities to make a lot of money fast were few. One bad crop, and you would be wiped out. One merchant caravan doesn't return, and your business would disappear. Then you'd be liable to indentured servitude for a long time.
It is all the more dangerous to incur debt in a society with no welfare structures, no bankruptcy protection, and no large-scale systems of justice to regulate the wealthy and manage the economy even a little. Debt means you are under the authority of someone in particular, and if that someone is sufficiently powerful and ruthless, you are in grave danger indeed.
The Bible gives, as always, good advice. And the Bible must be interpreted contextually. In the economic contexts in which the Bible was written, debt was dangerous and best avoided entirely. But in our economic situation in North America, debt can improve the quality of life for oneself and for others if managed well. In developing countries, prudent use of credit can make the difference between literal life and death, and between liberty and slavery.
Yet biblical teaching not only addresses what is right and wrong, but what is wise and what is foolish, and what is prudent and what is risky.
Credit card borrowing is among the very worst ways to borrow any significant amount of money. We all know why. It's too easy—just hand over the card. It's too accessible—almost anyone can obtain a card, and most of us can get quite a few. It's too extortionate—interest rates are shockingly high relative to almost any other kind of loan. That's why they print them in the tiniest possible fonts.
So I have a mortgage. I have had educational loans, and my sons have them now. I have made use of car payment plans. And I have a line of credit.
But I never, ever incur credit card debt. I pay off my cards every month, so the companies make not a dime off me in interest.
While debt isn't necessarily immoral, credit card borrowing is dangerous—for everyone.
It's Potentially Immoral
Mary Hunt, author of several books on financial responsibility, founded Debt-Proof Living, a website on escaping debt (DebtProofLiving.com).
The Bible speaks at great length to the fact that as believers, we are stewards—financial caretakers. None of it belongs to us. But God wants to develop us into savvy stewards. Jesus says, "Whoever can be trusted with very little can also be trusted with much, and whoever is dishonest with very little will also be dishonest with much" (Luke 16:10). The parable of the talents (Matt. 25:14-30) tells how God entrusts each of us with different financial assets, gifts, opportunities, and industriousness. We will be held accountable for how we've invested those in this life.
That doesn't necessarily mean never accruing debt. If that were true, what would we do with Scriptures that suggest that lending is a part of daily life (Ps. 112:5; Luke 6:34-35; Ps. 37:21)? Being able to lend money to others is seen as a blessing (Deut. 28:12). If lending is permissible, borrowing must be as well.
The Bible also warns us to get out as soon as possible, because debt puts us in bondage (Prov. 22:7). Debt, if any, should be paid off as soon as possible because "the wicked borrow and do not pay" (Ps. 37:21).
So while the Bible does not forbid debt, its emphasis on stewardship suggests some rather strict guidelines:
1. The borrower should have resources readily available to repay the debt. With a mortgage, the collateral held by the lender (the property) secures repayment of the loan. But credit card debt is unsecured. Here is the test: If you do not have enough money to pay your entire credit card bill in a single month, you've violated this guideline. You've allowed yourself to slip into the lender's bondage.
2. The cost of the debt should be reasonable. The average credit card interest rate is currently 16.82 percent (IndexCreditCards.com), a rate that could hardly be considered reasonable. Paying the balance in full during the grace period precludes paying any interest, while offering the financially mature person financial flexibility and opportunities.
3. Borrowers should pay off debt as soon as possible. It is difficult to fit long-term credit card debt within this guideline.
Carrying credit card debt within the guidelines is, at best, difficult, but the test is simple: Am I able to pay the entire balance in full in a single month? If the answer is no, you need to put that card far, far away until the day you've reached a level of financial stability that allows you to operate within biblical guidelines. Otherwise, I believe your debt will become immoral.
Related Elsewhere:
Previous articles related to money & business include:
It Takes More Than a Recession to End Consumption | Though it's no longer conspicuous, 'feel-good' buying lives on in the U.S. (February 12, 2009)
The Debt Slayers | There's a reason there are more Christian financial advisers than ever. (May 1, 2006)
Forgive Us Our Debts| Rich Christians in an age of easy credit (June 16, 2000)
Previous Village Green sections have discussed future Christian films , illegal immigrants in the church, whether to give to street people, the best Christmas stories, laws that ban Islamic veils, the Tea Party, Afghanistan, Bible smuggling, creation care, intelligent design, preaching, immigration, Lent, premarital abstinence, aid to foreign nations, technology, and abortion.
Have something to add about this? See something we missed? Share your feedback here.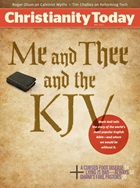 This article is from the May 2011 issue.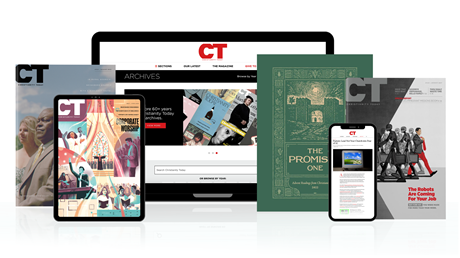 Annual & Monthly subscriptions available.
Print & Digital Issues of CT magazine
Complete access to every article on ChristianityToday.com
Unlimited access to 65+ years of CT's online archives
Member-only special issues
Subscribe
Read These Next
Trending

American Christians Should Stand with Israel under Attack

While we pray for peace, we need moral clarity about this war.

From the Magazine

The Unusual Epistle that Helps Me Counsel on Sexuality

Jude has strong words for immorality in the church. Yet he advocates for mercy for those who doubt.

Editor's Pick

Don't Miss These African Christmas Hits

Jam out this season to highlife, Afrobeats, jazz, a cappella, R & B, rap, dance, and hip-hop artists from Nigeria, South Africa, and more.
What's Wrong with Credit Card Debt?
What's Wrong with Credit Card Debt?