What's the biggest change needed in how charities and federal agencies deliver aid to developing nations? Brian Fikkert, co-author of When Helping Hurts, David Beckmann, president of Bread for the World, and Dale Hanson Bourke, author of The Skeptic's Guide to Global Poverty, suggest the best way to help.
Help That Makes a Difference: Change our Worldview
The goal is not to turn Kampala into Chicago. The goal is for both Kampala and Chicago to look more like the New Jerusalem.
Brian Fikkert, co-author of When Helping Hurts
"We were happy in our village before you folks told us we were poor. We didn't have many things, but happiness doesn't come just from having more material things. What makes you think we want to become just like you?"
The audience, a group of American donors and development leaders, looked bewildered as Emily, a community development worker from Liberia, took her seat. Finally, one of the U.S. donors spoke up. "Yes, of course we share your goals, Emily. That's why we keep on bringing you more capital and technology." Emily listened helplessly, realizing that her message had fallen on deaf ears—again.
Americans are the richest people ever to walk the face of the earth, and we coexist with 2.6 billion people living on less than $2 per day. The situation is simply immoral. We must do more, but we must do it differently.
For the past 60 years, the majority of American assistance has flowed out of a materialistic worldview, which assumes that wealth is produced by material things, namely capital and technology. In this view, America is "developed." We have arrived, and they have not. The assumption is that if we provide them with more capital and technology, they will be able to be just like the U.S.—a country where families and communities are disintegrating, where addictions are on the rise, where mental and emotional illnesses are exploding, and where rampant consumerism is bankrupting all of us.
The need for more capital and better technology persists. People really do need improved access to clean water, better health care, decent education, and a living wage. But they, and we, need something far more profound. Whether we realize it or not, we all are longing for an intimate relationship with God, for a sense of dignity, for community and belonging, and for the ability to use our gifts and abilities to develop creation. The goal is not to turn Kampala into Chicago. The goal is for both Kampala and Chicago to look more like the New Jerusalem.
The practical implications for providing aid are enormous: Spend more resources on supporting people-empowering processes and less on bricks and mortar; help people to steward the gifts and resources they already have; include the materially poor as full participants in selecting, designing, implementing, and evaluating any intervention; build the capacity of indigenous churches and Christian organizations to work in highly relational, gospel-focused ways; promote the use of spiritual tools—prayer, meditation, fellowship, and Bible study—in addition to material tools in all poverty-alleviation efforts; and embrace that both they and we are fundamentally broken and in need of the healing that only Jesus Christ can bring. We are all developing nations.
Focus on the Farmers
Farms and farmers feed the world.
David Beckmann, president of Bread for the World
The united states is generous in giving people emergency food aid, but stingy when it comes to supporting people in poor countries to grow their own food. Only three cents out of every aid dollar are aimed at developing agriculture and helping poor farmers around the world.We should increase our support for farmers in the developing world.
When Christians pray, "Give us this day our daily bread," we aren't just asking God for a free meal. We are also praying for the dignity of being able to earn a living and the security of feeding ourselves and our families.
The opportunity to earn a livelihood gives people a future—and a hope. Just ask Ventorina Odun, a Ugandan farmer. A partnership between Uganda's government and the International Fund for Agricultural Development, which the U.S. supports, enabled her to earn more money by growing sunflower and palm seeds to produce cooking oil.
In addition to agriculture training, the project provided Odun with credit so she could invest in tools. It built a road to her remote community so that her cooking oil could be shipped to market. With hard work, Odun used the profits from a single year's sunflower seed crop to diversify her farm's products, and saved enough money to send her children to school. That is the kind of success that support for farmers can bring.
This year, the ministers of agriculture from the world's eight richest countries convened for the first time ever. To avert a permanent food shortage, they said, worldwide agricultural production must double by 2050. The UN Food and Agriculture Organization recently reported that currently, more than 1 billion people are chronically hungry.
The world has the knowledge and the resources to increase food production. But who produces food, and where, is as important as how much. Farms and farmers feed the world. But too often, it's farmers who have the most trouble feeding themselves and their families. Of the world's people who are chronically hungry, 75 percent live in rural areas and depend on agriculture for their livelihood. Increasing food production in the regions of greatest need, particularly Africa and Asia, can generate income to stimulate local economies.
The tide is turning. This summer G8 leaders agreed to contribute $20 billion over three years to combat global hunger. President Obama requested $1.4 billion in next year's budget to boost agriculture in developing countries. Congress should approve the funding request and work to modernize the overall system of foreign assistance so that effective help gets to the people who need it most.
Donating emergency food aid may help a starving family survive for a day. But helping small farmers in poor countries produce more food can enable entire villages to thrive and give millions the dignity of earning their daily bread.
Listen to Recipients
Many international development organizations, wanting to please Western donors, are too driven by expansion.
Dale Hanson Bourke, author of The Skeptic's Guide to Global Poverty
When my husband and I were first married, he would spend Saturday mornings washing our cars. A clean car is important to him, so he lovingly and diligently took on washing my car. I don't really notice if my car is clean, so I viewed the car washing more as a waste of time than a gift. Eventually we learned a basic principle of marriage: Don't assume you know what the other person wants. Ask.
Without oversimplifying, there's quite a bit of car washing going on in international development. We act out of good intentions, believing that others will want what we want. Sometimes they do. But often their desires are different from what Americans are giving. Effective development really is like a good marriage: a give-and-take relationship that requires time and improves with good listening skills.
The best international aid organizations spend much time listening, employing nationals with local understanding, and then learning from their mistakes. They view the relationship between donors and recipients as a two-way street. Both sides give, both sides receive.
It all sounds lovely, but how does it actually work? My belief is that many international development organizations, wanting to please Western donors, are too driven by expansion and spend too little time listening to recipients. As a result, they work in too many places on too many types of projects. They measure progress in American terms: bigger budgets, more countries, additional specialties. Even more challenging is the need to produce results on an American timetable when many cultures value the time spent in discussion, collaboration, and compromise before work begins.
The best groups concentrate on doing one type of work very well. They hire people who are experts in their field, and evaluate rigorously to determine how much the work benefits the recipients. Others concentrate in a few geographic areas, building infrastructure, developing national leadership, and working within cultural norms. They continue to learn, and they don't spread themselves thin. They are committed for the long haul.
In tough economic times, resisting the offer of a donation to expand the work can be difficult. But board members and leaders should keep asking, "How can we do what's important and do it better?"—not the more seductive, "How can we grow, expand, and increase?" Effectiveness metrics should be audited as independently as possible to provide meaningful feedback, and leaders should be evaluated less on dollars raised and more on lives changed.
Says Michael Nyenhuis, president of MAP International: "Too often we think of our role primarily as listening to donors, then talking to those we serve in the field to educate them. We ought to spend as much time listening to those in the communities where we work, and then educate donors about the realities on the ground."
Related Elsewhere:
Brian Fikkert is co-author of When Helping Hurts, is director of the Chalmers Center for Economic Development at Covenant College. David Beckmann is president of Bread for the World, a Christian voice urging decision makers to end hunger at home and abroad. Dale Hanson Bourke, author of The Skeptic's Guide to Global Poverty, is president of the Center for Infectious Disease Research in Zambia.
Previous Village Green sections have discussed technology and abortion.
Have something to add about this? See something we missed? Share your feedback here.
Our digital archives are a work in progress. Let us know if corrections need to be made.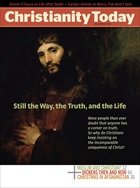 This article is from the December 2009 issue.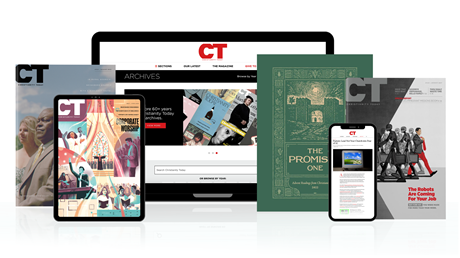 Annual & Monthly subscriptions available.
Print & Digital Issues of CT magazine
Complete access to every article on ChristianityToday.com
Unlimited access to 65+ years of CT's online archives
Member-only special issues
Subscribe
Help That Makes a Difference
Help That Makes a Difference