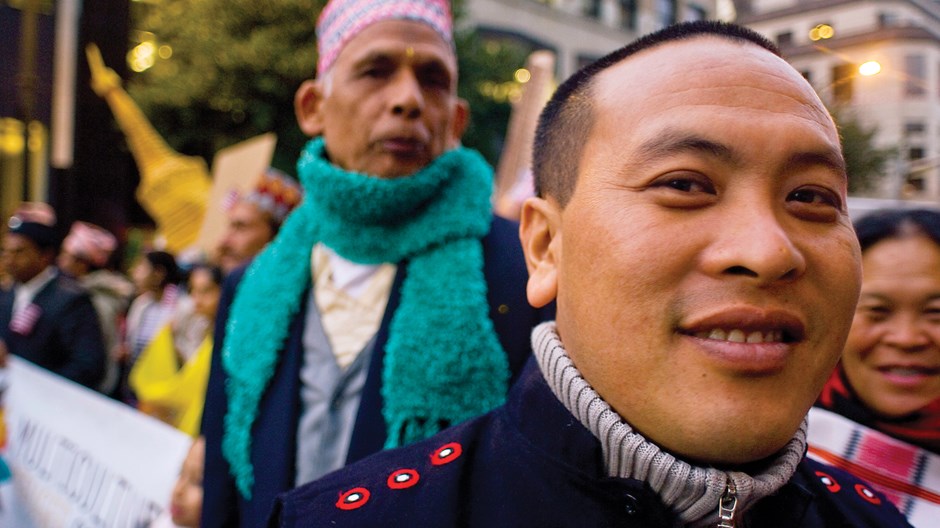 Image: Kevin Vandivier / Genesis
On a hot summer sunday morning, 30 people gather in a small apartment in Austin, Texas. Primarily refugees from Bhutan and Nepal, they range in age from 3 to 106. Some arrived in the U.S. 10 days ago. All leave their shoes in a pile by the door. They begin by singing an enthusiastic chorus of Kati Mahan—"How Great Thou Art," in Nepalese—from a handwritten folder of songs.
Their host, Bhim Monger, delivers a sermon, alternating between English and Nepalese. Monger, who has gone by "John" since becoming a Christian 18 years ago, tells his living room congregation that they are now free from oppression, free to live openly in Christ.
Monger and his congregation represent a global movement initiated by the United Nations High Commissioner for Refugees (UNHCR) to resettle more than 100,000 Bhutanese expatriates who have lived in camps in Nepal since the 1990s. Some 60,000 of them will end up in the U.S. over a five-year period ending in 2012. The U.S. Office of Immigration Statistics records the arrival of 13,452 Bhutanese refugees in 2009, a 153 percent increase from 5,320 in 2008. Nearly 200 of them have landed in Austin and the surrounding Travis County; Monger says about nine Bhutanese families live in his apartment complex.
Mountainous Bhutan, a small country located between China and India, maintains a strict "one nation and one people" policy regarding ethnicity and the official Buddhist religion. According to the U.S. State Department, no refugees have been permitted to return to Bhutan, despite at least 15 negotiation attempts between Nepal and Bhutan. Refugees who have re-entered Bhutan to demonstrate for the right to return have been arrested, reports UNHCR. Bhutan's government, a democratic monarchy, calls the exodus voluntary and maintains that the refugees are non-nationals with no guaranteed right to return.
Leaders in the refugee community—including Monger—are critical players in resettlement success, according to World Relief, a Christian agency that specializes in helping refugees. Its Fort Worth office has seen some ethnic churches begin as refugee gatherings. When established local churches partner with these groups, immediate needs are met and the refugee community builds self-sufficiency. "As refugees exit [resettlement] programs, a community of support has already been developed for long-term adaptation," says World Relief Field Director Dale Williams.
Power Inside the Jungle
"Jesus was a very strange name for me in 1992," Monger says. Then 17 and living in Bhutan, Monger noticed a younger boy who always smiled—unusual during a year when citizens' violent demands for democracy were met with violence by the monarchy. "I was always expecting that one day I would die, because the army may come," Monger says. The boy, a Christian, gave him a booklet called "The Wonderful Love of Jesus Christ" and invited Monger to a church in the jungle. "There was no church building," says Monger, "but there was power inside that jungle." That's where Monger came to Christ.
His conversion helped with his fear of death and made him a fearless if brash spokesman for his new faith, but also separated him from his Buddhist family. At a Christmas celebration, the Bhutanese police arrested Monger and other believers, giving them a choice between renouncing Christ or death. Monger fled to Nepal, where he began evangelizing in refugee camps, for which he says he was arrested. He then spent 15 months in a Nepalese prison, where he says he was often beaten for expressing his faith.
In 1996, religious freedom ministry Voice of the Martyrs and others intervened by drawing attention to Monger and other Christians trapped in Nepalese prisons, resulting in his release. Monger moved to Nagaland—India's only predominantly Christian state—and attended Kohima Bible College, where he met Tia, whom he married in 2004. They returned to Nepal and, in 2005, founded Restoration Ministries, which focused on Bible training, discipleship, and church planting.
Four years later, at midnight on September 9, 2009, Monger, Tia, and their son stepped off a plane in Austin. They had no food or furniture in their new apartment. But it was a new beginning.
A Growing Church
Monger greets new refugees in their own language and finds a way to make them comfortable, sharing his testimony along the way. Nate Kreutter of the Multicultural Refugee Coalition (MRC), an Austin-based nonprofit, says Monger is "probably serving a couple hundred refugees" in his community. Sunday services have long since outgrown Monger's apartment; his congregation, now with some 80 members, currently uses the facilities at Austin's Cornerstone Church.
One member, Manisha Rai, arrived in Austin with her family of eight in early 2010. At one Sunday service, she wore a Hannah Montana T-shirt that seemed better suited to someone half her age, but her greetings were warm and unselfconscious. She was in constant motion during the service to provide water, distribute songbooks, organize children, or help someone locate a passage in a borrowed Bible.
"I am so excited to help Pastor John," says Rai, who has known Monger since 2003. "Even though I was a Christian, I did not know the Word of God. He taught me how God works in the lives of human beings."
Monger greets new refugees in their own language and finds a way to make them comfortable, sharing his testimony along the way.
After church, Rai and Monger often drive others to buy food and household items, but money is tight. "[Refugees] get 5Ð6 months of [government] funding and if they don't find a job, things start getting really dicey," says Kreutter. Monger drives and speaks English, but many refugees struggle with both the language barrier and transportation.
Additionally, many stores do not accept refugees' food stamps. And negotiating health care is difficult; government agencies apply for refugees' initial Medicare coverage, which usually runs out after about eight months. (For Tia's recent pregnancy, the Mongers turned to MRC to find a doctor.)
Churches in the Austin area, including the nondenominational Gateway Church where Kreutter is a team leader, have contributed Nepalese-language Bibles, clothes, gift cards, and furniture to Monger's congregation. After hearing Monger's testimony, individuals have provided used computers (valuable for contacting family back home) and a used van.
Students from the University of Texas at Austin transport refugees from across town to Monger's apartment on Sunday and practice English with some of the refugees. Monger is helping two students with an interest in Bhutan to plan a missions trip.
"He blesses and ministers to us a lot more than we do to him," says senior Lauren Manson. "The refugees don't have the mindset that they are victims or the needy ones."
Still, their needs are plenty. The Texas heat is an adjustment for many Bhutanese, yet some don't use their air conditioning because they can't afford it. John works part-time as an interpreter, and Tia works at a local hospital, which requires her to miss Sunday mornings. But the Mongers are known for their generosity—he gives away many of his belongings—and for cultivating a spirit of giving. He prepares a meal mixing Bhutanese and Indian cuisine for everyone at Sunday worship.
Reaching the Nations
Refugees can apply for a green card after living in the U.S. for one year, and for citizenship after five. Monger says that once he becomes a citizen, he hopes to "travel to the nations," including Bhutan, where he wants to convince his father to become a Christian.
Monger's ministry is already reaching the nations by reaching the various ethnic groups in his apartment complex. Despite past persecution from Hindus, the Mongers reach out to local Hindus, as well as to Muslims and people of other faiths. Occasionally, someone—typically a Hindu—will tell him to stop preaching, claiming it's against the law to proselytize. Area Hindus have gone so far as to try to keep new Christians from leaving their apartments to be baptized.
Chris Merrell, pastor of global outreach at Austin's Hill Country Bible Church Northwest, describes Monger's evangelism style as bold and blunt: "In his own culture, he knows how to speak to them and what their needs are on a totally different level than what any of us could. His lead-in is generally something like, 'Your name is not written in the Lamb's Book of Life. You're not alive.' He'll just start a conversation with that, and it's pretty fascinating to watch."
Refugees keep arriving, and many of them soon make their way into Monger's circle and his Sunday morning services, where the pastor says there's no particular structure except for one thing: He always ends with a call to the Father's house, a welcome invitation for any refugee.
Alicia Cohn is a freelance writer and a former intern at Christianity Today magazine.
Related Elsewhere:
Previous articles on refugee ministry from Christianity Today include:
The Refugee Pastor That Could | As a teen growing up in Tennessee, Chansamone Saiyasak vowed to return to Thailand. And he did—with remarkable results. (September 1, 2010)
Recession Hits Refugees | Nationwide job shortage pushes limits of resettlement system. (June 18, 2009)
The Town that Loves Refugees | Christians in Utica, New York are resettling the world one displaced soul at a time. (February 15, 2007)
Have something to add about this? See something we missed? Share your feedback here.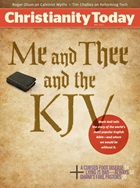 This article is from the May 2011 issue.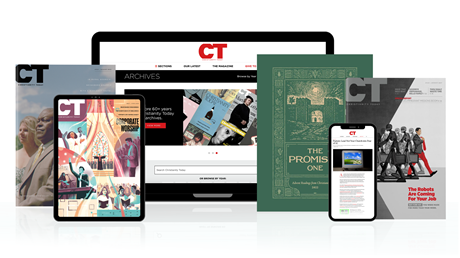 Subscribe to Christianity Today and get access to this article plus 65+ years of archives.
Home delivery of CT magazine
Complete access to articles on ChristianityToday.com
Over 120 years of magazine archives plus full access to all of CT's online archives
Subscribe Now
Migrating Ministry
Migrating Ministry