true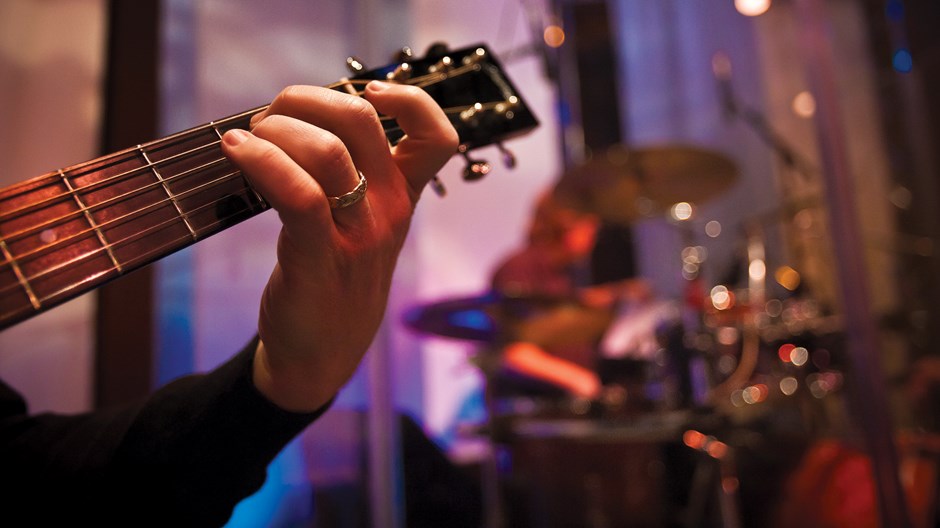 Image: Gregschneider.com
In the March issue of Christianity Today, we devoted a number of articles to worship music. The passionate and diverse response of readers was not unexpected! We promised more reflection on this theme, and on worship in general. In this issue, we offer two more pieces. The second piece (which will be posted on Friday), written by a professor well grounded in ancient church history, asks fundamental questions about the nature of some forms of contemporary worship. The first piece, written by a contemporary composer, discusses the strengths and limitations of what we today call contemporary worship music.— The Editors
Before earning a doctorate in music composition and becoming a university music professor, I spent many years playing keyboards and singing in CCM and praise and worship bands, and before that, in nightclub and party bands. I worked as a paid minister of music in two churches in greater Los Angeles, and I also composed a number of published songs, one of which was included on a Billboard No. 1 album and Record of the Year. I mention all this to show that I have some working knowledge of contemporary music. I'm an insider who appreciates the genre, while not unaware of its limitations.
To understand what contemporary Christian music is, we need to look at just the music—not the lyrics—through a microscope. Although most people call it CCM or "worship music" or just "worship," it is first and foremost a subgenre of the American popular music that emerged in the mid-1960s and has been pervasive in society ever since. (For the sake of clarity, most musicians don't refer to blues, ragtime, jazz, pure country, swing, gospel, and other earlier popular styles as "pop," although they admire the music and at times draw heavily upon it.) This relatively recent pop music, with its almost infinite branches, includes soft rock, hard rock, country crossover, folk rock, punk rock, alternative, adult contemporary, rhythm and blues, hip-hop, and so forth. It has always been a model for CCM, and a few creative CCM artists have been musical innovators in their own right.
Nearly every pop and CCM song displays three musical traits that do not occur in hymns, traditional choral and organ pieces, or classical symphonic music. These are:
1. Consistent syncopation. This refers to an off-beat "kick" or accent to at least one beat in virtually every bar of the music, and often a complex of these rhythms. Such syncopation originated in African music and was brought to the U.S. from the 17th to the 19th century. Syncopation does not occur consistently in the classical music of Europe, primarily because that continent did not enslave large numbers of Africans.
2. A drum set percussionist playing a constant "rock" beat. This includes placing accents on the second and fourth beats of a measure in 4/4 time, which is itself another subtle syncopation.
3. A pleasing middle-ground vocal style that is neither rankly amateurish nor operatic. Additional musical traits that are common, although not found in every song, include a chord palette with occasional "modal" chords (unusual chromatic chords that originated in British and Appalachian folk music), a guitar playing supporting chords, an electric bass playing in a complementary fashion to the drummer, and improvised instrumental solos and fill-in patterns.
Again, it is astonishing that none of these musical traits are found consistently in traditional church or symphonic music. The only exception would be certain types of modality that occur in 20th-century British classical pieces. In other words, even if I were to play "A Mighty Fortress Is Our God" followed by "Here I Am to Worship" on the same keyboard and with the same vocalist, I would be performing in two musical languages.
CCM is therefore not merely a stylistic development of church music from the past, like the change in art styles from the Renaissance to the Baroque. It is instead a radical departure from the past, and might be compared to the difference between a cathedral and a skyscraper. Both buildings shelter their occupants from the elements, and both may be identical in height and square footage—but they are made of very different materials.
Emotional Richness
Several arguments have justified the inclusion, and even the dominance, of CCM in many churches today. It is identical in style and instrumentation to the popular music that every attendee hears constantly on the radio, in stores, in television ads, and in many films. It also complements the often large collections of recordings that baby boomers and younger consumers have amassed since as far back as the years of the Beach Boys and the Beatles. When CCM is performed live—especially with lighting effects, backdrops, loud amplification, and so forth—it evokes the excitement of the stadium rock concerts that many of us have attended.
The pop style also contains a richness of emotional expression that may explain why it has come to dominate worship when, for example, the big band jazz or swing-era singing of the 1930s and '40s did not. The famous American music composer Aaron Copland, after writing several jazz-influenced pieces during that era, said, "I felt that I had done all I could with the idiom, considering its limited emotional scope …. American music could not possibly be confined to two dominant jazz models: the 'blues' and the snappy number." As a result, the Greatest Generation tended to turn to classical composers for ceremonial, patriotic, and especially worship music. In other words, they danced to Glenn Miller on Saturday night, but on Sunday morning they worshiped to classical choral music, the tribute music of Copland, and traditional hymns and Johann Sebastian Bach-like organ preludes, because this music met their emotional needs better than the era's popular styles.
Contemporary Christian worship songs are ofen beautiful,exciting, and inspirational. But to ignore all other kinds of music does not reflect contemporary life.
On the other hand, boomers and younger listeners who enjoy pop classics may be familiar with sensitive songs like "Abraham, Martin and John," "MacArthur Park," or "Bridge Over Troubled Water." It is hard to imagine any of these as jazz-era hits, yet they all sold millions in the late 1960s. They proved that pop was capable of expressing a range of emotions, and that it could be performed with a full orchestral background. Some would call these songs miniature classics, and the best of them could even be compared with the piano/vocal genre in classical music known as "art song." When CCM albums like Amy Grant's extremely popular Age to Age (which includes an arrangement of a Bach fugue as the introduction to one song) were released in the early 1980s, the subgenre joined the mainstream as a powerful artistic force. Artists were able to speak to an entire generation of Christians in its own language, and in a voice that ranged from a roar to a whisper.
Genres and Genres
If 21st-century American society allowed pop music to completely replace all other styles, we might reasonably conclude that churches would do likewise. After all, if the congregation hears nothing but this music all week long, why should the church provide anything different on weekends—other than, of course, meaningful Christian lyrics?
But the simple truth is that our culture has not eliminated all other styles. The most obvious competitor is film music, which is a compendium of both classical and popular elements displayed on a large canvas. Hans Zimmer and John Williams are names familiar to every churchgoer, and neither is a pop songwriter. While many film scores include instrumental sounds made famous by pop, most soundtracks also include several segments performed by professional orchestras. And while playing pop songs behind the action in a film is common, few acclaimed blockbusters rely exclusively on this technique. There is a depth of emotional expression for which a symphonic score, rather than a pop song, is sometimes needed. Television dramas, documentaries, IMAX films, and even video games also favor this alternative.
Musical theater is also extremely popular, and might be called a hybrid, falling somewhere between popular songs and classical music's "light opera." Productions by composers like Andrew Lloyd Webber—also a household name—sell millions of tickets every year. The vocalists, mostly classically trained, are supported by both a pop band and a small orchestra.
In addition, churchgoers frequently attend local symphonic band, choral, and orchestra concerts and recitals, none of which are usually dominated by pop songs. Much of the music on these programs is classical, and yet audiences continue to enjoy its timeless qualities. Of course, new pieces are included as well, sometimes even written for the occasion. The 2009 inauguration of President Obama, preceded by a prayer from Rick Warren, included an arrangement of a Shaker hymn made famous by Copland and arranged by Williams, and performed by a quartet consisting of cello, violin, clarinet, and piano.
In short, the pop song genre is certainly not the only music that any churchgoer hears, absorbs, or even enjoys between weekend services.
If one looks at the output of a master classical composer, one finds that he almost always wrote in larger and more varied forms in addition to these miniatures. Johannes Brahms, for example, wrote many songs, but he also wrote a number of choral pieces for the church, not to mention four symphonies and many other lengthy pieces. Bach arranged hundreds of hymns—which might be compared with today's CCM songs—but he also wrote choral, keyboard, and orchestral works of varying lengths, many of which were performed in church services.
So, does today's church leadership have a responsibility to edify its congregation by presenting both shorter and longer pieces, in a variety of styles, from different eras and for different combinations of instruments? Isn't this the best way to "equip his people for works of service, so that the body of Christ may be built up" (Eph. 4:12)?
Contemporary Christian worship songs are often beautiful, exciting, and inspirational. But in my opinion, to ignore all other kinds of music does not reflect contemporary life. Such a practice will not only prevent young churchgoers from recognizing and remembering hymns and other sacred music from the past 500 years, it may even produce in them an underdeveloped artistic sense ("Jesus loves little Johnny who plays a guitar, but forget little Billy who plays the trumpet"). This may also make it difficult for young people to enter and function in a culture that still values intellectual achievement and the art of music in all its guises.
Perhaps surprisingly, many worship band leaders with whom I have spoken agree. They see themselves as contributors to an exciting and relatively new art form, but they also respect genuine talent and achievement in many other styles of music created for the glory of God.
Lawrence R. Mumford teaches composition at the Biola University Conservatory of Music in La Mirada, California, and music at Providence Christian College in Pasadena. See LawrenceMumford.com for samples of his compositions.
Related Elsewhere:
For more on Lawrence Mumford and his music, visit his website.
For music news, reviews, and interviews see Christianity Today's music section.
Previous Christianity Today coverage of worship includes:
The End of Worship Wars | But we're still learning from one another. (March 11, 2011)
The Trajectory of Worship | What's really happening when we praise God in song? (March 11, 2011)
Pop Goes the Worship | Religion professor T. David Gordon says Muzak has shaped singing in church. (March 9, 2011)
Whatever Happened to Amazing Grace? | Why John Newton's famous hymn failed to win, place, or show. (March 8, 2011)
Stonewashed Worship | Churches are striving to appear 'authentic'—like the rest of consumer culture. (April 12, 2006)
Have something to add about this? See something we missed? Share your feedback here.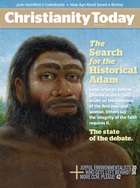 This article is from the June 2011 issue.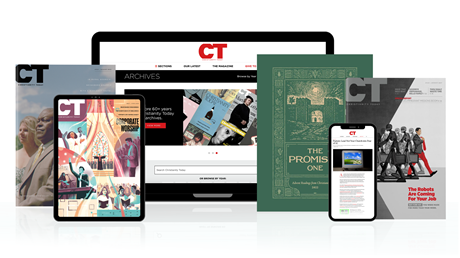 Annual & Monthly subscriptions available.
Print & Digital Issues of CT magazine
Complete access to every article on ChristianityToday.com
Unlimited access to 65+ years of CT's online archives
Member-only special issues
Subscribe
Read These Next
Trending

American Christians Should Stand with Israel under Attack

While we pray for peace, we need moral clarity about this war.

From the Magazine

God's Promises Are Clearest When We Turn Out the Lights

Christians have every reason to reduce light pollution.

Editor's Pick

Don't Miss These African Christmas Hits

Jam out this season to highlife, Afrobeats, jazz, a cappella, R & B, rap, dance, and hip-hop artists from Nigeria, South Africa, and more.
A Variety of Religious Composition
A Variety of Religious Composition