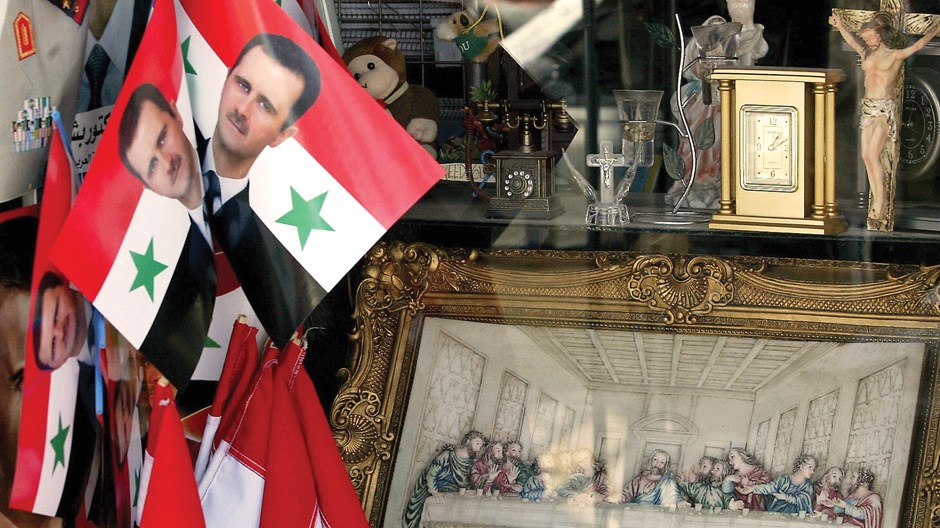 Image: Louai Beshara / AFP / Getty
This spring, many Syrian Christians rejected protestors' demands for embattled president Bashar al-Assad to resign. But Christians did broadly endorse democratic reforms that would bring an end to dictatorship.
"We do not support those who are calling for the fall of the regime, simply because we are [for] the process of reform and changes," said Yohanna Ibrahim, Syrian Orthodox Metropolitan of Aleppo, at a religious summit in France.
In late May, International Christian Concern, an evangelical ministry to the persecuted church, released to Christianity Today an anonymous open letter from a "trusted Syrian source" that explains why many Syrian Christians support Assad's regime. The two-page letter calls for help from the larger Christian community. It says in part:
• "Christian service has flourished remarkably in Syria. We regard Syria as a model Arab country when it comes to freedom of worship."
• Radical Muslim groups are "responsible for the disturbance" in the country. "Christians are the first to be persecuted when we talk about governmental change."
• "We are seeking [Christians'] help to prevent what happened in Iraq and Egypt from happening in Syria. Christian service in Syria is in danger now."
An influential Syrian seminary educator who asked not to be named told CT that Syrian Christians are very aware of what happened to Christians in Iraq, including the estimated 500,000 Christian refugees who fled to Syria during the Iraq war.
"[Syrian Christians] are unwilling to see themselves becoming refugees in Lebanon," said the educator, who is currently in the United States to teach. He told CT that a majority of Syria's 1.4 million Christians want the Assad government to speed up reforms. "In a nutshell, Syrian Christians desire to have both—the regime and the reforms."
Syrian Christians see their nation as a Middle East oasis of religious freedom compared with Iran, Iraq, and Saudi Arabia. Open Doors ranks Syria as 38th on its 2011 list of the world's worst persecutors of Christians. The secular government allows churches to preach, teach, evangelize, publish religious materials, and build sanctuaries. Christians have access to education and employment.
Topple the Regime
Yet Syria has also been long known for supporting international terrorism and brutally repressing internal political opposition. Many experts link Syria to the 2005 political assassination of the prime minister of Lebanon. Syria is a longtime supporter of Hezbollah, the Muslim terrorist group active in Lebanon.
In mid-March, public support for regime change was ignited when a group of schoolboys sprayed graffiti on walls in Dara'a, a dirt-poor town near Syria's southern border with Jordan. Their words in Arabic—"The people want to topple the regime"—echoed other uprisings in the Arab world.
In Tunisia and Egypt, ordinary people witnessed what they had thought was impossible—the toppling of established authoritarian leaders—signaling what has been dubbed the "Arab Spring" or "Arab Awakening."
Police arrested the schoolboys and beat them, triggering public outrage throughout Dara'a's dusty streets and in neighboring communities. President Assad responded by firing the area's governor and security chief, but that did nothing to stop the protests. Huge numbers have turned out in unprecedented street protests in the tightly controlled country. Demanding economic reforms, an end to corruption, and greater political freedom, Syrians expressed rage over the military and security forces' violent response to the actions of protestors. About 1,000 have died.
The Assad regime blamed the unrest on armed thugs and foreign agitators. Syrian Christians blamed violent factions of two banned groups: the Salafi Sunni Islamic sect and the Muslim Brotherhood.
Recently, the United States and the European Union slapped sanctions on Assad and six other top aides for human-rights abuses. The United States has considered Syria the key to resolving the long-simmering Arab-Israeli conflict. This is the first time international leaders have held Assad personally accountable for the actions of his state security forces.
In a major foreign policy address on the Middle East, President Obama also told Assad that he must either lead his country through a democratic transition or "get out of the way." Obama accused the regime of choosing the "path of murder and the mass arrests of its citizens" and praised the Syrian people for their courage amid the bloody crackdown.
Renowned Sorbonne professor Burhan Ghalioun argues that over the years, hundreds of Syrian intellectuals have been forbidden to travel, 150,000 have gone into exile, and 17,000 have either disappeared or been imprisoned for expressing their opinions in Syria.
Getting an accurate picture of what is taking place inside Syria has been nearly impossible. Damascus has banned access to foreign journalists, and many Syrians are frightened to speak over the phone or communicate by e-mail.
A Growing Minority
How are Syria's Christians handling the turmoil? "Naturally minorities, like Christians here, are [insecure] because we become more vulnerable in such times," said "Sami," an evangelical Christian from the Orthodox tradition who asked to remain anonymous.
"What Christians are experiencing is the same as other people. But for some, the priorities are different," he said. "Security becomes paramount."
Syria's ancient Christian community dates to the first century. Paul encountered Christ on the road to Damascus. As chronicled in the Book of Acts, new believers in the ancient Syrian city of Antioch organized the first church outside Jerusalem. Today, Christians make up 6 to 10 percent of the country's 23 million people.
The majority of Syrians are Sunni Muslims. But Assad and others who hold key government and military positions hail from the minority Alawite community, a mystical, syncretistic sect of Shiite Islam.
Assad's father, Hafez al-Assad, ruled Syria for 29 years with an iron grip but gave significant protection to Christians. In some ways, the situation in Syria mirrors that of Iraqi Christians during the reign of deposed leader Saddam Hussein.
Both countries have been secular regimes of different branches of the Arab Ba'ath Socialist Party, which had Christian involvement from its beginning in the 1950s. While the regime has kept a tight lid on Muslim fundamentalists who seek its overthrow, Christians and other religious minorities received relative freedom to practice their faith.
Christianity in Syria is expanding. The nation's population is growing at 2.5 percent per year, while Operation World estimates the Christian population is growing at 5 percent per year.
In the central Syrian village of Qara, Mother Superior Agnès-Mariam of the Cross heads the St. Jacob's monastic community; she has been alarmed by recent events. But she and other local Christian leaders do not blame the government for initiating the violence.
Sister Agnès and others argue that the regime has clamped down not on peaceful protesters but on armed Muslim fundamentalists and foreign instigators who have attacked security forces.
"The Christian community is very concerned about what is happening. The vast majority do not consider it to be the 'Arab Spring,'?" she said. "Although they sound like legitimate protests to give more freedom and democracy, in reality they are a camouflage to bring back fundamentalist groups." (In 1982, the elder Assad massacred members of the Brotherhood and other Sunni Muslims in the western town of Hama, killing an estimated 20,000 people.)
Sister Agnès said many Syrian Christians look aghast at the attacks on their co-religionists in Egypt after its revolution in February, and fear the same is heading their way. "In some cases, protests very quickly took on a confessional overture," Sister Agnès said. "Christians were obliged to join the demonstrations or leave their homes. They also had their lives threatened."
According to reliable reports, during a late-April public protest Muslims in Duma, a suburb of Damascus, allegedly shouted, "Alawites to the grave and Christians to Beirut." Sister Agnès said other witnesses claimed that Sunni Muslims told Christians near the city of Homs, "Be prepared, your turn is coming."
Most Syrian Christians are Orthodox and have established congregations around the world. North America is home to dozens of Antiochian and Syrian Orthodox churches, and their leaders are closely monitoring the situation inside Syria.
The Syrian seminary educator maintains contact with family and friends back home. He is responsible for providing Christian leadership training in the Middle East and Central Europe.
'We want to see the government make good on its promise to make serious reforms and to tackle corruption without delay.'—Syrian church pastor
"In the beginning, I thought it may have been government propaganda about fundamentalist involvement in the protests," he said. "Speaking with those who have witnessed events, I realize that there have been armed, violent demonstrators in addition to peaceful and legitimate protesters in the streets." He said several church leaders inside Syria tell him they see signs of reform and that they "should give it some time to see something in practice."
Gathering Storm
Yet a few other Syrian Christians told CT they question the Assad government's ability to reform. They point to the recent detention of a Christian human-rights attorney as just one example of the government's resistance to change.
Catherine al-Talli, 32, is neither a Muslim fundamentalist nor an armed terrorist. At a security checkpoint on May 13, police forced the defense attorney off a minibus and took her into custody. Although police released her days later, thousands of political prisoners remain in jail, according to New York-based watchdog Human Rights Watch. Talli was involved in the court defense of several political prisoners.
Human Rights Watch accused Syria of waging a "war against ordinary Syrians." It urged the country to stop what it called a "campaign of arrests and intimidation."
Regardless of who is behind the armed attacks, Syrians also question how well the central government can control and discipline its security apparatus. Also in question is the security forces' willingness to provide a truthful account to political leadership of what's taking place on the ground.
The International Crisis Group, based in Brussels, said, "Even at the best of times, large segments of [Syria's] security services have been plagued by sectarianism, corruption, incompetence and a sense of wholesale impunity."
A Syrian pastor who asked to remain anonymous said Christians have largely stayed out of the protests even though a significant number support the demands for reform. "We want to see the government make good on its promise to make serious reforms and to tackle corruption without delay," he said. "Losing time is in no one's favor."
Sami, the Orthodox evangelical believer, characterized the current period as "the gathering of the storm." He said it is premature to talk about removing the Assad government. Meanwhile, Syrian church leaders said they have called on their congregations to fast every week from Wednesday to Saturday.
Many believe the violence in Syria will get much worse before it gets better. In recent days, allegations of state torture have surfaced as police released for burial the battered corpse of a 13-year-old boy arrested in April.
"Only a small portion of the Syrian population has so far broken through the fear barrier," Sami said. Another Syrian man said in a BBC interview that the Assad regime wants "everybody to be afraid… . ?We are being intimidated by our own government."
Dale Gavlak is a journalist based in Amman, Jordan. Timothy C. Morgan is CT's deputy managing editor.
Related Elsewhere:
Earlier Christianity Today articles on Syria include a 2005 essay about the risks of regime change and a look at Rick Warren's 2006 visit to the country.
Have something to add about this? See something we missed? Share your feedback here.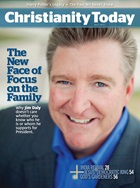 This article is from the July 2011 issue.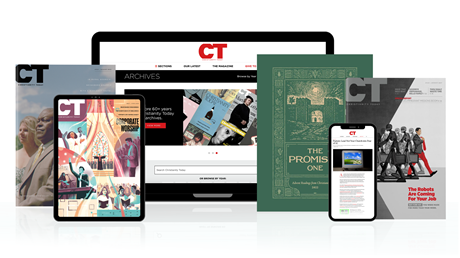 Annual & Monthly subscriptions available.
Print & Digital Issues of CT magazine
Complete access to every article on ChristianityToday.com
Unlimited access to 65+ years of CT's online archives
Member-only special issues
Subscribe
Syria's Christians Back Assad
Syria's Christians Back Assad