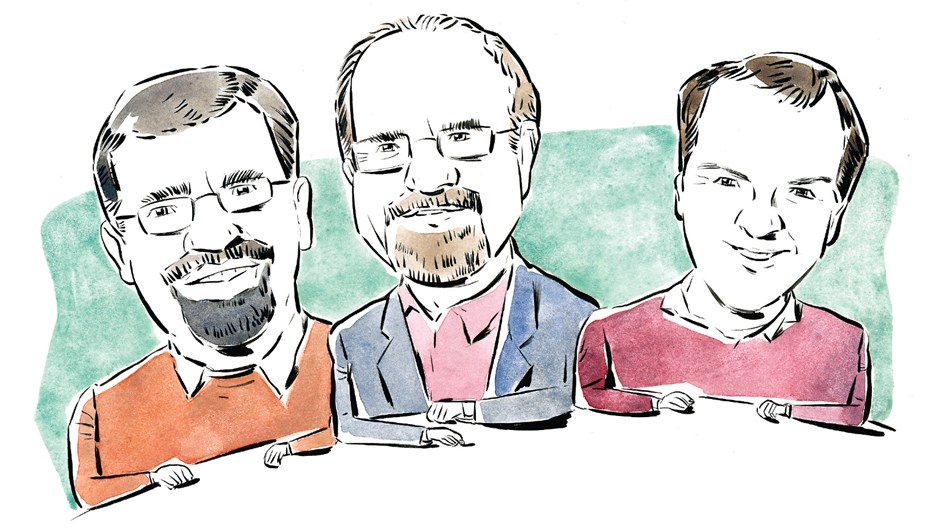 Image: Illustration by Amanda Duffy
Mark DeYmaz, directional leader at Mosaic Church of Central Arkansas, M. Daniel Carroll R. (Rodas), Old Testament professor at Denver Seminary, and Matthew Soerens, the U.S. church training specialist for World Relief, debate what churches should do about illegal immigrants in their midst.
Do Everything Legal
Mark DeYmaz, directional leader at Mosaic Church of Central Arkansas
In the earliest days of Mosaic Church, one of our members was issued a traffic ticket. Later we learned he was undocumented. A year or so after this incident, he received a second citation from local police, who discovered that he'd had a fraudulent driver's license obtained with a fake Social Security number.
In every other way, the individual was a law-abiding member of the community and a follower of Christ. Yet he soon received a letter from the U.S. Bureau of Citizenship and Immigration Services requiring him to leave the country within 30 days. However, he chose to ignore the letter and remain in Little Rock.
When it comes to meeting the spiritual, material, and physical needs of immigrants, there is strong biblical precedent for getting involved (Ex. 22:21; 23:9; Lev. 19:33-34; Deut. 27:19). But New Testament teaching also makes it clear that as followers of Christ, we are to honor the law and respect the rulers of our land (Luke 20:23-25; 1 Pet. 2:13-14). How should we resolve this apparent tension?
Out of concern for this member and what his decision might mean for the church, I met with local immigration officials to discuss the situation. I learned that a church is in no way restricted from ministering to people based on their legal status or expected to know who within the congregation is and is not properly documented.
For instance, there is nothing illegal about giving undocumented immigrants rides to and from church or providing them with benevolent assistance such as food, shelter, and clothing.
In fact, a church may invite undocumented immigrants to serve voluntarily in any capacity within the church. At Mosaic, however, we have decided not to appoint undocumented immigrants to serve as elders, since our board must conduct legal business from time to time. And we do not willfully hire undocumented immigrants. Several times my heart has broken over learning of someone's undocumented status in the hiring process and, consequently, turning away an otherwise qualified candidate.
Scripture requires that Christ followers and therefore churches obey legal authority. However, we have found it possible to walk the fine line between compassion and conformity when it comes to serving the immigrants among us. As Paul found, too, in dealing with Onesimus, we can remain true to both the mission of God and the authority of man. We will continue to do so unless that authority requires us to deny our faith or the core tenets of it.
I wish there were a simple solution to the current immigration problem, that we could somehow wave a magic wand and fix the whole situation. Unfortunately, an immediate solution does not exist. In the meantime, we continue to love and serve everyone we can.
Ask New Questions
M. Daniel Carroll R. (Rodas), distinguished professor of Old Testament at Denver Seminary
The answer to this question depends on whether the church is a majority-culture church or an immigrant church.
There are many thousands of immigrant churches in the United States. For example, the National Hispanic Christian Leadership Conference (NHCLC)—the Hispanic counterpart and working partner of the National Association of Evangelicals—is an umbrella organization for Hispanic congregations. The NHCLC comprises more than 25,000 member churches, many of which have undocumented members. The same could be said, for example, of countless Korean and African churches in the U.S.
I am half-Guatemalan and attend a Hispanic congregation. The ministerial needs within our small church go beyond those of typical majority-culture churches. They include coming alongside families that have had a spouse or parent deported, helping those who cannot find work, and offering guidance to young people trying to find their way through American culture.
A second issue is the connection between local congregations and national leadership. Not a few denominations have launched church-planting initiatives among immigrant populations and are establishing leadership training programs for the new congregations. Many denominational heads have captured the vision to reach out to these newcomers, but now face the challenge of convincing local bodies to join in these efforts. A growing number of majority-culture churches, however, share their facilities with immigrant congregations. They understand that the least they can do is offer space to these brothers and sisters in Christ, regardless of their immigration status. It is also clear that these struggling church bodies are revitalizing denominations and are a key reason that some are maintaining and even growing their membership numbers.
Third, this discussion might be framed with a different question. We live in a highly charged climate where unfortunate rhetoric and political posturing abound, and in which the media reduce a complicated situation to bullet points and routinely misinform the public. What could instead be asked is, What are the biblical teaching and explicitly Christian attitudes that should shape churches' engagement with the strangers in their midst?
The original question can make issues of legality the overriding focus. These issues obviously are important and must be dealt with. But they should not be the starting point of the discussion or the defining dilemma.
An appreciation of the full biblical witness concerning immigration redirects our attention to the complex needs and wonderful potential of these newcomers, made in the image of God and coheirs in the body of Christ. A very different conversation is generated with another set of questions:
Bridge Divisions
Matthew Soerens, the U.S. church training specialist for World Relief
The church's Great Commission is to "make disciples of all nations" (Matt. 28:19), and immigrants—regardless of their legal status—present a mission field at our doorstep. Churches should welcome immigrants, recognizing a divinely appointed mission opportunity.
Welcoming immigrants who are here unlawfully, of course, raises new questions for many churches. First and foremost for many is, Are we breaking the law by helping? In general, the legal answer is no. In most states, it is entirely lawful to preach the gospel to undocumented immigrants as well as compassionately meet their tangible needs. We can minister effectively and still be fully in submission to God-ordained governing authorities.
As laws change, though, Christians in some states may need to wrestle with whether their mandate to love immigrant neighbors requires civil disobedience. For example, under Arizona's tough new immigration law, it is now illegal for a church van to pick up undocumented kids for youth group. Civil disobedience should be a last resort, but there may be instances when "we must obey God rather than human beings" (Acts 5:29).
Another challenging question is how to pastorally guide undocumented immigrants: Does faithful discipleship necessarily require full compliance with the law, which in almost all cases would mean leaving the U.S.? Many immigrant believers—and their pastors—agonize over this question, especially when this could mean leaving behind one's U.S. citizen spouse or children.
Some have decided to return to their country of origin, but others have said that they migrated as a desperate last resort to provide for their families (1 Tim. 5:8). They would rather stay in the U.S. and take their chances with the "sword" that Romans 13:4 tells us the God-ordained government bears.
In a democracy, though, we need not force people into a tragic choice between staying with and providing for their families or following the law. Each Christ follower should advocate for the reform of federal immigration laws so that undocumented immigrants can come forward, admit their offense, pay a fine (this is not, then, amnesty), and earn legal status.
Immigration status for many newcomers often hangs on complex legal questions. Too many innocent individuals get caught in the system. Church leaders should not presume criminality when new immigrants come to church.
We should look at immigrants in our congregations and recognize that, as National Association of Evangelicals president Leith Anderson has said, "They are us." Immigrant congregations are already the source of American evangelicalism's fastest growth.
We ought to strive to bridge any relational divisions and to stand with our brothers and sisters in advocating for changes to a dysfunctional system because, biblically, we are already one body, and "if one part suffers, every part suffers with it" (1 Cor. 12:26).
Related Elsewhere:
Mark DeYmaz is directional leader at Mosaic Church of Central Arkansas and coauthor of Ethnic Blends: Mixing Diversity into Your Local Church. M. Daniel Carroll R. is distinguished professor of Old Testament at Denver Seminary and author of Christians at the Border: Immigration, the Church, and the Bible. Matthew Soerens is the U.S. church training specialist for World Relief, coauthor of Welcoming the Stranger, and a blogger at Undocumentedtv.com.
Previous articles on immigration include:
Reforming Immigration | Samuel Rodriguez, James Hoffmeier, and David Skeel chart the best road to approach 'the stranger.' (March 9, 2010)
Evangelicals Endorse Immigration Reform | The National Association of Evangelicals' board overwhelmingly approved a resolution to seek 'faith and equal treatment' of immigrants. (October 9, 2009)
Article continues below
The Soul of the Border Crisis | Local churches are key in fixing the immigration mess. A Christianity Today editorial (June 8, 2009)
Interview: When the Stranger Knocks | The influx of immigrants to the U.S. means a new mission field for American evangelicals, says World Relief's Jenny Hwang. (May 11, 2009)
What would Jesus do about illegal immigrants and their children? | This issue is not getting any easier for the church. (April 14, 2009)
Previous Village Green sections have discussed whether to give to street people, the best Christmas stories, laws that ban Islamic veils, the Tea Party, Afghanistan, Bible smuggling, creation care, intelligent design, preaching, immigration, Lent, premarital abstinence, aid to foreign nations, technology, and abortion.
Have something to add about this? See something we missed? Share your feedback here.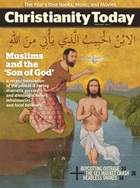 This article is from the February 2011 issue.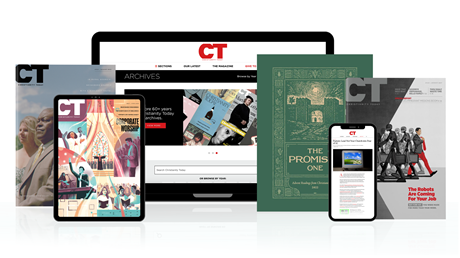 Annual & Monthly subscriptions available.
Print & Digital Issues of CT magazine
Complete access to every article on ChristianityToday.com
Unlimited access to 65+ years of CT's online archives
Member-only special issues
Subscribe
Illegal Immigrants in the Church?
Illegal Immigrants in the Church?