This spring must have felt like Long Lent II for the Catholic Church as it faced waves of new sex abuse claims worldwide and media scrutiny. Unlike many Catholic leaders, Wall Street Journal columnist Peggy Noonan welcomed the scrutiny as one hard step in church reform. A devoted Catholic, Noonan believes the fire of journalistic inquiry revealed the worth of the institution—and its urgent need for change: "[T]he journalistic establishment in the U.S. and Europe has been the best friend of the Catholic Church … The press forced the church to change the old regime and begin to come to terms with the abusers. The church shouldn't be saying j'accuse but thank you."
That thank you may be a while coming. No one, persons or institutions, likes public criticism, and many Catholic leaders naturally circled the wagons during the recent media blitz. They rightly noted many journalists' ignorance about church history and teaching and decried sloppy reporting.
"The facts seem to be of little interest to those whose primary concern is to nail down the narrative of global Catholic criminality," charged Catholic public intellectual George Weigel, in response to a New York Times report on a Wisconsin priest accused of abusing some 200 deaf children. "[The media's narrative] … is often less about the protection of the young … than it is about taking the Church down—and, eventually, out, both financially and as a credible voice in the public debate …." In other words, the secular press has no right to wag sanctimonious fingers when they have at times sensationalized horror stories involving children to sell copy. Surely Christians of all streams have at times felt besieged by reporters seemingly bent on elbowing them out of public discourse.
The rub is, many journalists—even secular ones—are bent not on taking down the Christians but on getting the facts right. The Boston Globe's 2002 series on sex abuse in the Archdiocese of Boston is a case par excellence of journalistic integrity in the service of a community. The Pulitzer Prize-winning series is often noted for breaking the dam of global church secrecy and helping the church handle victims and abusers more responsibly. The series led to concrete changes, including a 2004 church-initiated survey of the scope of abuse in the U.S., and tougher measures for handling allegations. It helped clear away the "filth," as Pope Benedict has called abusive priests, and lead to new life.
Quickly responding to the media gives believers more leverage to reshape public opinion and protect the bride of Christ against falsehood.
Churches—indeed, all Christian ministries—can learn from the Catholic Church's overall response to media scrutiny. Instead of resorting to defensiveness (as did one bishop over Easter, dismissing new reports as "petty gossip"), believers might carefully listen to media depictions of the church, and prayerfully sort truth from falsehood. New York Times columnist Ross Douthat wisely noted that writing off all news media as anti-Christian hurts the church when actual bias is at work: "Attacks on the media tend to spur journalists to greater unfairness, whereas acknowledging legitimate critiques gives you more credibility, not less, when it comes time to rebut slanderous charges." Quickly and clearly responding gives believers more leverage to reshape public opinion and protect the bride of Christ against falsehood.
But more than image management is at stake in how Christians respond to media. God, in his zeal for our refinement, can use journalistic truth-telling—even from those who ask "what is truth?"—to sanctify us. Purification rarely feels good, and some critiques are found to be nothing more than hate-filled attacks. But since "there is nothing concealed that will not be disclosed, or hidden that will not be made known" (Luke 12:2), ministries can face journalistic scrutiny confidently, looking for God's judgment and grace in unlikely sources. As Catholic theologian Edward Oakes said in an April homily, "[I]f the Hebrew prophets could see the hand of God at work in the attacks on ancient Israel from the Assyrian empire, then Catholics [and all Christians] ought to be able to espy the workings of divine providence when the media bring to light crimes that should have been made public from the beginning."
Real love for Christ's bride means acknowledging her stained and tattered dress, even in front of those who are bent on publicly shaming her. Real love "does not delight in evil but rejoices with the truth" (1 Cor. 13:6), even if the truth comes wrapped in derision or ignorance. It means living with the Last Day in view, waiting for God bring to light the stains the bride has managed to hide—and to discipline those who unfairly dragged her through the mud.
Related Elsewhere:
In 2002, Christianity Today looked at how the Catholic abuse scandal affects evangelical churches and published editorials on celibacy for priests and sexual crimes in evangelical churches.
Previous CT editorials include:
The End of Religious Freedom? | The nightmare scenarios could very well unfold, but they are not the last word. (April 19, 2010)
210 Million Reasons to Adopt | Haiti's devastating quake reminds us that orphans matter to God. (April 7, 2010)
Box Office Pantheism | Critiques of Avatar's spirituality should be winsome—and prophetic. (March 5, 2010)
Have something to add about this? See something we missed? Share your feedback here.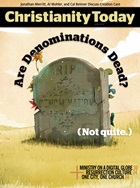 This article is from the June 2010 issue.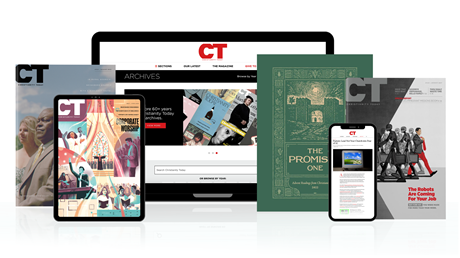 Annual & Monthly subscriptions available.
Print & Digital Issues of CT magazine
Complete access to every article on ChristianityToday.com
Unlimited access to 65+ years of CT's online archives
Member-only special issues
Subscribe
Don't Shoot the Messenger
Don't Shoot the Messenger