Facebook offers users only 100 letters to express what has taken theologians thousands of pages to describe.
San Francisco-based Jesse Rice used to put "follower of Jesus" under "religious views" on his profile. "I didn't want to put 'Christian' because in San Francisco, it meant right-wing gay bashing," he said. "It was another space to categorize or be divisive."
Eventually, the author of The Church of Facebook just decided to leave the category blank.
"People try to get creative or feel the need to be very strong on [their profile], as if this is their chance to hand out a Christian tract," Rice said. "That's taking a marketing approach, and people are very suspicious of marketing Jesus. [Profile messages] are often shallow, divisive, or inadequate for embodying the gospel of Jesus Christ."
Facebook asks users to define their religion with fewer characters than it takes Twitter users (who receive 140 characters) to say what they ate for breakfast. Some Christians identify themselves with their denomination, a Bible verse, or a phrase like "staggered by the grace of Jesus."
Southern Baptist Theological Seminary president Al Mohler identifies himself as "Evangelical Christian/Baptist." Relevant editor Cameron Strang says he's "Christian–Amish." Former coordinator of Emergent Village Tony Jones says he's "emerging." Mars Hill pastor Mark Driscoll? "Religion Sucks," he writes.
Piotr Bobkowski, a doctoral student at the University of North Carolina, studied college-age evangelicals he expected to be particularly open about their faith, but none identified themselves as Christians on Facebook.
"They talked about religion in more implicit terms," said Bobkowski, whose study was published in a Georgetown University journal. "They would talk about Christian groups they were involved in; the Bible would come up among their favorite books — things that weren't as forward as labeling themselves as Christian or evangelical."
Bobkowski also surveyed 500 MySpace users, asking them to identify their religion and comparing their responses with their MySpace pages, where users must choose between 14 options such as Agnostic, Buddhist, Catholic, or Christian-other. He found that 30 percent of survey respondents who said they were Christian did not identify themselves on MySpace as Christians. On the other hand, 20 percent of those who said that they weren't religious identified themselves as Christians on MySpace.
"It's the strange paradox," Bobkowski said. "People don't want to come across as too religious, but they don't want to come across as irreligious. On Facebook, Christians might not identify themselves as 'Christian' but they might put out a mini creed in five words or less."
Facebook did not respond to Christianity Today's request for data or an interview, but a spokeswoman told The Washington Post that "Christian" was the most popular label (statisticians included "Protestant," "Catholic," and "Mormon" under the category). She told the Post that of its 250 million users, 150 million put something in the box, and the second and third-most popular labels after "Christian" were "Islam" and "Atheist." "Jedi" is number 10.
Each spring at Trinity Western University, a Christian university in British Columbia, philosophy professor Robert Doede offers extra credit to his students who abstain from media like Facebook and television. The students then journal about the experience, which Doede says reveals the temptation to manufacture and manage online identities.
"Some students talk about how they didn't write that they were Christians because they thought the stereotypes would limit the kind of marketing of themselves," Doede said. "It might limit the appeal of their profile by identifying too strongly with a socially questionable stigma: religion."
Ron Edmondson, co-pastor of Grace Community Church in Clarksville, Tennessee, use his Facebook status update to mention his church or service times, but he also intentionally adds nonreligious updates. In late November, he wrote, "I need to gain 5 lbs before the Holidays/Not really, but thought it'd be fun to say the opposite. … "
"If I struggle with family stuff or I think life is funny sometimes, people are more likely to come to me when they're going through something rather than seeing some halo around my head," he told CT.
Edmondson puts "Jesus is my Hero" in the religious views category, but he doesn't become a Facebook fan of pages such as "Prayer in School" or post many Bible verses on his page. Instead he "fans" local institutions such as Austin Peay State University and the Clarksville Montgomery County Convention & Visitors Bureau.
"I think people are going at Facebook thinking it's an evangelistic tool," Edmondson said. "That's not the point; the point is social media — building relationships in a community."
John Dyer, web development director at Dallas Theological Seminary, identified himself as a Christian more explicitly until the 2008 election. Now under political views, he puts "Someone will be president." Directly underneath, for religious views he puts "Someone else is king."
"When I listen to people outside the Christian world, evangelical is almost always a political term," Dyer said. "[The Facebook label] seems like the online equivalent of wearing a priest collar. Not always wearing the collar seemed like a good thing to do."
Related Elsewhere:
Jesse Rice's The Church of Facebook is available at ChristianBook.com and other book retailers.
Previous articles on Facebook and culture & technology include:
From the Printing Press to the iPhone | Shane Hipps urges Christians to discern the technology spirits. (May 6, 2009)
An Entertaining Saboteur | Facebook promises to connect us to one another. Is that what you are doing right now? (February 5, 2009)
A Fishy Facebook Friend | Shouldn't the Golden Rule apply in virtual reality? (October 3, 2007)
Have something to add about this? See something we missed? Share your feedback here.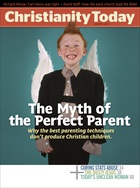 This article is from the January 2010 issue.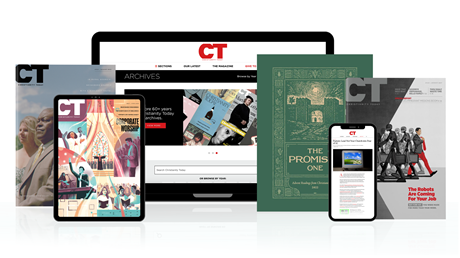 Subscribe to Christianity Today and get access to this article plus 65+ years of archives.
Home delivery of CT magazine
Complete access to articles on ChristianityToday.com
Over 120 years of magazine archives plus full access to all of CT's online archives
Subscribe Now
Religious Self-Profiling
Religious Self-Profiling