Wednesday mornings at 8, 24 women crowd into Leticia's Eatery in Muntinlupa City, a poor Filipino community on the southeast edge of Metropolitan Manila. They sing "Lupang Hinirang" ("Chosen Land"), their national anthem, recite a pledge of commitment, pray, and sing Christian songs. After that, 52-year-old Letty, who owns the eatery along the narrow San Guillermo Street, leads a Bible study.
Finally, the women get down to business. They belong to Fellowship 3 of the Center for Community Transformation (CCT), a community development organization that focuses on fellowship members' spiritual as well as economic needs. Almost exclusively women, CCT business owners earn money selling fish and bananas, trading inexpensive products, operating mobile phone stations, and selling consumer goods door to door. All are facing new struggles to make ends meet: About 35 percent of the Philippines' 97 million people are destitute, living on $1.25 or less a day. The global financial crisis has only compounded their plight, as the national economy is down 30 percent.
Keys to the success of the center's many fellowships, which function like cell groups, are its microloan program and its instruction in Christian living, coupled with teachings on sound business practices. The average CCT loan is $300, enough for one woman to launch or grow a local business. During the business end of the meeting, women solve problems and encourage each other. Each woman harbors high hopes of making a small profit and paying off her loan on time. At the end of each weekly meeting, members sign the general ledger, and a local pastor closes with prayer.
In Fellowship 3, most of the participants come from a Roman Catholic background. A growing number of them have had a born-again experience, revitalizing their faith. But the group does not discriminate and is open to all. "They listen to the Word of God and are refreshed," Letty, a CCT client and fellowship leader, observes. "At first they came to join because of temporal needs. As the fellowship aged, their spirituality matured." The women's lives and families change, too.
Why the poor are still poor
With its motto of "serving God by serving the poor," CCT is highly effective in doing just that: Since 1992, it has partnered with 125,000 individuals in 6,000 fellowship groups. Though it works with international ministries such as Habitat for Humanity and Campus Crusade, CCT is an entirely Filipino venture, funded, staffed, and directed by nationals.
The microfinance movement made global headlines when Muhammad Yunus, founder of Grameen Bank in Bangladesh, was awarded the 2006 Nobel Peace Prize. Worldwide, more than 3,000 organizations now provide small-scale financial services such as loans, savings accounts, and life insurance to about 120 million people.
Ruth Callanta, the founder of CCT, is a pint-sized, motherly dynamo brimming with enthusiasm. Energetic evangelism blended with community development form the core of her ministry model. She knows all the economic buzzwords and can debate economic development methods with scholars, practitioners, and policymakers. But Callanta's own journey of transformation began not in a classroom debate on running a business but in a Nepalese church, where she found herself unable to stop crying in 1988.
Having grown up in a rural Methodist family, Callanta learned Christian values and had committed herself to Christian mission at a young age. Through high school and college, she had volunteered with community organizations that fought poverty. Increasingly, though, she sensed that the church was irrelevant to activism and was drawn into politics. Under the corrupt and repressive regime of Ferdinand Marcos, president of the Philippines from 1965-1986, Callanta was briefly imprisoned. Following the 1986 revolution, Callanta became a university administrator. Later she was hired as one of the top executives of the Philippine Business for Social Progress, a nonprofit that organizes corporations and agencies to work in concert against poverty.
Rising in the ranks of the national organization, Callanta asked herself why self-centeredness and greed so frequently undermined efforts to help the poor. She decided to refocus on teaching the next generation of young professionals how to make a difference. She joined the prestigious Asian Institute of Management, an elite graduate school in Manila linked to Harvard Business School, but found that many of her peers were career-driven and did not share her passions.
Still restless, she became a consultant, crafting development policy through the United Nations Development Program and the U.S. Agency for International Development, among others. Attending a professional conference, she visited the Hindu-majority nation of Nepal. One day, she took a break and found herself inside one of the few Christian churches in the South Asian country.
That's when she burst out weeping. "I saw that people were not thinking about other people," she told Sylvia Palugod, author of Toward the Abundant Life, a book about CCT. "They were just thinking about the advantages they might get personally.
"In the Philippines, we had implemented practically every development intervention that had ever been formulated, adapted, and recycled. Immense resources were being poured into development projects.
"Why are the poor still poor? Why are communities still unchanged? I became convinced that unless people's hearts were changed, there could not be any true transformation. We are too self-centered, too selfish to be able to make a difference in the lives of other people.
"Of course, when I realized that, I also realized that there was only One who could change the hearts of people: the Lord Jesus Christ!"
God's Development Indicators
In the 20 years since that defining moment, Callanta's conviction has not dimmed. But it took more than 10 years for her ministry to fine-tune its model. Not until 2001 did CCT find a way to make faith the center of its mission in a meaningful way.
When Callanta returned from Nepal in 1988, she realized that she was functionally illiterate about the Bible. The following year, she was introduced to Lausanne Covenant theologians Vinay Samuel and Christopher Sugden, who instructed her in biblical basics related to community development. A key insight was that God had promised in Isaiah 65:17-25 to create a new heaven and a new earth, a promise Callanta believes presents a vision of community development as robust as anything the United Nations offers.
Translating these promises into reality, however, has not always proven easy. At first, CCT provided training and consultation for poverty-focused organizations. But Callanta found that leaders wanted more. They needed a model.
The organization then struggled for years to refine its ministry model and strategy. In terms of microloans, CCT was barely able to make a list of organizations worthy of outside support. The basic problem was that CCT's loan repayment rate was awful. (The default rate was 40 percent.)The organization also struggled to integrate a Christian dimension in an effective way.
The Christian component came into focus after Callanta attended a course in evangelism offered by the Haggai Institute, an Atlanta, Georgia-based training agency. The CCT microloan program then got an overhaul with the help of United Nations experts. Today, its loan repayment rate is 98 percent.
While these changes starting taking hold, Bertram Lim, a successful businessman with a strong Christian background, became CCT chairman. He spent two days each week mentoring staff members. Today, CCT has more than 800 full-time staff working all over the Philippines. Much of their work focuses on Mindanao, the second-largest Filipino island, where poverty is particularly pervasive.
Though microloans and savings accounts are the backbone of CCT, its leaders' hearts are for spiritual transformation. Sometimes they hear complaints from borrowers like, "If you were really Christians, you would be more understanding of why I can't repay the loan right now."
But learning to save, plan, and budget are crucial to economic transformation. Loan collection in the context of community and Bible study does not come off as harsh capitalism but as family discipline. Such discipline then carries over into spiritual transformation as well.
CCT staff view microfinance loans as a way to get people into the Bible, which introduces them to the possibility of personal transformation. Protestants and Catholics as well as Muslims and other nonbelievers can participate without discrimination in cct programs—so long as they join in Bible study.
CCT's methods are drawing widespread acclaim. Benjamin K. Homan, president of Food for the Hungry, says, "I love how CCT grasps the reality that spiritual issues are real and formidable when it comes to battling poverty and hunger. That stark recognition helps shape effective strategies that shepherd the hearts of people through, around, and over barriers of the mind and soul."
Trust restored
Cindy Caro's story is typical among CCT participants. Caro was a drug addict when she fell in love with a laborer named Arnaldo. He motivated her to quit drugs, and they had a child together. But Arnaldo's family disapproved of the relationship, and it soon fell apart.
This turn of events stoked Caro's resentment of Arnaldo's family, so much so that one day, Caro set out to murder Arnaldo's sister with a knife. (Arnaldo stopped her.)
CCT founder Ruth Callanta is a pint-sized dynamo brimming with enthusiasm. Evangelism blended with community development form the core of her ministry model.
Struggling with depression, Caro went to a meeting of CCT Fellowship 50 in Santa Rosa, a city south of Manila, only because another friend had dragged her along. Zoraida Factoriza, then the project assistant, spoke about forgiveness through Jesus Christ. Caro was deeply touched and knew she had to forgive Arnaldo's family. She cried out to God for help, and a few weeks later, committed her life to Christ.
Caro also joined Fellowship 50. Her first loan was for $85, which she used to sell hotdogs, sweetened beef and pork, ham, and spiced beef door to door. Her second loan was 50 percent larger. With the third loan, she was able to build a small store two square meters in size and begin selling snacks, beverages, and bath products.
Caro is now the coordinator of Fellowship 50. "God restored my trust in others," she says. "Not all people are judgmental. My fellowship group has become very close to my heart." So has Arnaldo's family. "At night, when I reflect back on my dark years," Caro says, "I can only see God's hand. He really did have a plan for me; I just didn't know it. If it wasn't for God, I should have been dead in the street."
How to be sustainable
CCT now offers a portfolio of services: life insurance, help with government benefit programs, business-startup training, financial aid for education and youth and family programs, and outreach to the homeless.
The organization also sells products such as generic medicine, soap, and drinking water at wholesale prices so its partners can sell them in their retail businesses. Further, CCT offers pastoral care to encourage its participants to worship regularly. Local churches, once leery of combining business with discipleship, are partnering with CCT centers.
Callanta is jubilant about CCT's future. She does not see development as a short-term boost. "No one should graduate from CCT," is how she puts it. "In development, you look at economic progress and ask if it is sustainable. In transformation, you look at individuals and ask whether their lives have changed—and whether that change is sustainable."
At Leticia's Eatery, the answer is obvious.
Tim Stafford is a CT senior writer. Additional reporting in Manila was provided by Mary Anne Barcelona.
Related Elsewhere:
Christianity Today has previous coverage of poverty, including:
Centering on Poverty | A coalition of the Right and Left launches a new project to reduce poverty. (February 17, 2009)
How We Fight Poverty | U.N. Millennium Development Goals are good—as far as they go. (December 5, 2007)
Can We Defeat Poverty? | Unless Africa tames corruption, new aid efforts will fail. (September 26, 2005)
CT also has previous articles about the Philippines, including:
Rickshaw Gospel | A pastor supports his church in the Manila slums. (June 12, 2008)

Did Martin Die Needlessly? | Gracia Burnham believes her husband would be alive today if someone had paid the proper ransom—but mission agencies wonder how many other missionaries would have been kidnapped as a result. (June 1, 2003)
Philippines: Hostage Drama Exposes Christians' Vulnerability | Abductions only part of harassment in Philippines. (December 4, 2000)
Have something to add about this? See something we missed? Share your feedback here.
Our digital archives are a work in progress. Let us know if corrections need to be made.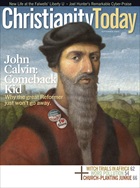 This article is from the September 2009 issue.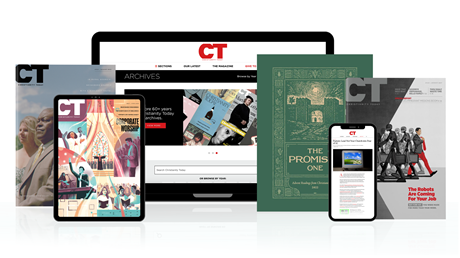 Annual & Monthly subscriptions available.
Print & Digital Issues of CT magazine
Complete access to every article on ChristianityToday.com
Unlimited access to 65+ years of CT's online archives
Member-only special issues
Subscribe
More Than Profit
More Than Profit