It was the second day of the 53rd General Council of the Assemblies of God (AG), and Noel Roberts was having an unhappy lunch in the makeshift food court at the Orange County Convention Center in Orlando. He had resigned himself to paying $5 for a hotdog.
"You have to eat," he shrugged.
Something else was bothering Roberts, 65, pastor of Bethel Temple Assembly of God in Jacksonville. The biennial council, held August 4-7, had drawn a record number of people—more than 3,600 delegates and an additional 25,000 visitors. But during the thunderous opening worship service the night before, something had been missing.
"I have not heard a message in tongues. When I joined the AG in 1974, it was not uncommon," said Roberts.
That speaking in tongues was absent from the AG's national policy meeting would surprise many who might assume that the largest predominantly white Pentecostal fellowship in the U.S. embraces the practice heartily. It was also ironic, given one measure up for debate later in the week.
The South Texas AG District Council had sent a resolution—"Reaffirmation of Pentecostal Distinctive: The Initial Physical Evidence of Holy Spirit Baptism"—to the council. The resolution noted that the Assemblies were formed on "several biblical Pentecostal distinctives, not the least of which is the belief that the initial physical evidence of the baptism in the Holy Spirit is speaking in other tongues."
It went on to say that in recent years, the practice "has come under certain scrutiny." The resolution called on the council to reaffirm the doctrine and "continue to require our credentialed ministers to not only have the aforementioned Pentecostal experience in their own lives, but [to] actively preach and teach this doctrine as well."
No one believed that the resolution wouldn't pass, or even that there would be serious opposition to it. But it represented something of an identity crisis in the 2.9-million-member fellowship, which some believe has fallen victim to its own success, both in membership growth and affluence. Now, with Baptists raising their hands during loud praise music and speaking in tongues, and prophecy and faith healing increasingly left to independent Pentecostals, what makes the Assemblies distinct? The South Texas District resolution clearly reflected unease.
Less in evidence?
AG leaders disagree over whether speaking in tongues is in decline. Terry Raburn, superintendent of the Peninsular Florida District, said before this year's council that the resolution was unnecessary.
"I'm at a different church every Sunday, and I frequently see manifestations of the Holy Spirit. I do not see a dearth of those gifts," he said.
But Raburn conceded that his district is at a unique cultural and ethnic crossroad that may represent a countertrend.
"Perhaps … we're fresh and current, and in other places it may be old hat," he said.
Don Nordin, assistant superintendent of the South Texas District, said the resolution had been proposed because over the years some AG pastors and members had changed their minds about speaking in tongues.
"They just didn't believe that doctrine anymore. It's time the Assemblies of God step up to the plate and say, 'We believe this,'" Nordin said.
He said tongues speaking is still common in his church, but he agreed that "it's less prevalent than a generation ago."
Statistics and conversations with Assemblies pastors and observers bear that out. A report that Assistant General Superintendent Alton Garrison delivered to the council in an August 5 business session cited a 2008 survey, commissioned by the AG Discipleship Ministries Agency and conducted by Ed Stetzer of LifeWay Christian Resources, on the state of discipleship. The survey showed that 90 percent of AG pastors claim to teach regularly on the baptism of the Holy Spirit. But only 28 percent strongly agreed with the statement that their church regularly takes time to pray for people to receive the Holy Spirit. And only about half of worship attendees claimed to be baptized in the Holy Spirit.
Depending on who you talk to, the slow decline of tongues speaking in AG congregations could stem from acculturation or a failure of nerve. Roberts of Jacksonville takes the latter view.
"It's not being preached enough," he declared. Why? "I don't know. People trying to reach the masses and not offend is probably the biggest reason. They're afraid of offending a new person."
Roberts said he regularly emphasizes tongues in his congregation, which averages about 100 worship attenders, but when asked how often it occurs during Sunday morning services, he said, "Not as often as I'd like. It's more prevalent on Sunday nights.
"When it's real, a holy hush comes over the service. There will be a message, then an interpretation," he said. "We had an opportunity two weeks ago. There was a holy hush, but whoever had the message didn't speak. It's not something you try to work up to. You have to be open to it."
The evangelicalization of the AG
The Assemblies' top executive, General Superintendent George O. Wood, who was elected to his first full four-year term during the council, took a more nuanced view on the frequency of speaking in tongues. There are different ways the gift is practiced, he said, but in public settings, it has become "more limited."
"There's been a cultural shift in the last 30 years. Sunday morning services used to be for believers, and Sunday night services were more evangelistic," he said. "Sunday night services have declined, and now the morning service is more for people to bring friends.
"If there has been a diminution of the gift, it's due to a cultural shift in society."
That might suggest a younger generation of pastors is disinclined to embrace tongues speaking, but Nordin insisted this is not the case.
"You hear that a lot, but I don't find it to be true. A lot of younger ministers who were not raised in our fellowship are way more likely to hold this doctrine than those who grew up in the AG," he said.
James K. A. Smith, professor of philosophy at Calvin College in Grand Rapids, Michigan, and a credentialed member of the AG for eight years in the 1990s, said flatly, "It's not a live doctrine. It's not preached the way it used to be."
According to Smith, the trend represents "the evangelicalization of the Assemblies of God." He ticked off several trends that have converged to make the AG more "generically evangelical": its decision to join the National Association of Evangelicals in 1943; American evangelicals' growing acceptance of Pentecostal worship practices (see chart, p. 18), even though they continue to frown upon tongues speaking; and increasing income levels among AG churchgoers. Not least, Smith said, was the seeker-sensitive movement.
"In seeker services, you're supposed to remove what's scandalous about Christian worship. The last thing you need is people doing crazy things like speaking in tongues. They swallowed that hook, line, and sinker," he said.
Nordin acknowledged the point.
"A lot of guys feel peer pressure to follow the trends. The trend in that circle is to not do it because it would offend somebody," he said. "But the best church-growth model is in the Book of Acts.
"I don't think the Pentecostal practice of speaking in tongues is seeker-hostile. You can do both. It's all in the education of people. You have to teach them, 'Here's what you can and can't do.'"
The Assemblies have faced it as an internal issue for years now, Smith said. He recalled that when he applied for a license to preach in the AG's Southern California district in 1999, there was a question on the license form about whether he practiced the "initial physical evidence" of the baptism of the Holy Spirit. He could check "yes," "no," or "maybe."
"I checked 'maybe,' and that was enough to shut down the process," he said. "But maybe this has not been policed the way the South Texas District wants."
Smith predicted that the genie won't be going back in the bottle, regardless of the General Council's vote on the resolution.
"It feels like window dressing. They're now too invested in being part of the status quo to go back and be classically Pentecostal," he said.
And the final fate of the South Texas District resolution? Anticlimactic.
It did not come up until nearly the final hour of the council meeting on August 7. As General Superintendent Wood announced the resolution, he said he had a memo from the parliamentary committee. If the resolution were defeated, it would contradict the Assemblies' constitution and bylaws and should therefore be ruled out, according to Robert's Rules of Order. Yet it had been sent to the council by a district, which meant it should be considered.
Wood chose to put the resolution to vote without debate. But first he gave a short speech in which he pointedly reminded the delegates that speaking in tongues is already something that credentialed ministers have to pledge to uphold. Those unwilling to uphold it shouldn't be in the AG anyway, he said.
"All in favor of the resolution, say aye." A roar of ayes. "All opposed, no." Wood barely paused in the silence that followed. "It is approved."
Cary McMullen is religion editor for The Ledger in Lakeland, Florida.
Related Elsewhere:
Our earlier coverage of the Assemblies of God includes:
All You Need to Know About the Assemblies of God (Sept. 16, 2008)
Assemblies of God Official Steps Down, Citing Misconduct (Feb. 18, 2009)
Assemblies of God head steps down early (July 11, 2007)
Assemblies Retain Ordination Ban for Divorcees (Oct. 6, 1997)
Assemblies of God: Layoffs Avoided in Downsizing (Apr. 7, 1997)
Our earlier coverage of tongues includes:
Poll Says Many Pentecostals Don't Speak in Tongues | Divine healing more prominent marker, 10-country survey finds. (Oct. 6, 2006)
What Really Unites Pentecostals? | It's not speaking in tongues. It may be the prosperity gospel (Dec. 5, 2006)
Tongues Tied | Southern Baptists bar new missions candidates from glossolalia. (Jan. 3, 2006)
Should We All Speak in Tongues? | Some say speaking in tongues is proof of 'baptism in the Holy Spirit.' Are those who haven't spoken in tongues without the Holy Spirit? (Mar. 6, 2000)
Have something to add about this? See something we missed? Share your feedback here.
Our digital archives are a work in progress. Let us know if corrections need to be made.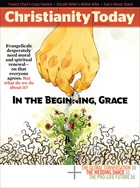 This article is from the October 2009 issue.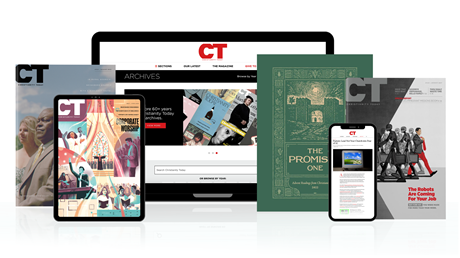 Annual & Monthly subscriptions available.
Print & Digital Issues of CT magazine
Complete access to every article on ChristianityToday.com
Unlimited access to 65+ years of CT's online archives
Member-only special issues
Subscribe
Holding Their Tongues
Holding Their Tongues