Every so often, one of our writers comes across a living example of a famous Bible story. John W. Kennedy, who wrote this month's cover story, "The Not-for-Profit Surge" (page 22), discovered just such a person—a widow from Rye, New Hampshire—during his many interviews.
Like many of the journalists I admire, John has an inclination to do what editors call "over-report." This is a compliment, because when a journalist over-reports, he attains mastery of the details, making his article solid, credible, and airtight. The back story to John's article began in December, when I met with Cynia Solver, head of Christianity Today International's market research. We worked to design an online survey using NationalChristianPoll.com (NCP). In January, we invited NCP's panel of active Christians (1,824 responded) to tell us how the economic meltdown was influencing their giving to independent nonprofit organizations such as Wycliffe Bible Translators, Compassion International, and World Vision.
Awaiting the results, I can honestly say that I expected the worst. Starting last year, we witnessed the destruction of more than $35 trillion of global wealth in corporate stocks, bonds, and real estate. Surely even the Christian community would give in to fear, I thought.
Wrong. As I read through the survey report, I found myself reaching for a box of Kleenex. Here was compelling evidence that the body of Christ will step up to the challenge of paying sufficient funds to feed the hungry, shelter the stranger, educate the next generation, and spread the truth of the gospel. Our research report states, "There are almost seven times more respondents who say that they expect their giving in 2009 to be more than who say they expect their giving to be less—34 percent say they expect to give more in 2009, while 5 percent expect to give less." The miracle of giving is alive and well despite tough times.
As John began conducting interviews, one leader passed along the name of Carolyn Cooper, who lives along the little sliver of New Hampshire's coastline. After the interview, John and I realized the powerful character of her story. We found out that Carolyn, whose husband passed away some years ago, was recently laid off from her job at AT&T. But despite her situation, she was committed to maintaining monthly financial support for the three children from the Dominican Republic whom she sponsors through Compassion International. Carolyn's example motivated me to reread every passage in the Bible concerning widows.
Throughout Scripture, the treatment of widows is a yardstick of community justice. Only a few times are widows seen as anything more than needy and defined by their loss. Of course, Jesus turned this perception upside down as he pointed to the example of the woman who cast two copper coins into the temple treasury. "This poor widow," Jesus said, "has given more than all the others who are making contributions. For they gave a tiny part of their surplus, but she, poor as she is, has given everything she had to live on" (Mark 12:43-44, NLT).
Carolyn is a model of the might of widows, giving out of her poverty in the power of the Holy Spirit. In my travels through Africa and the Middle East, I have met many Carolyn Coopers. The rest of us have much to learn from them.
Related Elsewhere:
This article was posted with "A Simple, Old-Fashioned Fundraiser" and "The Not-for-Profit Surge" as part of Christianity Today's May cover package.
CT has more coverage of the economic crisis and money & business. Other articles on charities and giving include:
Scrooge Lives! | Why we're not putting more in the offering plate. And what we can do about it. (December 5, 2008)
Some Boats Stay Afloat | An economic downturn isn't always bad news for giving. (December 5, 2008)
Church Giving Outlook: You've Got Some Time | Research shows that members' contributions stay steady through first years of recession. (October 16, 2008)
Philanthro-Pinch | Economic downturn sparks worries over giving. (July 11, 2008)
Overturning the Money Tables | Rusty Leonard is a financial manager who wants to change how you give and invest. (July 11, 2008)
Charity: Businesses Find Money in Charity | Are for-profit Web sites skimming the collection plate? (February 19, 2001)
Have something to add about this? See something we missed? Share your feedback here.
Our digital archives are a work in progress. Let us know if corrections need to be made.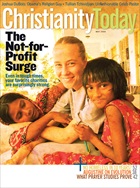 This article is from the May 2009 issue.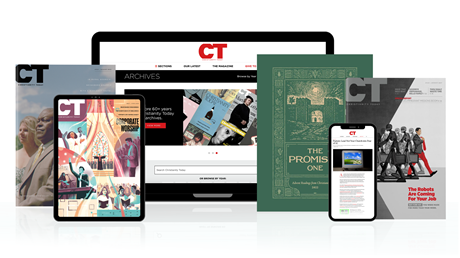 Subscribe to Christianity Today and get access to this article plus 65+ years of archives.
Home delivery of CT magazine
Complete access to articles on ChristianityToday.com
Over 120 years of magazine archives plus full access to all of CT's online archives
Subscribe Now
Learning from Widows
Learning from Widows