Giglio, founder of Passion Conferences and record label sixstepsrecords, took Passion on its first overseas tour last fall. He also started a church with Matt Redman and Chris Tomlin in Atlanta. Passion City Church held its first service February 15.
What differences did you notice between American and international Passion conference attendees?
By my observation the world is shrinking. Once you put a room full of 18-year-olds together, you realize how small the world is getting. Our audiences have different skin color or facial features, but they visit the same websites, listen to the same music, wear the same clothes. Homogenization of youth culture is happening at a rapid pace.
What kinds of follow-up discipleship are being done with the attendees?
Our strategy was to do a lot of front end work for this tour. We formed a volunteer team for every city. That team went to the cities months before we arrived. The process was to find anybody breathing who had any desire to reach a campus for Christ. We built relationships with these men and women so when we walked away from someplace like Kiev, we didn't just say, "What an amazing thing!" We walked away knowing these leaders are still here. They can carry on what's going on.
Why are you planting a new church in Atlanta?
In my heart something has been changing and turning for about the last five years. Christ died for the local church. While I've spoken at many of them, and Passion has influenced them around the world, I want to be able to lay down at the feet of Jesus and say I gave it a shot—I tried to build into the local community of faith that he gave his life for, that he loved, and that he believed is the best agent for change in the world.
It's about a man who wants to be obedient to God. It's about me, at 50, hearing the voice of God and saying yes, I will follow that.
How have you recruited the staff for your church?
I've never recruited one person. Most of the people I know and respect are already involved in local churches. All Shelley and I did was start saying to our friends, "This is what God has done in our hearts. We think we're crazy, but we feel like we want to pastor a local community of faith with the DNA of Passion."
Our friends said, "Tell us when and where and we will be there."
With you as the senior pastor, and Matt Redman and Chris Tomlin leading worship, many have been calling this a "superstar church." What's your take on that?
All I say to [criticism] is, well, you'll have to take that up with God. There is some history on the side of God putting gifted people in the same space at the same time. The purpose is not to congregate ability but to foster a movement that will reach the cities of the nation and the world. History is on our side and Jesus is on our side because he is the one who promised to grow the church. I'm not starting anything. Jesus started the church. This is not going to be Louie's church. This is Jesus' church. To the degree that we can let it be his and not ours—then it will be amazing.
What will happen to the Passion conferences? Will they still continue?
Right now we're going to hold it all together as best we can, by the grace of God. God has given us a platform, a footing with university students that we cannot relinquish. It's been a gift of God that somehow we have had the favor to gather people and propel them out for God's kingdom agenda around the world. Passion 2010 will be back in Atlanta. We're expecting somewhere between 20,000 and 25,000 university students here from around the world.
Right now there isn't a home, a foundation, for us. We're excited about a local expression of faith, a local community of believers who have the same DNA as Passion. To be able to go to Stockholm and come home and have home be us is an awesome thought for us. And to be able to launch back to Tokyo and know we have a church community behind us, moving with us—I think it all can happen.
I know you are from Atlanta, but the city has almost 7,000 churches.  Did you ever consider another location for your new church?
Atlanta is a city of five million plus people, and it will experience the largest percentage growth of all cities in the United States in the next ten years. To say that Atlanta doesn't need another church is crazy thinking to me. The church I used to attend (North Point Community Church) has three locations in the city. When they opened Buckhead in its new location, (senior pastor) Andy Stanley said they were getting a lot of flak. But he said the research shows there are 300,000 people who don't go to anybody's church on any given Sunday. Andy said that the truth of the matter is, there could be ten more Buckhead churches, and we would still only be scratching the surface.
We said to God, "What do you want to do?" It seemed like God just led us here.
You've said Andy Stanley, your pastor, was one of the first to know about your new church. Was he surprised? Was it difficult for him to hear?
He was shocked. Andy was the first person I told, before rumors of this even got to anybody else. I said, "This is what is in my heart." He looked at me like, "Are you sure you want to do that?"
Andy and I have talked in a lot of detail about what this journey looks like and it's so amazing. Andy is an incredible leader—the best leader I know. He has been so gracious. I believe North Point will continue to flourish, I believe Passion City Church will flourish, and there will still be hundreds of thousands of people in the city who have not yet encountered the grace of God. We're going to be friends through the whole process.
Some people ask me, "How could you put a church in Andy's backyard?" But whose backyard is it? God's. The church and city don't belong to Andy or to me or to anybody else.
Passion City Church is scheduled to hold services once a month, at least initially. Can you tell us what your vision is for the future?
We're meeting once a month out of necessity. Ultimately the best case scenario is that the church be in community and meet regularly. Chris (Tomlin) is on tour. We are supporting that and excited about that, but that's a factor. We're going to meet once a month for February, March, and in April we'll have a Good Friday event for the entire city of Atlanta. We'll meet in May and then pause for the summer.
We'll meet more often in the fall but not weekly yet. Next year, after Passion 2010, we hope to have found the right kind of facility to begin to meet weekly. Ultimately we want to be a church that meets every week. We want to go slowly and surely. When the timing is right, when the facility is right, we'll shift to meeting on Sunday mornings.
What would you tell people in Atlanta about attending Passion City Church?
They should go to their own church and serve well in the position that they're in. I wouldn't say anything to them about Passion City Church. If they say, "I know about Passion; I've been to some of the events and I've been waiting for something like this to come along," then great. How other people find their way to Passion City Church is really about the Holy Spirit.
Will this be a seeker church?
We are not using any kind of descriptive contemporary church adjectives to help us shape what Passion City Church is. When our core team meets, we don't use the common words that are defining churches. We are looking at the simplicity of the body of Christ and the presence of God.
We're concerned about whether the presence of God is noticeable and active in our gathering because people don't need an event, they don't need a show. People don't need famous worship leadership. They need a life-changing transaction with their Creator. That's what people want.
Our church is a church where people have life-changing encounters with God. When you come to Passion City Church, you'll know that we're here to exalt God, to paint a picture of him, to be people who are humbled before him, to express him to the city and to the world.
What will be the biggest difference between inspirational conference speaking and preaching on a regular basis?
For me, there's not a lot of difference. For ten years, in our student ministry at Baylor, I spoke every week. You have to come with something fresh every time. In Atlanta, every Tuesday night I stood in front of young single adults for 11 or 12 years. The speaking is going to be the same, the message is going to be the same. Now I'm back to my 21-year history of getting on my knees, my eyes open, the word of God open.
Passion is geared toward college students, and you've said Passion City Church will have the same DNA. Do you expect your parishioners to be largely young adults?
We're a church for all ages already. Passion isn't going to be a university church, although there are 160,000 university students in Atlanta and we'd love for them to come.
We'd like to be a church where the people who are 50 always are leaning toward the people who are 18. I know that biblically, it's our place to lead and their place to respect their elders. But the church grows when we embrace them. I hope it has a youthful vibe.
It seems logical to expect that a church led by a team of Louie Giglio, Matt Redman, and Chris Tomlin will attract a lot of attendees. How will you be sure your congregation is growing spiritually?
The practicality is that it has to be fleshed out in small groups, one-on-one relationships. There isn't a blueprint yet, but it can absolutely be done. There isn't a dichotomy between having a big church and a successful community. There are some gigantic churches in the world who are doing an amazing job of fostering community.
It depends on what are you trying to do. Are you are trying to get the most people possible in the church, or trying to get the deepest possible community connection possible? When you read the New Testament, the beginning of the church was explosive. We are all reaching back to the New Testament community. Everybody is talking about Acts 2 church or community as if that wasn't important five or ten or fifteen years ago, when everybody was talking about how to get the unchurched through the door. We lose the focus when we begin to think first about people.
So we try to first think about God. The Holy Spirit is amazing; he will lead people who are following him to help build community. It's possible to have an explosive, movement-oriented church that has unbelievable down-deep community. And if I had a blueprint for that right now, I would be writing a book.
We aren't afraid at Passion City Church of being incredibly large. We're not intimidated by the thought of, "What if x number of people come?" We're also not afraid of being incredibly small. We just want to be a place where the presence of God rests and moves out to help this city and the cities of the world.
We have high confidence in God. When you take steps that look a little crazy, he has a way of doing things that blow your mind. We are just trying to position ourselves, to be ready.
Related Elsewhere:
Christianity Today covered the influence of Passion Conferences in a 2007 cover story.
ChristianMusicToday.com also has more on sixstepsrecords.
Passion City Church has more details about the new church on their website.
Louie Giglio's Passion DVDs, including Fruitcake and Ice Cream, are available at ChristianBook.com and other retailers.
Have something to add about this? See something we missed? Share your feedback here.
Our digital archives are a work in progress. Let us know if corrections need to be made.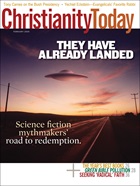 This article is from the February 2009 issue.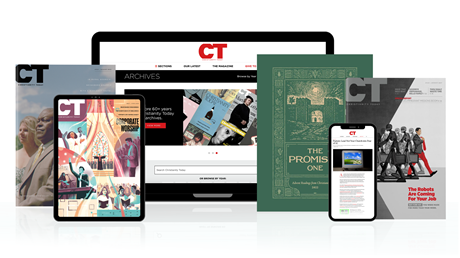 Annual & Monthly subscriptions available.
Print & Digital Issues of CT magazine
Complete access to every article on ChristianityToday.com
Unlimited access to 65+ years of CT's online archives
Member-only special issues
Subscribe
Q&A: Louie Giglio
Q&A: Louie Giglio