Bagram Airfield, Afghanistan. Christmas Eve 2008.
How strange, lord, is your timing. Why, of all evenings, this evening?
It has been over a month since we stood at attention along the sides of this road, each waiting quietly, thoughtfully. Until tonight, one could almost imagine that peace had broken out somehow, and we were simply too busy to heed the good news, pack up, and go home. Now, the snow-covered mountain peaks that surround us are barely visible in the gathering gloom.
In the dusky dimness far to our right, the procession of military vehicles emerges onto the road and slowly approaches, passing between the ranks of a thousand or more soldiers, sailors, and airmen drawn up on either side of the asphalt strip for the Fallen Comrade Ceremony. The flag-draped steel casket is just visible from behind, as the open Humvee glides by and turns toward the tarmac to deliver its burden to a westbound C-17. Without command or signal, all salute as it passes.
Somewhere, a family has just learned that a son, a brother, is coming home from the war. A Christmas homecoming. Out not as they had hoped.
Why, Lord, do you allow this time, of all times, to become for some a memorial of searing pain? To touch all future Christmas celebrations with a sadness that can never in a lifetime be entirely wiped away?
How often I have heard from patients and acquaintances, "I can't enjoy Christmas. Too many bad memories. "for many, those memories are sullied by family conflicts, personal betrayals, alcohol-fueled rage. Or perhaps by nothing more than petty arguments about presents—gifts laid aside and forgotten long before the resentment died.
But this? This is something of an entirely different order: the cost of freedom and duty all lovingly bound up in the wrapping of solemn military honors, and delivered on the night when angels sang to shepherds. Except tonight, the angels surrounding Bagram are silent.
Or is it just that we are too dull of heart to hear them?
For if the hope of Christmas is not sufficient for this, it is sufficient for nothing. Surely it is those who mourn—the wounded and the downtrodden—for whom Christmas is especially intended. And for those for whom the holidays are a reminder of grief and poverty, for those who would just as soon do without it—if anything, we need more Christmas, not less. Not to drown our sorrows in contrived cheer, but to redeem and transform them.
We would be as those described by the prophet Isaiah: "The people walking in darkness have seen a great light; on those living in the land of the shadow of death a light has dawned" (9:2).
Jesus didn't come just to provide an occasion to sing carols, feast, and exchange gifts. But we are right to do these things, even as soldiers die, because he came.
An hour later, I find myself walking along the same stretch of Disney Drive, the main avenue of Bagram Airfield. All is different. At the crossing known as Four Corners, soldiers holding candles are belting out Christmas carols with gusto. Down the street, luminarias brighten the walkway into the clamshell-shaped auditorium, where cheerful groups of uniformed men and women enter for a Christmas concert. Two blocks away, the chapel is filling for the six o'clock Christmas Eve service.
War, writes C. S. Lewis in the essay "Learning in War-Time," reveals a hunger in human beings for joy and meaning that will not be set aside for even the most difficult of circumstances. "They propound mathematical theorems in beleaguered cities, conduct metaphysical arguments in condemned cells, make jokes on scaffolds, discuss the last new poem while advancing to the walls of Quebec, and comb their hair at Thermopylae. This is not panache; it is our nature."
Jesus did not come just to provide an occasion to sing carols, drink toasts, feast, and exchange gifts. But we are right to do these things, even as soldiers die and families grieve, because he came. And in his coming, he brought joy and peace—the joy that overcomes our sorrows, and the only kind of peace that ultimately matters. It's the peace of which the end of all wars, terrible as they are, is merely one token. It's the peace that means the long war between the heart and its Maker is over. It's a peace treaty offered in Bethlehem and signed, in blood, on Calvary.
So, joy to the world, and to every celebrating or grieving or hurting soul in it. The Lord has come. Let heaven and nature—and even those who stand watch with lighted candles in the land of the shadow of death—sing.
Leigh C. Bishop is a psychiatrist and military reservist who served in Afghanistan in 2008 and 2009. As a civilian, he specializes in treating mental health conditions in veterans returning from Iraq and Afghanistan.
Related Elsewhere:
Christianity Today has more articles on Christmas including:
What Is This Word? | The incomprehensible, intimate Christmas story. By N. T. Wright (December 21, 2006)
"Violent Night, Holy Night" | The Apocrypha tells us about the brutal and seductive world Jesus was born into (December 9, 2002)
Hallelujah! | On a memorable London night, the bright and glistening theology of Messiah broke through my jet-lagged consciousness. By Philip Yancey (December 1, 2000)
Have something to add about this? See something we missed? Share your feedback here.
Our digital archives are a work in progress. Let us know if corrections need to be made.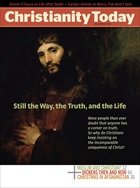 This article is from the December 2009 issue.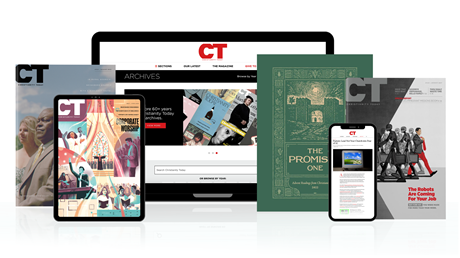 Annual & Monthly subscriptions available.
Print & Digital Issues of CT magazine
Complete access to every article on ChristianityToday.com
Unlimited access to 65+ years of CT's online archives
Member-only special issues
Subscribe
Christmas in Afghanistan
Christmas in Afghanistan