I must admit, I am no heavenly man!
As I read the testimonies of other believers and heard sermons about great faith heroes, I realized that I was not one of them. I daydreamed about Luther and his courage to stand up for what he believed. I imagined him in front of the colorfully dressed, high-ranking clerics of the Diet of Worms, unshaken, strong, and confident. I could picture him saying his famous lines in a loud, confident tone:
Unless I am convinced by the testimony of Scripture, or by the clearest reasoning, unless I am persuaded by means of the passages I have quoted, and unless they thus render my conscience bound by the Word of God, I cannot and will not retract, for it is unsafe for a Christian to speak against his conscience.
But as for me, these lines from Pablo Neruda's poem "We Are Many" have always been more appropriate:
All the books I read lionize dazzling hero figures,
always brimming with self-assurance.
I die with envy of them;
and, in films where bullets fly on the wind,
I am left in envy of the cowboys,
left admiring even the horses.
Twice, I came close to giving up my faith. On one of those occasions, I genuinely doubted whether or not Jesus was worth all the pain, and on the other I struggled with my commitment to work in the Middle East and the continuous price I pay, when I could have easily settled into a comfortable Christian life in a Western country.
The Average Persecuted Christian
Statements such as, "More Christians have died for their faith in the 20th century than in all other centuries of church history combined," and, "It is estimated that two-thirds of all the martyrs in Christian history died in the 20th century," are frequently used in reports and writings on worldwide persecution today.
More Christians are killed than are saved from execution at the last minute. More Christians stay locked in prison, beaten and tortured, than are able to walk free, guided by miraculous escape plans. More Christians suffer lifelong deprivation of their most basic civic and economic rights. More converts from Islam give up their faith than stay Christians, and those who remain in the church struggle with lifelong battles with shame, depression, and isolation, caused by the loss of ties to their families, communities, and nations.
Above all, for the average persecuted Christian, there are unanswered prayers and the absence of peace, strength, courage, and joy. Their humanness in a very earthly plot line finds no place in our modern-day obsession with heroic stories with victorious resolutions.
Fear of physical and emotional damage is manageable when one's ears and heart hear the loving and strengthening voice of God, and the assurance that the global church will be there to embrace you.
For persecuted Christians, suffering turns into affliction when they internalize the horrible feeling that they are alone. When the persecuted Christian begins to believe that most of the global church does not care and will not be there to share his pain, loneliness moves from the physical dimension to an inner anguish.
In fact, even my faith hero, Luther, found himself in the gray zone between suffering and affliction the night before his famous defense, as we see in his prayer: "O Almighty and Everlasting God! How terrible is this world! Behold, it openeth its mouth to swallow me up, and I have so little trust in thee!"
This raises significant questions: Where is God when millions of his children are being persecuted in the most brutal ways? Why does he keep silent in the middle of persecution but speak loudly in the middle of conferences with famous speakers and worship bands? I have prayed many times like Luther: "Bless us, Lord, even curse us! But don't remain silent!"
Post-Crucifixion Work
This reality forces us to take another look at what Paul means in Romans 8:28 by "our good." If our good is a stable, safe, healthy, happy, and reasonably wealthy middle-class life, then logically one can conclude that God really does not work for the good of the largest portion of the global church today.
Similarly, when we look at Paul's list of sufferings in 2 Corinthians 11, it's clear that Paul's life will never be known as a good one by today's pop psychology or quick-fix spirituality books. Didn't Paul ever stop and wonder why he wasn't blessed? Since Paul is clearly an intelligent man who can recognize the problem, we are forced to entertain other possibilities.
Maybe Paul was influenced by Stoic ideas that encouraged him to seek pain in order to develop his strength and be a virtuous man. Perhaps Neoplatonic ideas that saw the material body as a hindrance to be overcome in order to achieve the freedom of the soul encouraged Paul to pursue a life of suffering and sacrifice. Or, one can employ modern psychoanalytical tools that may show that Paul was a masochist who actively sought pain and enjoyed being in such conditions.
All of these potential answers point to self-gratification as the ultimate goal of life. This is parallel to our modern conceptions of the good life, for which the ultimate end is self-satisfaction and glorification (although self-discipline was long ago discarded as a means to that end).
At this point, the incapacity of the modern church to reconcile the suffering of the global church with the God of love is evident. But, our highest good is not a problem-free life; it is to be like the Son.
Paul continues to face a difficult life, but not because suffering itself is the end goal, as a virtue or merit. On the contrary, suffering is not about Paul or his salvation at all. He is not suffering because God is cruel and does not know how to treat his friends. Paul suffers and lives that life for a higher purpose:
We always carry around in our body the death of Jesus, so that the life of Jesus may also be revealed in our body. For we who are alive are always being given over to death for Jesus' sake, so that his life may be revealed in our mortal body. So then, death is at work in us, but life is at work in you. (2 Cor. 4:10–12)
This higher purpose is identical to the purpose of the Son of God: to bring the life of God to us by his own sacrifice, and by doing so, to glorify God's name. This dual purpose, life and glory, echoes in the life and sacrifice of the apostle. Through his identification with the Son of God in his suffering, what emerges is the continuation of the post-crucifixion work of the Son of God.
When Silence Is the Voice
The only way a deaf and blind world can hear and see the gospel message is by seeing it in our lives. The only way the life of Christ can reach the nations is by us following his incarnation, submitting to God's will, and presenting ourselves in all of our vulnerability.
We do not accept this suffering in passive resentment, because the calling of the church and the core of Christian spirituality is to bring life to the world and glory to God. It is through our presence that others in spiritual need may receive the life Christ brings.
Through our stubborn commitment to love those who persecute us and to dwell in nations that torment us, our witness for the gospel gains power. That is why the Prophets of the Bible lived symbolic lives with symbolic actions, such as sitting in dust and ashes. The lives of the Prophets were the very voice of God speaking to people, just as the life and sacrifices of Paul were the channels through which God spoke to the nations.
In Europe, there is a saying: It is often dark at the foot of the lighthouse. There is often silence in the life that becomes the voice of God. The lighthouse imagery is helpful to conceptualize the paradox of death that brings life in the work and life of Paul.
Yet the silence of God is not the same as the absence of God. Within those silent moments, he is present in our pain, suffering, and isolation. He is hurting with us as we are hurting like his Son. In his silence, he is speaking loudly to the world around us.
The greatest glory Jesus brought to God was not when he walked on the water or prayed for long hours, but when he cried in agony in the garden of Gethsemane and still continued to follow God's will, even though it meant isolation, darkness, and the silence of God. Thus, we know that when everything around us fails, when we are destroyed and abandoned, our tears, blood, and dead corpses are the greatest worship songs we have ever sung.
The dead body is not the end of the story. The one who sacrificed his life is also the one who has been glorified: "because we know that the one who raised the Lord Jesus from the dead will also raise us with Jesus and present us with you in his presence" (2 Cor. 4:14). When we identify ourselves with the humiliation, suffering, and death of Jesus, we are also granted the privilege of being identified with the resurrection, glory, and reign of the Lord Jesus Christ. "Therefore … we do not lose heart," even though we are weakened by suffering (2 Cor. 4:1).
The promise of sharing his resurrection and glory gives us a great hope: that our sacrifices are not in vain and do not go unnoticed, even though no other human being—nor the global church—may know or care about what we are going through, even though we may not see any apparent rhyme or reason in our suffering now.
This means that our calling to bring life to the world and glory to God has other blessings besides the joy we have now: the joy of bringing hope and light to a pain-filled world and the joy of pleasing the God we love, through our willing surrender to his desire. Here I am speaking of a far greater joy that awaits us: the joy of being welcomed, restored, and glorified by the Father, just as he welcomed, restored, and glorified his risen Son.
Faith is the most precious and important commodity, without which it is impossible to please God or follow him. And faith is only proven real in the pit of darkness. In the classic book by C. S. Lewis, the more experienced demon, Screwtape, warns the younger demon, who is assigned to lead a human being astray:
Be not deceived, Wormwood, our cause is never more in jeopardy than when a human, no longer desiring but still intending to do our Enemy's will, looks round upon a universe in which every trace of him seems to have vanished, and asks why he has been forsaken, and still obeys.
Redefining the Question
We do know where God is in the midst of persecution. He is there, right with us, in us. He is present through our lives, words, pain, and deaths. He has not forgotten us or turned away his face from us. He holds back his power so that we can accomplish his work, so that our sacrifices can be sources of life and healing to the world. He is not distant from our pain; he is in prison with us, he is naked, he is beaten, he is raped, and he is killed! We know that he is not quiet, but is speaking powerfully through the lives, suffering, and death of his children.
As Christ prayed in agony in the garden during that dark night, he knew that he had to carry on his calling even though it would cost him his life. He knew that it was the only way to bring life. He knew that his brutal death would glorify God. History changed during that night, even before the cross. It changed when the Son of God chose to not give up, to hold firm to God's calling and promises, even though it meant bearing the silence of God.
Ziya Meral is a theologian and sociologist.
Editors note: This article has been edited from it's orginal version.

Related Elsewhere:
Christianity Today's January issue has more articles about the church in Turkey.
Other articles about the silence of God and the dark night of the soul include:
Dr. Luther's Tribulation | Feelings of God's absence didn't plague only Mother Teresa. A Christianity Today editorial (October 31, 2007)
'I Thirst' | What was going on with Mother Teresa? (September 17, 2007)
Have something to add about this? See something we missed? Share your feedback here.
Our digital archives are a work in progress. Let us know if corrections need to be made.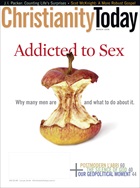 This article is from the March 2008 issue.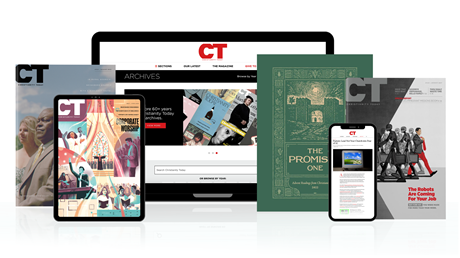 Annual & Monthly subscriptions available.
Print & Digital Issues of CT magazine
Complete access to every article on ChristianityToday.com
Unlimited access to 65+ years of CT's online archives
Member-only special issues
Subscribe
Bearing the Silence of God
Bearing the Silence of God