"Mom, Jaime's in labor!" My son's voice was full of excitement and fear as he told me our daughter-in-law's water had just broke and they were at the hospital. I tried to sound reassuring, but at 34 and a half weeks, I knew there could be real problems. Before heading to the hospital, I phoned a pediatric nurse and shared the details. My friend's words were far from positive: "My best advice is to prepare for a very sick baby. That way, if everything is fine, you will be thrilled. If it's not, you won't be caught unaware."
At the hospital, the situation changed by the moment. The baby was in a breech position, so a C-section was scheduled for later that evening. But as Jaime progressed into active labor, the time of the surgery was moved up. From there, things moved downhill—rapidly. My daughter-in-law has a blood clotting disorder, and the anesthesiologist informed her there would be a blood transfusion ready in the operating room in case they could not control her bleeding.
It suddenly became clear that the baby was in danger. His heart rate started dropping. The nurse's quiet but urgent voice calling for the doctor to come to the room—"Stat!"—set off alarm bells in our hearts. Our tiny doctor flew down the hall, stopping outside of Jaime's room so as not to cause panic. Seconds later, they wheeled Jaime through the corridors at a speed I didn't think was possible for a clunky gurney.
Josh could not bear to see his wife with a breathing tube down her throat. Dressed in paper garb, he sat outside the delivery room sobbing. I positioned myself outside the operating suite, peering at Josh through a tiny glass window. I had never felt so helpless in my life. My son was crying inconsolably. I couldn't comfort him. I couldn't protect Jaime, and I couldn't deliver my grandson whole and healthy into this world. All I could do was wait and pray.
After that stomach-wrenching wait, we heard a tiny cry. Josh grinned and gave us a thumbs-up. Jaime's mom and I held each other, crying, laughing, praising and thanking God for a safe delivery for Cole Trabue Warren and for protecting Jaime. We didn't know it then, but our fears turned out to be justified. Cole was not breathing when he was born. It took highly skilled medical personnel to coax him from death to life. A nurse in the delivery room told us that we needed to remind Cole every day that he is a "miracle." I felt relieved. For reasons completely unknown to me, God performed a miracle for both Cole and Jaime. For that, I will be eternally grateful.
When will North American Christians decide that what they consider essential for their families is essential for all?
But I couldn't stop my thoughts from wandering to the sub-par delivery rooms I have been in around the world. While my family was given an undeserved miracle, thousands of women in the same situation in Rwanda, Cambodia, Ukraine, or India would likely have died an agonizing death alongside their stillborn child. That's only if they actually make it to a hospital; many thousands more labor at home, trying futilely to deliver a baby in distress. Sometimes these women and babies both die; sometimes the mother survives but the difficult labor leaves a hole in her bladder or rectum called a fistula, causing her to leak urine or feces for the rest of her life. What makes the difference between moms and babies who survive and those who don't?
Access to quality health care, pure and simple.
My family has access to the best health care—my sisters around the world do not. Blood clotting disorders, premature labor, breech babies, low Apgar scores at birth, all medically challenging situations in the best hospitals, become tragedies for women and babies with little or no access to health care.
Health-care access isn't initially as riveting a cause as rescuing children from the sex trade or finding a vaccine for HIV. But when someone you love needs medical help fast, your perspective changes. Suddenly, your world is reduced to one objective: Help her survive. Let him live. Americans are used to hospitals minutes away, doctors and nurses on duty, lifesaving procedures, and the latest technology and medication available. When you live in a developing country, all bets are off.
When will this unconscionable disparity touch our hearts? When will it begin to dawn on us that the widening gap between the haves and the have-nots is a subject worthy of our passion? When will North American Christians decide that what they consider essential for their families is essential for all?
Our miracle baby is nearly a month old. Another miracle baby was born 2,000 years ago—a different situation, certainly. But the baby born in the manger grew up and showed us how much he values children, each one a precious miracle deserving a chance to live.
Related Elsewhere:
Kay Warren's previous Seriously Disturbed columns include:
The Only Hope for Monsters | We can't defeat evil in the world without facing the evil in ourselves. (October 15, 2008)
Joining the Resistance | It took seeing seven-year-old prostitutes to jolt me out of my apathy. (August 13, 2008)
Talk and Walk | Getting our body in sync with our message. (June 5, 2008)
Wiping out HIV | It's good for the soul to fight the virus. (April 28, 2008)
Have something to add about this? See something we missed? Share your feedback here.
Seriously Disturbed
Kay Warren, cofounder of Saddleback Church with her husband, Rick, is an international speaker and Bible teacher especially known for her work with those living with HIV and AIDS. She is the author of several books, including Choose Joy: Because Happiness Isn't Enough and Dangerous Surrender (revised and republished as Say Yes to God). Her column on international social issues ran from 2008 to 2009.
Previous Seriously Disturbed Columns:
Our digital archives are a work in progress. Let us know if corrections need to be made.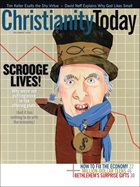 This article is from the December 2008 issue.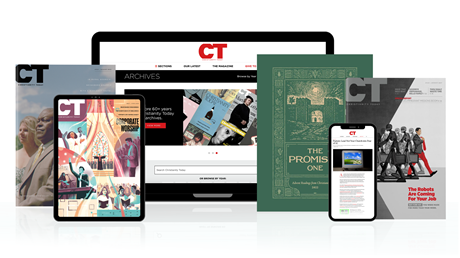 Annual & Monthly subscriptions available.
Print & Digital Issues of CT magazine
Complete access to every article on ChristianityToday.com
Unlimited access to 65+ years of CT's online archives
Member-only special issues
Subscribe
Needed: More 'Miracles'
Needed: More 'Miracles'