The person who invented the TV remote control deserves some kind of award. From my comfy recliner, I can cruise through a hundred channels in seconds.
See something unpleasant? Click. Change the channel. See a disturbing image on a newscast? Click. Change the channel. Avoiding any contact with suffering is as easy as touching a button. For a long time, I lived my life the way I watch TV: I ignored upsetting images by changing the channel. I rationalized my trigger finger on the remote control, thinking, It's just too painful to look at. But a shocking encounter with suffering jerked me out of my apathy, so that changing the channel was no longer an option.
Some friends and I were traveling in Cambodia and were told that we needed to visit a tiny area outside the city limits of Phnom Penh called Svey Pak. It's famous: all the cab and motorbike drivers know exactly how to get there. Without hesitation, they turn their vehicles toward "the Street of the Little Flowers." A street with such a sweet name surely held gardens, genteel folks sipping elegant libations, and children playing silly games while the adults smile indulgently.
Unfortunately, the lovely street name belied the wickedness that occurs there all day, 365 days a year. The dirt road was narrow, and only scraggly weeds and a few trees managed to survive the heat. We saw middle-aged Western men wearing sandals, oversized sunglasses, and ball caps sitting in the shade of small bars as they swilled beer after beer. Children were present, but they were locked behind large iron gates padlocked shut. The adults were smiling indulgently, but it was the self-indulgent smile of a predator waiting patiently for its prey.
This was a street where child prostitutes as young as seven or eight were peddled and sold in the thriving illegal sex trade. This was a place where depravity reigned. It took every bit of courage I had not to turn and run away. I wanted nothing more than to change the channel.
Long before televisions and remote controls, people responded to evil by turning a blind eye. Leviticus 20 tells of a bleak period in Israel's history, when they substituted worship of the true God for worship of the Ammonite fire god, Molech. Part of the pagan ritual was to kill and burn children as sacrifices to appease Molech. God's severe warnings to Israel were dire. He held those who knew of the evil and did nothing as responsible as those who actually practiced child sacrifice. Leviticus 20:4–5 says, "If the people of the land look the other way as if nothing had happened when that man gives his child to the god Molech and fail to kill him, I will resolutely reject that man and his family, and him and all who join him in prostituting themselves in the rituals of the god Molech I will cut off from their people" (The Message).
I came away from Svey Pak wounded by the pain of these young girls forced to act like grown women. Changing the channel could no longer be my response to evil in the world. My newfound knowledge made me ready to face it, hate it, and resist it. I didn't realize it at the time, but that was the moment when I joined the resistance.
History tells us that the fiercest fighters in any war are those in the resistance—those brave souls willing to pay the ultimate price so that evil doesn't win. Most of us don't see ourselves as "freedom fighters" or part of "the resistance." We're just ordinary people—grocery-store managers, accountants, teachers, pastors, and moms juggling strollers and sippy cups. Not exactly warrior material. But that's precisely what God has called us to be. Strapping on the spiritual armor he provides, we are to push back the encroaching darkness, raising our voices on behalf of those whom brutal evil has silenced.
As Christ-followers, let's lead the way in dismantling the brothels that cater to pedophiles, breaking down the iron doors that keep captive children enslaved, and bringing the evildoers to justice. God expects us to fight on behalf of these little ones—the least of the least—with the same fierce passion we would expend if these were our daughters, our granddaughters, our nieces, and our baby sisters. May God grant us the courage necessary to march boldly into enemy territory and set the captives free.
Related Elsewhere:
Kay Warren's previous Seriously Disturbed columns include:
Talk and Walk | Getting our body in sync with our message. (June 5, 2008)
Wiping out HIV | It's good for the soul to fight the virus. (April 28, 2008)
"Red-Light Rescue" is about a ministry that helps the sexually exploited in Southeast Asia.
Have something to add about this? See something we missed? Share your feedback here.
Seriously Disturbed
Kay Warren, cofounder of Saddleback Church with her husband, Rick, is an international speaker and Bible teacher especially known for her work with those living with HIV and AIDS. She is the author of several books, including Choose Joy: Because Happiness Isn't Enough and Dangerous Surrender (revised and republished as Say Yes to God). Her column on international social issues ran from 2008 to 2009.
Previous Seriously Disturbed Columns:
Our digital archives are a work in progress. Let us know if corrections need to be made.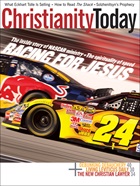 This article is from the August 2008 issue.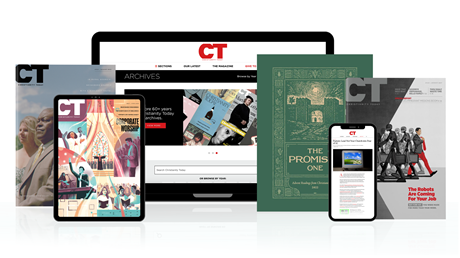 Subscribe to Christianity Today and get access to this article plus 65+ years of archives.
Home delivery of CT magazine
Complete access to articles on ChristianityToday.com
Over 120 years of magazine archives plus full access to all of CT's online archives
Subscribe Now
Joining the Resistance
Joining the Resistance