The Surprising Work of God: Harold John Ockenga, Billy Graham, and the Rebirth of Evangelicalism
by Garth M. Rosell
Baker Academic
288 pp., $19.99 (paperback)
On the afternoon of April 23, 1950, Billy Graham preached to a crowd of 50,000 on the Boston Common, the same place where George Whitefield had proclaimed the gospel at the height of the Great Awakening in 1740. The dashing young evangelist's rally culminated months of revival in Boston, which had begun with two weeks of packed auditorium meetings across the city and ended with return engagements throughout New England and Boston, reminiscent of Whitefield's famous tour.
"We have humanized God and deified man," Graham proclaimed to his admiring audience, and we "have worshiped at the throne of science."
The usual story of Graham's rise to national prominence dwells on his spectacular Los Angeles crusade the previous fall, but as Garth Rosell points out in The Surprising Work of God (5 stars), Graham's follow-up triumph in the less congenial atmosphere of Catholic-dominated Boston, in the shadow of leading universities, was crucial for proving that he "could hold his own in any context."
The Rev. Harold John Ockenga, pastor of the influential Park Street Church at the edge of the Boston Common, brought Graham to Boston and did as much as anyone to give Graham's mission its larger shape. Ockenga and Graham both heralded the revival of 1950 as the greatest in New England since the Great Awakening. While Graham could well assume the role of Whitefield, the revival had no towering theologian to assume the role of Jonathan Edwards, who wrote several works defending the 18th-century awakening.
Yet Ockenga, a scholarly pastor who had earned a Ph.D. under J. Gresham Machen at Princeton and Westminster seminaries, did more than anyone else to launch a neo-evangelical movement that balanced revivalism with intellectual rigor. Named founding president of the National Association of Evangelicals in 1942, Ockenga oversaw the "fundamentalist" to "evangelical" transition that theological conservatives underwent in the next decades. He helped found Fuller Theological Seminary in 1947 as the theol-ogical center of the renewal movement and long served as its absentee president. In 1956 he was instrumental in founding Christianity Today, which promoted an educated, informed clergy and laity.
Ockenga's close friendship with Graham, as Rosell writes in his engaging study, linked "the steepled church with the revival tent." At Ockenga's funeral in 1985, Graham proclaimed: "Nobody outside of my family influenced me more than he did. I never made a major decision without calling and asking his advice and counsel."
At the center of Rosell's interest are two stories: the remarkable awakenings of the 1940s and '50s, and Ockenga's role in shaping them and the new evangelical movement.
Surprising Work offers a new angle on the awakenings, for although Graham emerged as the champion of the mid-century revivalists, he was far from alone. Rather, he served alongside what Rosell calls "a band of brothers"—young evangelists who were building the awakening during and after World War II. This band included Jack Wyrtzen, Percy Crawford, Torrey Johnson, T. W. Wilson, Hyman Appleman, Jimmie Johnson, Bob Cook, Chuck Templeton, Grady Wilson, Cliff Barrows, and Merv Rosell.
Most illuminating are Garth Rosell's well-documented accounts of his father, Merv Rosell, who preceded Graham in working with fundamentalist leader William B. Riley and with Youth for Christ, and who became a good friend of the younger Graham. In 1950 Rosell's revival campaigns still rivaled Graham's in prominence. Preaching in cities such as Chicago, Phoenix, Des Moines, and Kansas City, Rosell's crusades typically packed out auditoriums for weeks and recorded thousands of decisions for Christ.
As for Ockenga, parts of Surprising Work offer a straightforward biography, recounting his years as a student and a young pastor in Pennsylvania before his move to Park Street in 1936. Rosell includes a helpful account of Ockenga's influential vision for evangelicalism during the 1940s and '50s, especially in defining its tasks to reclaim the culture, renew the mind, and help build a worldwide movement.
The biographical account extends only so far as Ockenga's story intersects with the story of mid-century revivals. Rather abruptly, the book ends the detailed account of Ockenga's work around 1960, right when his influence was at its height. Readers will likely appreciate Rosell's decision to make the new evangelical movement of the 1950s the dominant story, rather than being led through a prolonged, anticlimactic account of the institutions Ockenga worked with in his later career.
Yet culminating the story with Ockenga's vision in 1960 has the downside of blurring connections with what has happened since. Even when the new evangelicalism was at its height, the picture of a core group of leaders speaking for evangelicalism—leaders who balanced revivalism with broadly Reformed theological orthodoxy and concern for cultural renewal—was something of an illusion.
This observation is perhaps easier to make in retrospect than it was for the leaders at the time.
For instance, in Rosell's portrait of the evangelical world from Ockenga's perspective, Oral Roberts, one of the most popular of mid-century revivalists, is not in view. Yet now it is clear that Pentecostalism was not a marginal movement that would eventually be brought under the wing of mainstream evangelicalism, but an immense force on its own.
Evangelicalism has always been a bewildering mix of traditions and emphases. While leaders like Ockenga and Graham were able to refashion and unite aspects of it and change its directions with innovative programs, there were far too many branches of evangelicalism both in America and throughout the world for just one vision to prevail. The nature of evangelicalism is to continue generating new energies and sub-movements.
Evangelicalism's great strength and great weakness is that it has no central headquarters, no overarching agency to guarantee quality control.
That freedom has allowed evangelicals to be the agents for countless "surprising works of God," often going beyond what the wisest centralized organizers could have anticipated. But the accompanying weakness is that such openness and ad hoc ministries make it susceptible to superficiality and occasional heresies of popular opinion. Such is the reason why evangelicals need history.
Even though Ockenga, Graham, and other mid-century evangelicals could not speak for or control the whole movement, they did provide insights into balancing substance with enthusiasm, a balance often needed in a movement that must be self-correcting.
Rosell writes with this teaching ministry in mind. If the gospel message is not to get lost in superficialities, he suggests, a movement must have thoughtful leaders such as Ockenga who remind popularizers to stay rooted in the wisdom of the past, even while remaining open to new leadings of the Spirit.
George M. Marsden, professor emeritus at Notre Dame and visiting professor of history at Harvard Divinity School, 2008-09
Related Elsewhere:
The Surprising Work of God is available from ChristianBook.com and other book retailers. Baker Academic has more information on the book.
Rosell wrote a 1995 Christianity Today article about Billy Graham's model for handling conflicts and controversies and a Christian History cover story on Harold John Ockenga. The rest of that Christian History issue also examined Ockenga and his influence on early evangelicalism.
Have something to add about this? See something we missed? Share your feedback here.
Our digital archives are a work in progress. Let us know if corrections need to be made.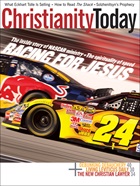 This article is from the August 2008 issue.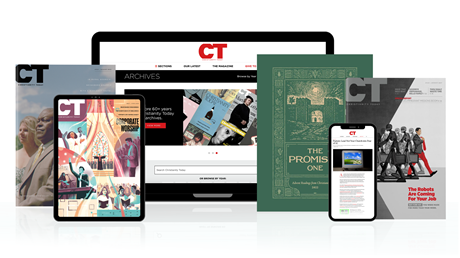 Subscribe to Christianity Today and get access to this article plus 65+ years of archives.
Home delivery of CT magazine
Complete access to articles on ChristianityToday.com
Over 120 years of magazine archives plus full access to all of CT's online archives
Subscribe Now
Minding a Malleable Movement
Minding a Malleable Movement