In Liberia, people knew Aminata as "the witch of Freetown." Elsewhere in Liberia, 40-year-old Beatrice's appearance was so shocking, local taxi drivers refused to pick her up. In another rural area, Angelle's relatives thought someone had cursed the orphan girl, so they kept passing her off to other caregivers.
Aminata, Beatrice, and Angelle all had one thing in common: Large tumors grossly disfigured their faces. In many parts of the developing world, such untreated facial tumors can grow enormous, distorting eye sockets, foreheads, and jawlines. People afflicted with these tumors are severely stigmatized: some think they are cursed, while others just find them repulsive. The complex facial surgery necessary to treat these tumors and reconstruct a face is not widely available for the chronically poor. But if left untreated, the tumors will keep growing, sometimes suffocating the victim. The non-malignant, 6-pound tumor on Beatrice's face so restricted her eating and breathing it nearly killed her.
While the Western world has plenty of surgeons who can deal with such tumors, the developing world has few. Which is why on July 7, 1982, the Anastasis, a rehabbed 1953 Italian cruise liner, set sail for major ports throughout the majority world. It was the beginning of Mercy Ships, founded in 1978 within the nondenominational mission agency YWAM (Youth With a Mission).
As a floating hospital, its mission was to bring world-class surgeons and free medical care to the poor in the name of Christ. It was a dream come true for missionaries Don Stephens, his wife Deyon, and a dogged group of YWAMers who volunteered their labor for years before the Anastasis entered service. "Mercy Ships focuses on the lowest tier of need," founder Stephens told Christianity Today.
The original idea of a charitable hospital ship goes back five decades. From 1960 to 1974, the SS Hope, a decommissioned U.S. Navy hospital ship, visited 11 ports in developing countries, bringing medical care to civilians without access to such. After the horrors of World War II, the SS Hope was a global inspiration and captured the imagination of Stephens and YWAM leaders. Project HOPE (Health Opportunities for People Everywhere) operated this ship. (It is now a land-based charity that provides health care expertise to agencies in the developing world.)
As the Anastasis served around the world over the next 25 years, Mercy Ships expanded its fleet, adding the Island Mercy (serving Asia) and the Caribbean Mercy (serving Central America). During that quarter century, Mercy Ships physicians performed more than 32,500 surgeries for cleft lip and palate, cataract removal, obstetric fistula, hernia, and facial reconstruction—including tumor-removal surgery for patients Aminata, Beatrice, and Angelle.
Mercy Ships staff and volunteers also treated another 212,000 in village-based clinics in those two and a half decades. The Anastasis and its sister vessels visited 550 ports in 70 nations.
After almost three decades in service, the Anastasis was worn out and had become costly to repair and maintain. In 1999, Mercy Ships acquired the Dronning Ingrid, a Danish rail ferry, and began a $62.5 million rehab, transforming it into the world's largest non-governmental hospital ship.
Rechristened the Africa Mercy, this ship is on its first deployment, serving in Liberia for about 10 months now. The Africa Mercy is 499 feet long, has six operating rooms, a capacity for 78 patients, and berths for 484. By 2003, Mercy Ships was ready to separate from YWAM and the two organizations agreed to operate independently.
Mercy Ships has now taken all three older ships out of service. Before the Anastasis was decommissioned, CT spent one week aboard ship to report on the ministry.
Healing Forgotten Children
Worldwide, about 3 percent of children have a congenital deformity at birth, ranging from a cleft lip or palate to a life-threatening heart or brain defect. That means millions of newborns each year need delicate surgery of one form or another.
In addition to defects at birth, childhood diseases or injuries (broken bones or burns), if not treated properly, may also require extensive surgical repair. In the developing world, one of the worst diseases is noma (cancrum oris), a gangrenous infection that attacks facial skin and the jawbone. In the West, physicians last saw this condition after World War II in children in concentration camps; extreme poverty and malnutrition are breeding grounds for this disease. About 140,000 new cases are diagnosed each year. The survival rate is a grim 10 percent, with the survivor typically enduring severe disfigurement around the mouth.
Mercy Ships is one of the few organizations able to perform the reconstructive surgery near the home nations of the victims of noma. Surgeon Gary Parker told CT that he has operated on many noma survivors, some of whom do not receive surgery until adulthood.
"The hardest thing you deal with as a doctor is to see the human suffering in things that there are answers for. Noma is completely preventable." He described one of his recent cases, a youth named Ibrahim. The child had lost half his face to noma and his jaw had fused. The boy will require multiple surgeries to restore normal breathing and eating.
Parker said, "This [disease] continues and other places are full of people suffering when there are answers. Not expensive answers, not high-tech answers. We can vaccinate every child. We can provide clean water for every child."
Unique Christian Community
The Anastasis's all-volunteer crew hails from more than 40 nations. These hundreds of volunteers serve anywhere from two weeks to many years.
The ship's career and short-term workers range from eye surgeons to hairdressers. During CT's visit, top surgeon Parker, outfitted in giraffe-print scrubs, talked about his ministry.
Parker said life aboard ship is a study in compact living. He and his wife, Susan, staff development director, have raised their son and daughter in a 275-square-foot cabin. The kitchen is 25 square feet. The room for their children is 100 square feet. The family has lived in this cabin for 11 years. Gary has been aboard for 20, except for a one-year sabbatical in 2003.
Susan told me, "We live in hardship locations. As women, our freedoms are greatly curtailed. It isn't always easy. The greatest benefit is 400 people [crew and volunteers] going in the same direction. We eat, recreate, worship, live, work together, experience hardships and joys together."
On-board medical personnel include many specialists, such as ophthalmologist Neil Murray, a gray-bearded New Zealander. There are about 60 million blind people worldwide. About half lose sight due to cataracts. Cataract surgery is rarely available in poor countries. Some patients wait years for this surgery. During CT's visit, Murray twice operated on patients over 100 years old.
The medical staff relies on Ghanaian interpreters to communicate with patients. These local Christian volunteers are fluent in English and many of Ghana's 70 tribal tongues. Among the interpreters is Peter Bonney, pastor of a United Church of God congregation in nearby Nungua. On Sundays, Pastor Bonney, versed in Tanti, Twi, Ga, and Ashanti, often finds the ship's personnel worshiping in his congregation.
Crew members regularly participate in small-group meetings during off hours. Surgery in these settings is an especially intensive and demanding job. The crew needs to be reminded often of their special calling.
Early one weekday morning, a dozen men and women in scrubs gather in the Mediterranean Lounge, its windows framing a Russian freighter moored next door. Australian nurse Fiona Fraser leads the morning's discussion. Her devotional centers on David's journey from being a shepherd to the king of Israel. "When the time is right and you are ready, God will send for you," she shares. "When you were thinking about coming on this ship, God knew. God knows where he can find you."
Staff members point to a South African couple, volunteer Trudi Venter and her plastic surgeon husband, Tertius, as an example of costly obedience. God leads just the right people—often couples—toward outreach aboard Mercy Ships. After Tertius operated on patients for 10 days on the Anastasis, he heard God's call to refocus his entire surgical practice around care for the poor. Since then, he has served on board 12 times.
On this tour, his wife joined him. One weekday morning, Trudi sang to comfort a fussy baby—Emanuel, a cleft-palate patient—as her husband toured the wards.
The Jesus film, VeggieTales, and other Christian videos are often shown to patients and their families to introduce them to the gospel. Trudi helped another patient, Nayo, 3, sip water from a cup as she pointed to a television playing the Jesus film. "Look! Jesus loves the children. He says the children must come to him." The child intently watches the screen as Christ heals a blind man.
Mercy Ships founder Stephens likes to tell the story of a Muslim judge who watched the Jesus film as doctors operated on the eye of his young son, Alcini. Before the surgery, the father had asked, "Do I have to become a Christian for you to operate on Alcini?" Staff replied, "Of course not."
The doctors were unable to save Alcini's eye. But they gave him three prosthetic eyes of different sizes for use as he grows up. The father received a New Testament. The father was grateful but told Stephens, "I have not become a Christian. I am reading the New Testament and I am praying in Jesus' name just in case. I have never heard about a God of love."
The Four 'M's
Stephens told CT that the theology of Mercy Ships is based on four "M"s—model, message, methods, and metrics.
Jesus is the model. Stephens said, "For the gospel in the 21st century, Muslims, Hindus, and animists—they must see the Good News as well as hear the Good News. The gospel has two hands—doing it as well as teaching it. I see this in the model of Jesus."
The second "M"—message—is about "the nature and character of a loving God," because so many people never hear that God loves them individually, he said.
Mercy Ships' methods are twofold: hospital ships and on-shore development projects. One of its newest on-shore efforts is called Operation New Steps, started to respond to this gruesome fact: Land mines have severed the legs of some 30,000 children in the last 30 years. New Steps started as a 40-foot sea container equipped to manufacture a prosthesis within 24 hours. It now has its own stand-alone center and also works with polio patients.
Finally, Stephens uses the metrics of "cost per person served" to assess how well Mercy Ships does its work. He said costs are kept to a minimum because Mercy Ships staff raises their own financial support, and corporations donate millions in medical devices each year.
But no one argues with results. After Angelle's surgery, local authorities hardly recognized her, and she got a new ID card. One patient with extensive facial scars from acid burns wrote to thank his Mercy Ships surgeon: "May God, the Almighty, bless you and your family. My family and I are praying for you to make me a normal man to give me a hope—what I lost after my accident."
For the patients, a cost-benefit analysis of such surgeries transcends the metrics. A new face gives them an unimaginably fresh start on life and a transforming perspective on Christian faith.
Deann Alford is a senior writer for Christianity Today. She is based in Austin, Texas.
Related Elsewhere:
Christianity Today previously reported on Mercy Ships in "Hope for the Living Dead" and "Against the Tide." The organization was one of our 100 Things the Church Is Doing Right.
Mercy Ships has photos, stories, and more about its ministry.
Have something to add about this? See something we missed? Share your feedback here.
Our digital archives are a work in progress. Let us know if corrections need to be made.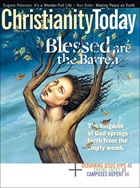 This article is from the December 2007 issue.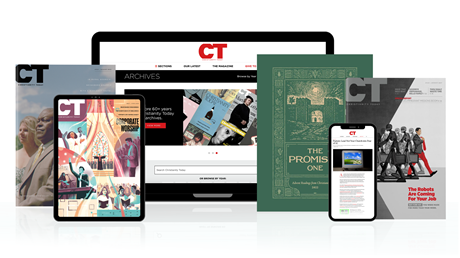 Annual & Monthly subscriptions available.
Print & Digital Issues of CT magazine
Complete access to every article on ChristianityToday.com
Unlimited access to 65+ years of CT's online archives
Member-only special issues
Subscribe
Saving Faces
Saving Faces