A Spanish court issued an arrest warrant on July 7 for former Guatemalan military ruler Efrain Rios Montt, charging him and seven other leaders with genocide, terrorism, and state-sponsored torture.
Retired army general Rios Montt, 80, a longtime lay pastor in Guatemala's Pentecostal Verbo Church, came to power after a 1982 military coup during the nation's civil war that pitted four Marxist guerrilla groups against the government. Seventeen months later, a bloodless coup toppled Rios Montt from power.
He ruled during the Central American Cold War struggles between governments and leftist insurgencies in Guatemala, El Salvador, and Nicaragua, which took place in the late 1970s and 1980s.
Rios Montt once counted Luis Palau, Jerry Falwell, and Pat Robertson among his friends and supporters. (Christianity Today ran multiple articles promoting his presidency.) "It's great to have a Christian president as a model," Palau told CT in 1983. "The hand of God appears to be on him."
A U.S. State Department report, however, describes Rios Montt's 17-month rule as "probably the most violent period of the 36-year internal conflict, resulting in about 200,000 deaths of mostly unarmed indigenous civilians." A 1996 peace treaty ended Guatemala's civil war. In 1999, a U.N.-sponsored truth commission, called the Historical Clarification Commission, found government forces responsible for 93 percent of war deaths. President Bill Clinton apologized for support the United States granted to Guatemala's military rulers.
Many evangelical Guatemala watchers, however, say Rios Montt did not order or even know about the massacres. Others maintain that during the Cold War, drastic measures were justified to keep Communists from overthrowing Guatemala's government.
"Nobody is saying we need to prosecute the other side, the guerrilla leaders," said Steve Sywulka, interim Guatemala field director of CAM International, a missions agency. "[They] were also responsible for many deaths, both directly and indirectly."
Manuel Dionicio, secretary general of the Evangelical Alliance of Guatemala, told CT that Rios Montt's duty was to defend Guatemala from Communism. "But I don't believe he's killed anybody," Dionicio said. "Perhaps his biggest 'sin' is that he professed to be evangelical."
Retired CAM president and former missionary to Guatemala J. Ronald Blue told CT he spoke years ago with Rios Montt. "I am convinced that he was not the one who ordered all the atrocities that were committed during his presidency," Blue said. "I tend to trust people, and in this case, I trust Rios Montt's testimony. I am convinced that he is a brother in Christ and is an honorable man."
Last year, Spain's constitutional court authorized tribunals to try defendants for crimes against humanity, regardless of whether they involved Spanish citizens. Guatemala has granted Rios Montt amnesty.
Rios Montt remained a fixture in Guatemalan politics even after the coup stripped him of power. Long known for fighting corruption, he became president of Guatemala's Congress in 2000.
"He was seen as somebody who brought stability and order into a very chaotic situation," Sywulka said.
But later that year, Rios Montt's image suffered in a scandal involving liquor tax legislation. In 2003, he garnered only 11 percent of the vote while running for president.
"We've moved on. He's nobody, a failed politician," said Danny Carroll Rodas, who has taught for 24 years at Central American Theological Seminary. Carroll trusts the Historical Clarification Commission report and doubts claims of Rios Montt's ignorance, in part because he was a military leader.
"He may have known something but couldn't do anything about it," Carroll said. "Will we ever know that?"
Yet the seminary professor holds out hope that a warehouse full of early-1980s military records discovered in July 2005 will provide answers. Bringing Rios Montt to trial may expose what really happened. "The story needs to be told," Carroll said, "and in the telling, there's a sense of healing."
Related Elsewhere:
News elsewhere includes:
War justice is still elusive for many in Guatemala | Spanish arrest warrants highlighted Guatemala's problems prosecuting rights abuses during its civil war. (The Miami Herald, July 30, 2006)
Spanish judge orders Guatemalan ex-rulers arrested | A Spanish judge on Friday ordered the arrest of two former Guatemalan military rulers for genocide, torture, illegal arrest and terrorism during the central American country's civil war. (Reuters)
Spanish judge in Guatemala for genocide probe | A Spanish judge arrived in Guatemala on Saturday to investigate atrocities committed during the Central American nation's armed conflict, but local officials might not allow him to proceed. (Reuters)
Wikipedia has an entry on Montt.
More CT coverage of Guatemala is available on our site.
Have something to add about this? See something we missed? Share your feedback here.
Our digital archives are a work in progress. Let us know if corrections need to be made.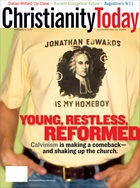 This article is from the September 2006 issue.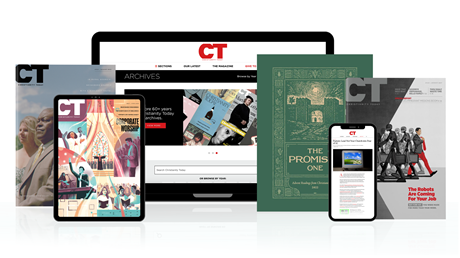 Subscribe to Christianity Today and get access to this article plus 65+ years of archives.
Home delivery of CT magazine
Complete access to articles on ChristianityToday.com
Over 120 years of magazine archives plus full access to all of CT's online archives
Subscribe Now
The Truth Is Somewhere
The Truth Is Somewhere