The New York Times columnist won a 2006 Pulitzer Prize for his coverage of the Darfur genocide. He dubbed conservative Christians "the new internationalists" in a 2002 column, one his many that has explored evangelicals and American foreign policy.
What's surprised you about covering evangelicals?
There is a really important change going on within the evangelical community. In general, evangelicals had been a disproportionally isolationist constituency in the country, skeptical of foreign aid and foreign engagement. That is really changing. Increasingly, you're getting a really important evangelical constituency for fighting AIDS, for fighting genocide in Darfur, for fighting sex trafficking.
What misconceptions do evangelicals have about secularists or big media like The New York Times?
The misconceptions and distrust tend to be mirror images. In general, people on all sides of these issues are people of goodwill who are struggling with how best to address tremendous problems of human suffering. The question of abstinence versus condoms has become one of these battlegrounds. And that battle has certainly created a certain amount of resentment and gnashing of teeth on both sides. It is useful for both sides to pause and remember that people on the other side of that debate are genuine people of goodwill who are trying to ease suffering.
What moves you to cover humanitarian crises?
I've been surprised since I got the column that newspapers columns have less persuasive power than most people believe. When I write about an issue that is already out there, that persuades very few people. On the contrary, when I write about an issue people aren't thinking about, I can help put it on the agenda. If I take something like sex trafficking, Darfur, or AIDS orphans, then I can make people feel pretty bad over breakfast. Feeling bad is often their first step toward generating some kind of response to deal with the problem.
What are the possibilities, but also the limits, of faith-based activism on Darfur?
Especially during the Bush administration, evangelicals have a special responsibility to take action and lead the way, because they have influence in the White House that The New York Times columnists do not. There are hundreds of thousands of people who are alive today in Darfur because an outcry has galvanized the White House to provide a lot of humanitarian aid. But there are hundreds of thousands of others who are dead because we all didn't do more. If churches around the country had stood up at the end of 2003 or early 2004, if newspapers and television stations had stood up, then we would have saved hundreds of thousands of lives. They died on our watch.
What has your reporting taught you about Christianity in China?
Christianity has certainly been growing since the early 1980s. But in the past there's been a certain stigma attached to it among some intellectual quarters, because often the Christians have been peasants. It struck me that in the last few years there have been more intellectuals in the cities converting to Christianity.
To some degree Christianity has also become linked to democratic protest in a way that reminds me a lot of South Korea in the 1980s. I think the government is really nervous about how to deal with this. Christianity creates networks of people around the country, which is something that traditionally the Communist Party has not faced. It creates a source of moral authority and legitimacy that is outside the government. In Poland the Communist Party had this terrible problem with the Catholic Church. The Chinese never had anything remotely like that. The Christian church may be the beginnings of such a framework. And the fact that President Bush is a Christian, is concerned about Christians in China, that gives Christians in China a measure of protection that Falun Gong, for example, does not. China would not get away with beating to death lots and lots of underground Christian church leaders.
In this country we somewhat exaggerate the degree of repression against Christianity. It's very real, but it tends to be somewhat localized. Your average Christian in China hasn't been threatened, doesn't know anybody who's been beaten up. Christianity to some degree has become cool. It's become kind of a famous brand in the same way people want to have brand name clothes or carry a brand name purse. There is an element in China of Christianity being a brand name religion.
What are some ways that Christians in America can encourage the growth of Christianity in China?
I don't think we should exaggerate our ability to shape what goes on in Chinese society. All those vast efforts to send missionaries to China early in the 20th century really didn't get very far. The future of faith in China is going to be determined by the Chinese themselves. Where you get Christians who are arrested, beaten up, I think Americans can and should play a role in denouncing those kinds of abuses and speaking out against those kinds of injustices.
But if Christians are perceived as a fifth column or as pawns of Americans, that will discredit it. China is a deeply nationalist country. Americans should also be a little bit leery because Christianity in China covers a huge range. There are also a number of cults that call themselves Christians. When they get in trouble, they try to get help from the West.
Christians shouldn't only speak up on behalf of Christians who are tortured. Falun Gong is bearing the biggest brunt of religious repression in China. It behooves the American evangelical community to speak up when Falun Gong believers are tortured or their children taken away.
What do evangelicals uniquely add to American foreign policy?
One of the reasons for liberal antagonism toward evangelicals is this sort of distasteful recollection of evangelicals as pious hypocrites who just want to engage in culture wars and peer down at gays or single fathers. The National Association of Evangelicals has re-branded the movement as a group of people who try desperately to alleviate human suffering whether they're kids being tossed into bonfires in Darfur or sex trafficking victims in Cambodia.
I do have one beef with some elements of the evangelical community. Often church leaders have a rigid ideological position that is insufficiently informed by facts on the ground. Everybody does this. But on the issue of condoms, for example, there's a huge gulf between church leadership or Washington offices, with deep hostility toward condoms, and missionaries all across Africa who are just desperately trying to save lives. Their friends are dying of AIDS, and they're trying to keep people alive so they can save them. I hope the evangelical community will make use of these incredibly knowledgeable missionaries in the field who know more about African society than the CIA does. These people have lived in the country for many years, outside the capital, speak the language, and their kids go to local schools or play with local kids.
Related Elsewhere:
Nicholas Kristof's columns are available from The New York Times.
Following Kristof's column, in 2004, Christianity Today asked Are Evangelicals the 'New Internationalists'?
Kristof's blog is available on the Times website. His Pulitzer-winning columns are collected at the Pulitzer site.
PBS interviewed Kristof after he was awarded the Pulitzer.
Have something to add about this? See something we missed? Share your feedback here.
Our digital archives are a work in progress. Let us know if corrections need to be made.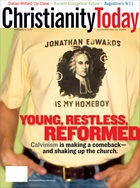 This article is from the September 2006 issue.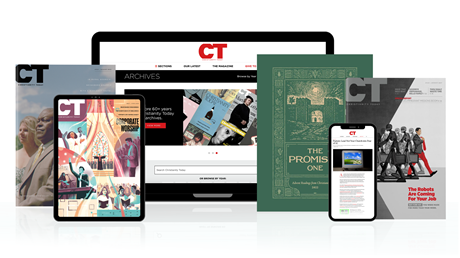 Annual & Monthly subscriptions available.
Print & Digital Issues of CT magazine
Complete access to every article on ChristianityToday.com
Unlimited access to 65+ years of CT's online archives
Member-only special issues
Subscribe
Nicholas Kristof on Evangelicals, China, and Human Rights
Nicholas Kristof on Evangelicals, China, and Human Rights