Jews for Jesus (JFJ) recently finished a 66-month evangelistic campaign with a month-long New York finale. Two hundred missionaries worked the streets for JFJ's largest-ever campaign in New York, which boasts the largest Jewish population in the world outside Israel. They distributed 1 million tracts and collected contact information for more than 5,000 people.
"It's hot in the subways, on the streets; our feet are tired," David Brickner, executive director of Jews for Jesus, told CT. "But the response has been volcanic."
Brickner said 157 Jews and 164 Gentiles had become followers of Yeshua as of mid-July, most of them through street evangelism.
Jews for Jesus, composed of evangelicals with Jewish lineage, began the campaign by sending the Jesus film in Yiddish to 80,000 Hasidic homes in the city. With a campaign budget of about $1.5 million, JFJ also launched ads in newspapers, radio stations, and in the subway. JFJ dispersed missionaries through all five city boroughs and sections of New Jersey.
Missionaries tried to spark conversations by asking passersby who they thought Jesus was before explaining that they were both Jews and Christians.
"The bottom line is we're saying Jesus is the Messiah of Israel. What could be more Jewish?" Brickner said. "My Jewish heritage is secondary to the fact that Jesus is the Messiah."
For follow-up, Jews for Jesus is working with a number of local evangelical churches, including Calvary Baptist Church, Brooklyn Tabernacle, and Christ Lutheran church.
Christ Lutheran pastor Vernon Schultheis said the church allows JFJ to use building space to store supplies and eat. He isn't sure handing out tracts is the most effective evangelistic technique, but added it may be as good as any other since Jews are so difficult to evangelize.
"They take this very seriously," Schultheis said. "Anyone who takes a month out of their year to evangelize is to be respected."
Not all of the responses to Jews for Jesus have been positive. An angry commuter punched one evangelist in the mouth. But Brickner said that most of the incidents have been nonviolent—though there were a few public burnings of the Jesus film.
Jews for Judaism, a group that counters groups like Jews for Jesus, tried to alert Jews to the upcoming campaign by placing ads in more than 60 newspapers, encouraging Jews to strengthen their Jewish faith.
Scott Hillman, the head of Jews for Judaism's Baltimore office, called the campaign a marketing ploy and said it is impossible for someone to be both Jewish and Christian.
"It is cloaking fundamentalist, Protestant Christianity and dressing it up in Jewish clothes and calling it Judaism," Hillman said. "It's doing a disservice to 3,500 years of Jewish heritage and 2,000 years of Christian heritage."
San Francisco–based Jews for Jesus visited 55 cities around the world during its $18 million Behold Your God campaign. The group is forming plans to evangelize in Israel in 2007.
Related Elsewhere:
More about Jews for Jesus' New York campaign is available from their website.
News elsewhere about their evangelistic outreach in New York includes:
Redemption or Bust | If it is summer in New York, it is high season for visiting missionaries, whose numbers have swelled greatly in recent years, according to the leaders of several mission groups. That is not only because of the growing pull of evangelical churches, but also because of New York's appeal as a challenging landscape for young evangelicals. (The New York Times, August 13, 2006)
Holy hell over subway 'Jesus' | Ad blitz targets Jews (New York Post, July 7, 2006)
I won't fall pray to Jews for Jesus | Usually I take any piece of paper some poor soul is handing out, be it breakfast menu or psychic healer special. I even take the Jehovah's Witness magazines, when they're in English. So why do my hands clench into don't-get-that-thing-NEAR-me fists when someone tries to hand me a pamphlet from Jews for Jesus? (Lenore Skenazy, New York Daily News, July 12, 2006)
Jews for Jesus campaign targets NY Jews | With a budget of $1.5 million and determined to make their month-long New York crusade the grand finale of their five-year global "Behold Your God" campaign, Jews for Jesus has pulled out all the stops. (Jerusalem Post, Jul. 10, 2006)
Other Christianity Today coverage of Jews for Jesus and Messianic Judaism includes:
Domain Game: Can Jews for Jesus Win Its Google Suit? | It's not clear whether group has right to trademark in subdomains. (Feb. 3, 2006)
Jacob vs. Jacob | Jewish believers in Jesus quarrel over both style and substance. (Feb. 8, 2005)
Messianics for Evangelicals | The Messianic Movement surveys a vast and often confusing realm. (March 22, 2006)
All in the Family | Unraveling the church's confusion about Messianic Jews. (March 22, 2006)
Elephant in the Room | Messianic Jews seem to be an embarrassment in an otherwise thoughtful dialogue. (May 18, 2004)
University Forbids 'Offensive' Tracts | Messianic Jew sues University of New Orleans over ban. (Sept. 17, 2003)
Article continues below
CT Classic: Do Jews Really Need Jesus? | What evangelicals believe about evangelization of the Jews—and whether the Holocaust makes a difference in that task. (Aug. 16, 2002)
CT Classic: Judaism Under the Secular Umbrella | The best challenges force you to identify yourself. (July 26, 2002) A 1978 interview with Chaim Potok.
Weblog: Dial M For Messianic Jews | Jewish groups fight messianics in phone book (Feb. 18, 2002)
The Return of the Jewish Church | In 1967, there were no Messianic Jewish congregations in the world. Today there are 350. Who are these believers? (Sept. 7, 1998)
Have something to add about this? See something we missed? Share your feedback here.
Our digital archives are a work in progress. Let us know if corrections need to be made.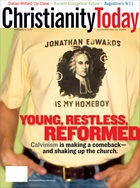 This article is from the September 2006 issue.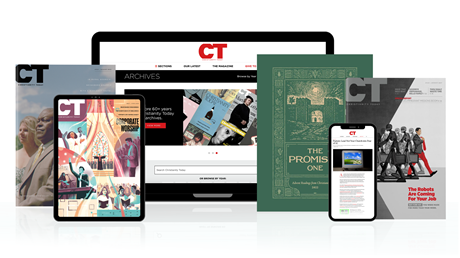 Annual & Monthly subscriptions available.
Print & Digital Issues of CT magazine
Complete access to every article on ChristianityToday.com
Unlimited access to 65+ years of CT's online archives
Member-only special issues
Subscribe
'Volcanic' Response
'Volcanic' Response