In 2005, President Bush appointed John Bolton, a persistent critic of the United Nations, as U.S. ambassador to the U.N. In part due to a filibuster by Democrats, Senate supporters had insufficient votes for confirmation. But in August, Bush made a "recess appointment," which allows Bolton to serve on an interim basis, most likely until January 2007.
Since last summer, Bolton has pressed forward on multiple fronts, including the ongoing genocide with an estimated death toll of 200,000 or more in Sudan's western region of Darfur, peace efforts in southern Sudan, Iran's secretive nuclear program, the ongoing conflict in Iraq, and U.N. reform. Tony Carnes, senior writer for Christianity Today, and another journalist talked recently with Ambassador Bolton at the U.S. Mission to the United Nations in New York.
How do you assess the plan for U.N. peacekeepers to take over the African Union's mission to stop genocide in Darfur?
There is a lot of work to do. We're pushing a resolution that will take into account not only the period when there's a U.N. force that replaces the African Union force, but also strengthens the African Union force [until then]. We've run into opposition in the Security Council. But our view is, because of the deteriorating security situation in Darfur, we have to move now. We have to move ahead as rapidly as we can.
Are peace negotiations having any effect?
In Abuja [Nigeria], the negotiations between the Darfur parties and the government in Khartoum [Sudan] have not been without difficulty, because the rebel groups themselves are fragmented and don't have a common position. We're working with the rebel groups to have a common negotiating front, so that Khartoum can't split them apart. The main aspect of our effort is to bring peace inside Sudan. The main problem is the government of Sudan is not protecting its own citizens. In many respects, Sudan is responsible for the conflict and for the abuses of human rights, the genocide, the turning of whole populations into refugees and displaced persons. That's really what we're focused on, to bring security back to Darfur, so people can return to normal lives.
There are Sudanese refugees stranded in Egypt. Should they be allowed to seek asylum in the United States or elsewhere?
Our real effort for these people is to give them the opportunity to go back to their own homes and villages and farms, to get them out of the refugee camps or the displaced persons camps, where the conditions are far from ideal and where they're not living their own lives.
Does focusing attention on Darfur mean we are not paying proper attention to the peace agreement in southern Sudan?
If you look at [U.N. special envoy to Sudan] Jan Pronk's report, he lays out some aspects not only in southern Sudan, but also in eastern Sudan, where the security situation has worsened. It remains a very complex situation. If Darfur doesn't get resolved, it could have implications that spill over or put at risk [Sudan's] government of national unity.
We've put so much effort into trying to stop the North-South conflict. We need a much larger effort in Sudan. It's not a question of shifting resources from the South to Darfur. You're talking about a substantial expansion of the U.N. mission in order to deal with Darfur.
Will there be enough food in the region?
I don't think there's a lack of food overall. It's the ability to deliver food to certain regions, where AMIS [African Union Mission in Sudan] isn't present or the conflict is still boiling over.
Should sanctions be imposed against Sudan for atrocities and abuses?
We've been actively trying to move on the sanctions front against some of the individuals responsible for the worst human-rights abuses—named individuals, whether among the rebels or in the government of Khartoum.
Do you want these individuals charged before the international court?
It's more effective if you seize their assets, apply target sanctions against their travel outside the country, and [apply] an arms embargo to cut off their weapons.
Some people say that religious people being involved in foreign affairs is a problem. Should we be wary of having religious people involved in foreign affairs?
It's a fact of American political life that religious people have been involved from the outset of the country. It's been unique in American foreign policy the role that religion has played, if you go back to the abolition of slavery and the international slave trade.
But one thing that's different about the formulation of American foreign policy from almost any other country's is how democratic it is. You have the role of Congress. Foreign policy in the United States is not formulated by a small elite in the foreign ministry.
You have people with economic interests. You obviously have people with religious values who are involved. All compete in the political marketplace in Washington for the formulation of policy. I think it's beneficial to the United States.
I'm a big supporter of people of faith getting as involved in foreign policy as they do in domestic policy.
How helpful is Russia being as we try to deal with Iran's nuclear program?
The positive news is that among the five permanent members of the Security Council, there really is a strong feeling that Iran cannot be allowed to get nuclear weapons. The difficulty we're having now within the five permanent members is that we don't have agreement on how to do that.
If Iran were to make the strategic decision that they want to give up the pursuit of nuclear weapons, they could have a completely different relationship with the United States. That's what Libya has done.
What proposals for U.N. reform do you favor?
We want to look at all of the U.N.'s programs, all of what we call the "mandate review." The mandate review is looking at the substance of what the U.N. does. The real issue, the more important issue, is doing the right things.
One thing that's clear is that the U.N. is overstretched. It's overstretched in peacekeeping, as the secretariat itself has acknowledged. Eighteen peacekeeping operations worldwide, with 80,000 troops deployed, leaves the organization in a very difficult position. It's hard for the secretariat to manage. It's hard for the Security Council to manage.
Our effort at reform is to make the U.N. potentially a more effective international problem-solver, or you could say a better competitor in the international marketplace for problem-solving. One of the ironies is that the countries here that criticize [the U.S.] most for not using the U.N. as often as they would like us to are the very countries that oppose the reform efforts.
You have been skeptical about the United Nations. At what point would you give up on reform?
It's important that we make a good faith, legitimate, and sustained effort to achieve reform. People will judge, when that effort is over, whether it succeeded or not. What I plan to do is to tell the truth about the result, and not spin it one way or the other, but be objective. "We've achieved this. We haven't achieved that."
Whatever the outcome is, I want to tell the truth about it. Then people can make up their minds.
Tony Carnes, based in New York City, is a senior writer for Christianity Today.
Related Elsewhere:
Have something to add about this? See something we missed? Share your feedback here.
Our digital archives are a work in progress. Let us know if corrections need to be made.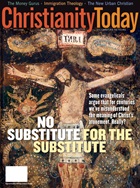 This article is from the May 2006 issue.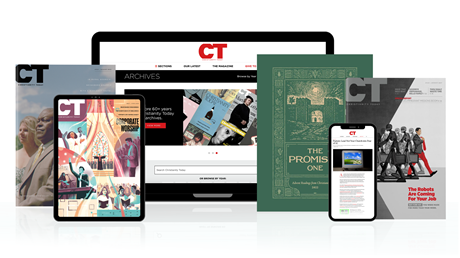 Annual & Monthly subscriptions available.
Print & Digital Issues of CT magazine
Complete access to every article on ChristianityToday.com
Unlimited access to 65+ years of CT's online archives
Member-only special issues
Subscribe
Stopping Genocide—Again
Stopping Genocide—Again