On a bright Saturday morning in February, pastor, politician, and entrepreneur Leonard Lucas brunches with a trucker headhunter named Joe at the Marriott in downtown New Orleans. Joe's business needs truck drivers by the dozens in the city's post-Hurricane Katrina economy, minimal experience necessary. The pay is fabulous: $2,000 a week.
Lucas aims to link his headhunter buddy with 500 native New Orleans residents and their church leaders, scattered cross-country and yearning for home. They can't return without a regular paycheck.
Lucas believes New Orleans is going to be rebuilt. "Who's going to do it?" he asks, wearing his now—trademark blue sweat suit. "The whole fabric of our city has been destroyed. Who better to reweave it than its churches? God sent the storm to bless us, not curse us. As a church, we have to fight for the soul of our city."
The battle for the soul of New Orleans is on. Lucas is one foot soldier among a fast-forming network of Christians (pastors, businesspeople, and government leaders) working for lasting transformation. This network includes Houston-based disaster pastor Jerry Davis. His mobile relief ministry rolled into town on the September morning that the evacuated city reopened. It includes New Orleans Christian businesswoman Shelia Dixon. It also includes local pastors, such as Bruce Davenport of St. John #5 Baptist, the only church operating in its part of the Seventh Ward. Katrina wiped out St. John #5's extensive tutoring, housing, drug rehab, unwed mothers, computer skills, and HIV/AIDS programs.
Countless other New Orleans pastors remain out of pocket nationwide, shepherding fragments of their flocks. More than 250,000 people still have not returned to New Orleans (there were 464,000 pre-Katrina). Bringing pastors back to New Orleans is central to the city's restoration, Lucas says. Both church leaders and laypeople need a steady paycheck.
Billions of federal dollars are flowing into the local economy for debris removal and reconstruction. More than 60,000 New Orleans homes had severe or major storm damage. Jobs requiring minimal skills abound, ranging from hauling off flood-damaged cars and mucking out businesses to rebuilding houses.
Lucas and Davis endorse a bold game plan: Encourage a local pastor to return to New Orleans from the Katrina diaspora. Local leaders help that pastor find a short-term job to pay the rent and also help him bring back other ready-to-work church members.
Just 10 tithing church members plugged into good wages can jumpstart a congregation that's been non-operational since Katrina. That pastor in time could quit his "day job" and return to full-time ministry. "The idea is to help get people jobs so their pastor can do the work of the ministry," Davis said.
Other plans to help churches have stalled. The Bush-Clinton Katrina fund earmarked $20 million for church rebuilding. By late March, the fund had not disbursed a single dollar, despite applications from 2,000 pastors.
But Davis believes if churches across America can get involved, the outreach to New Orleans congregations could show dramatic results.
From Sin City to Light City
For generations the face of New Orleans has been sin, sensuality, and Mardi Gras celebrations. Alongside these tempting confections, much of its population stewed in a gumbo of dysfunction. Deep poverty especially gripped the African American community.
The murder rate in New Orleans has been more than seven times the national average. Census figures revealed that 28 percent of New Orleans residents lived in poverty. Only 24 percent of Lower Ninth Ward residents had a high-school diploma or its equivalent. The working poor in New Orleans faced a lifetime in dead-end, minimum-wage service jobs. Such jobs paid so badly that a two-income household still could not make enough to feed and shelter a typical family of four without public assistance.
New Orleans church leaders acknowledged to Christianity Today that before Katrina, few of them were willing to work together against chronic poverty. Bruce Nolan, New Orleans Times-Picayune religion writer, notes, "Absent a crisis in the ordinary day-to-day living in New Orleans, there was very little continuing formal relationship on behalf of the greater good of the city."
Lucas and other New Orleans evangelicals told CT that they believe scandalous poverty is the city's greatest shame. But they recognize that along with tragedy, Katrina brought unprecedented opportunity—for the unskilled as well as local churches.
A long-time resident of the notoriously poor Lower Ninth Ward, Lucas has seen chronic poverty for years. One of 10 siblings, the 54-year-old grew up in New Orleans's St. Bernard housing project until age 14.
Twenty-six years ago, Lucas, who is quick with a hug or a passionate, one-on-one sermon about faith and works, planted Light City Church, an independent Pentecostal congregation, in an old bakery. Over the years, church members transformed the bakery into a sanctuary and school.
Light City Christian Academy, a K-12 school, has had an enrollment of 100 students. Lucas says 95 percent of academy graduates attended college. The church's 200 members included lawyers, doctors, and pharmacists who came up through his ministry.
Then, on August 29, came Katrina. The Lower Ninth Ward, population 19,500, with half of its households earning less than $20,000 a year, was among New Orleans's worst-hit neighborhoods.
After a loose barge rammed a levee, Light City Church (which had no flood insurance) took on 10 feet of water. Lucas's congregation joined the 1 million Gulf Coast residents scattered from Baton Rouge to Alaska. Only 30 of his church's members have returned to the neighborhood.
For Lucas, Katrina added injury to insult, because a few months before the storm he had lost his reelection bid for the Louisiana state legislature. Katrina also damaged Lucas's Subway sandwich franchises across New Orleans—all five remain closed. His home, aptly located on Flood Street, took on water and lost chunks of its back wall. In the days following the storm, Lucas found the remains of his brother Lawrence at a relative's house.
At his own wrecked home, Lucas's tailored suits, damp and molding, now rustle in a breeze sweeping the closet. Custom clothing and alligator shoes costing tens of thousands of dollars used to be Lucas's mark of success in pre-Katrina New Orleans. His old trademark attire might be salvageable, but he's no longer interested.
Lucas thanks God for Katrina. "When you wake up with nothing, you're changed," he said. "To my surprise and to my amazement, I'm better off now without [financial success] than with it."
Servant evangelism
As Lucas and other New Orleans Christian leaders seek to rebuild their city, they have noticed both what Katrina trashed (some 80 percent of the city and probably an equal percentage of church buildings) and what she left untouched. The central issue, Lucas maintains, is "the lives of the displaced."
Katrina didn't trash Lucas's cell phone and its invaluable directory. Hours after mobile phone service was restored, Lucas began dialing pastors, church leaders, other Christians, and local business contacts. He quickly discovered who had lucrative contracts for big cleanup jobs, and soon, churchgoing evacuees began returning to New Orleans for work.
Disaster pastor Jerry Davis is among the newest entries in Lucas's cell phone. Davis heads up Houston-based Christian World Embassy. Davis's outreach entered New Orleans the day it reopened in late September with rvs, food, water, and ministry materials, and immediately set up the Good News Camp in City Park's Tad Gormley Stadium parking lot.
Davis networked with ministries operating in the city and with outside groups to form a coalition they call The Saints Come Marching In. This coalition has distributed more than $20 million in meals and supplies. It offers a free clinic, clothing, meals, a workers-wanted bulletin board, and the gospel. The group also helps place outside Christian volunteers in what Davis calls the American church's "mass servant-evangelism movement."
Lucas used his remaining political connections to gain public support for the ministry. New Orleans' city council unanimously passed a resolution affirming The Saints Come Marching In and its clarion call to America's Christian groups to bring volunteer teams, conventions, and conferences to New Orleans. In addition, Davis, Lucas, and others are organizing a "Christian Woodstock" this coming July called Christfest. Organizers hope it will become an annual event that will, in time, exceed the multimillion dollar economic impact on the city that Mardi Gras provides each winter. Davis quips, "People come down, … spend money on whatever hotels are available, but mostly on food. Christians—we don't drink, but boy, do we eat."
Christian businesswoman Shelia Dixon, who works with Davis and the Good News Camp as a community-relations liaison, has a vision beyond matching up the unemployed with jobs. She wants Christians in New Orleans to create 5,000 new minority-owned businesses.
"Poverty is like a disease," says Dixon, 42. She became a memorable symbol of the Katrina tragedy after worldwide publication of a photograph of her (a single tear streaming down her cheek) and her daughter Emily awaiting evacuation from New Orleans. Unlike most others in the flooded city, Dixon owned real estate valued at $1 million and a mental-health clinic.
Now, through the Good News Camp, Dixon is gearing up to teach others the financial skills that her working-class parents taught her. She describes volunteering with the Good News Camp as the least-paying job she's ever loved.
The Jesus gang
A 10-minute drive from the Good News Camp, pastor Bruce Davenport in the Seventh Ward copes with a flood of needs among the hard-core poor and unemployed.
His St. John #5 Baptist Church faces St. Bernard, the city's biggest housing project, made up of three-story apartment buildings.
A son of the neighborhood, Davenport answered God's call to minister there. Before Katrina, his was one of a few churches focused on the desperate souls dwelling in St. Bernard: the drug-addicted mother pimping her 11-year-old pregnant daughter, the 10-year-old with HIV from using infected needles, and the residents who had lived on welfare for three generations.
St. John #5 has sponsored community ministries that led people to Christ, helped rehabilitate them from drugs, alcohol, and gangs, and equipped them with life skills.
"The best gang you can be with is Jesus—that's what we try to tell them," Davenport says. "Jesus had a gang. They were disciples. His gang was to bring relief."
Shortly after Katrina, people living with HIV returned to St. Bernard. Shelters kicked them out as their HIV status became known. Davenport said even before Katrina, his was the only ministry helping people with HIV who live in the community.
Davenport is getting himself and his church members ready as people begin to trickle back to St. Bernard. Christians from Shreveport and Phoenix re-roofed his sanctuary. Other volunteers ripped out ruined walls, furnishings, and equipment. But so far, there is no money for replacement furnishings or equipment.
Church leaders from New Orleans are sending out an sos to Christians across America to partner with New Orleans churches such as Davenport's. "We need help!" declares Leonard Lucas.
That help could transform devastated New Orleans into a place that lives up to the name of Lucas's own church: Light City.
Deann Alford, a CT senior news writer, is based in Austin, Texas.
Related Elsewhere:
Our full coverage of Hurricane Katrina includes these reports from Deann Alford:
Word and Deed, Again and Again | Five months later and counting, Katrina continues to change the lives of both victims and volunteers. (Feb. 27, 2006)
I Was a Stranger | Ministry in the Astrodome and beyond. (Sept. 8, 2005)
Amid the Evacuees | How churches in Houston, among other cities, began picking up the pieces. (Sept. 8, 2005)
Houston's Religious Communities Scramble to Help Evacuees | "We're in this thing for the long haul" without government money, church leaders warn. (Sept. 2, 2005)
Have something to add about this? See something we missed? Share your feedback here.
Our digital archives are a work in progress. Let us know if corrections need to be made.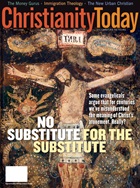 This article is from the May 2006 issue.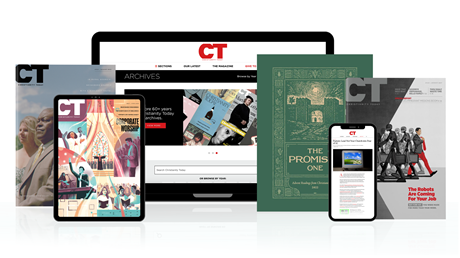 Annual & Monthly subscriptions available.
Print & Digital Issues of CT magazine
Complete access to every article on ChristianityToday.com
Unlimited access to 65+ years of CT's online archives
Member-only special issues
Subscribe
The Saints Go Marching Back
The Saints Go Marching Back