I believe in God. On most days. The chief reason for this belief is a collection of stories so odd that they're either clumsily made up or eternally true.
Had I been asked to write a book in order to trick people into monotheism, I would have concocted a tale a lot more consistent, logical, urbane, mathematically verifiable, politically correct, gender-inclusive, crosscultural, and family-oriented than what we call the Bible. That bit about God—our most devoted parent—asking Abraham to kill his son Isaac? Unhelpful. Cut. The ode to love found in the First Letter to the Corinthians, on the other hand—that's good stuff! I'd stretch it out to a whole book of love poetry and stick it in front of Genesis, to show why God bothered with humanity. And I'd try hard to get a quote from Jesus about homosexuals.
But God's book is already written, and—for reasons only he knows—the tricky passages remain. I tell myself, as G. K. Chesterton put it, that truth must be stranger than fiction, because "fiction is the creation of the human mind and therefore congenial to it." My wager's on the Great Uncongenial. In spite of its many riddles, God's letter to his children is an engrossing thriller about Love on a mission to ravish the world.
I trust in God because of the holy, universal body of Christ, too—in which weak-kneed people like me try to love God and others, but make mistakes all the time. That churches have multiplied (and not just because of splits)—from household fellowships in biblical times to Willow Creek Community Church—attests to the power of their creed. Then there are those three times in my 31 years so far that God answered my stubborn prayers so unambiguously that I felt like I'd just touched the hem of his heavenly robe.
That's why, on most days, I believe, however feebly.
But sometimes—about six days a year—all those reasons are not enough; I have no faith left. This usually happens when a migraine stabs my head or when I hear about yet another person's body invaded by cancer.
That's when God sends in the rabbits.
When my husband and I got our first bunny, we did it, like most people, on impulse. In Stories Rabbits Tell: A Natural and Cultural History of a Misunderstood Creature, Susan E. Davis and Margo Demello write about the irony of how, in a country full of bunny kitsch, few people actually know this animal. The saving grace for us was the discovery of the House Rabbit Society's website at www.rabbit.org. It ushered us into an expanding universe of adults who have discovered how playful, curious, sociable, and affectionate rabbits can be—if they're not kept in cages by themselves. Who knew rabbits could be litter-trained in less than a week?
As my husband and I bunny-proofed our house and joined the ranks of lagomorph aficionados, it was for another reason, too: To us, rabbits embody divine whimsy. When God created the rabbit, it couldn't have been with a straight face.
So when my soul scampers away from God, invariably, our two mini-rex rabbits lollop up out of nowhere to lick my hands or face. Or the animals hurl themselves through the air in the ultimate show of bunny exuberance: a binky. They leap in the air, shake their heads, kick their legs to the side, spin around, and then land, having completed a 180-degree turn—sometimes several times in a row. Or they nudge my hand, presenting themselves for a massage, and grind their teeth with delight when their request is granted. Or they "faint," flopping over on their sides with their eyes rolled back in bliss. What holy hilarity propels rabbits to dance, flop, lick, and bliss out like that? How unnecessary! How extravagant! How good.
William Cowper, a poet who battled depression and wrote 68 hymns, including "O for a Closer Walk with God" and "There Is a Fountain Filled with Blood," also nuzzled lagomorphs. He wrote this of his furry-footed companion:
Yes—thou may'st eat thy bread, and lick the hand
That feeds thee; thou may'st frolic on the floor
At evening, and at night retire secure
To thy straw couch, and slumber unalarm'd;
For I have gain'd thy confidence, have pledg'd
All that is human in me to protect
Thine unsuspecting gratitude and love.
This unsuspecting gratitude and love—in a warm, buoyant animal body, its lavishly soft fur marked by the fingerprints of its Maker, its antics so otherworldly as if to promise that there's more of that in another place—tips the scales toward the Preponderance of Evidence, plopping me back on my knees.
And a strange mirth rises in my chest.
Related Elsewhere:
Agnieszka Tennant's previous columns include:
What Would Jesus Buy? | Saving the world one cashmere sweater at a time. (Jan. 31, 2006)
Agnieszka Tennant's previous articles include:
A Hard Pill to Swallow | How the tiny tablet upset my soul. (Nov. 8, 2005)
Ragamuffin | The patched-up life and unshabby message of Brennan Manning. (June 4, 2004)
'Jesusy' Anne Lamott | Chatting with a born-again paradox. (Jan. 8, 2003)
The Ultimate Language Lesson | Teaching English may well be the 21st century's most promising way to take the Good News to the world. (Dec. 6, 2002)
Possessed or Obsessed? | Many Christians say they are in need of deliverance but some may be giving demons more than their due. (August 24, 2001)
Have something to add about this? See something we missed? Share your feedback here.
Taste and See
Agnieszka Tennant is a former associate editor and editor at large for Christianity Today. She earned her master's degree in international relations at the University of Chicago, where she focused on how religiously-rooted norms influence world politics. Her "Taste and See" column ran from 2006 to 2007.
Previous Taste and See Columns:
Our digital archives are a work in progress. Let us know if corrections need to be made.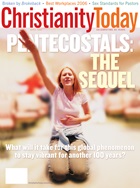 This article is from the April 2006 issue.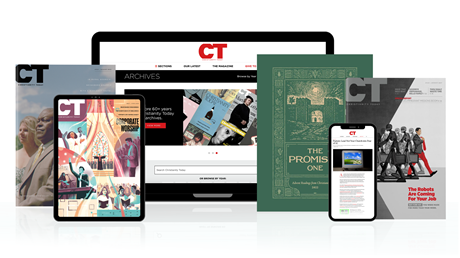 Annual & Monthly subscriptions available.
Print & Digital Issues of CT magazine
Complete access to every article on ChristianityToday.com
Unlimited access to 65+ years of CT's online archives
Member-only special issues
Subscribe
A Velveteen Apologetic
A Velveteen Apologetic