When church music directors lead congregations in singing contemporary Christian music, I often listen stoically with teeth clenched. But one Sunday morning, I cracked. We'd been led through endless repetitions of a meaningless ditty called "Draw Me Close to You," which has zero theological content and could just as easily be sung in any nightclub. When I thought it was finally and mercifully over, the music leader beamed. "Let's sing that again, shall we?" he asked. "No!" I shouted, loudly enough to send heads all around me spinning while my wife, Patty, cringed.
I admit I prefer traditional hymns, but even so, I'm convinced that much of the music being written for the church today reflects an unfortunate trend—slipping across the line from worship to entertainment. Evangelicals are in danger of amusing ourselves to death, to borrow the title of the classic Neil Postman book.
This trend is evident not just in theater-like churches where musicians—with their guitars and bongo drums—often perform at ear-splitting levels. It's also true of Christian radio, historically an important source of serious preaching and teaching. Several stations recently—many acting on the advice of a leading consulting firm—have dropped serious programming in favor of all-music formats. For example, a major station in Baltimore has dropped four talk shows in order to add music. Family Life Radio, a first-class broadcaster, has adopted a new program split of 88 percent music "to appeal to the 35- to 50-year-old demographic." A respected broadcaster recently dropped Focus on the Family on the grounds that it had become too involved in "moral issues." Does anyone really believe the Bible is indifferent to moral questions—or that modern Christians should be?
One station cancelled my four-minute BreakPoint commentary saying that four minutes is the equivalent of one song. Horrors! Besides, the station manager allowed, BreakPoint is too serious and not contemporary enough. When another major station, this one in Cincinnati, replaced BreakPoint with music, I called the station manager, arguing that believers need to think Christianly about major worldview issues. The young woman on the other end of the phone admonished me: "But we don't want to do anything that will upset our listeners." Younger women, she said, want "something to help them cope with life."
This view was confirmed by a Christian homemaker interviewed for a tv special on evangelicalism. She is so busy, she explained, taking care of the kids, family activities, Bible study, cooking, etc., that she doesn't even read the newspaper or care what is happening in the world around her. Church for her is getting her spirits lifted.
Admittedly, modern life does create enormous stress. But can't the church offer comfort and help people confront the culture?
The decision by influential Christian broadcasters and music companies to avoid moral controversies could result in the church withdrawing from the culture as it tragically did a century ago. What is the job of Christian radio, after all? To give people what they want, or—as with any ministry—to give them what they need? Music is important in the life of the church and can inspire us to focus on Christ. But it cannot take the place of solid teaching.
The great strength of radio, as with books, has been to present in-depth teaching and moral discussion that engages Christians cognitively. This is something Americans find increasingly difficult. According to a recent study, the average college graduate's proficient literacy in English has declined from 40 percent in 1992 to 31 percent today. The study defines proficient literacy as the ability to read lengthy, complex texts and draw complicated inferences. Think about it: One out of three college graduates cannot read a book or absorb a serious sermon.
But the gospel above all else is revealed propositional truth—truth that speaks to all of life. Yes, the gospel is simple enough for a child to understand. Yet if you want to study doctrine and worldview, you need the capacity to think. You need the capacity to engage ideas cognitively.
Doctrine and biblical teaching are not—as some "emerging church" advocates believe—dry, dusty, abstract notions. This truth has to be carried into the heart and applied. But there is no escaping that it is truth that must be learned.
Sure, skits and catchy music are good tools for drawing people in, and good Christian music on the radio can inspire us. But these things aren't an end in and of themselves; they should engage us in learning and applying truth.
When Postman published his book two decades ago, he feared television would impair our capacity to think. He was right. Can we learn from this—or are we destined to follow suit, the church blissfully amusing itself into irrelevance?
Related Elsewhere:
Colson's article has already provoked discussion on several blogs.
Article continues below
More Christianity Today coverage on worship includes:
Raising Ebenezer | We are misguided when we modernize hymn texts. By Gary A. Parrett (Jan. 5, 2006)
Old Words, Vibrant Faith | Christian pop/rock band Jars of Clay explains why the church needs more Redemption Songs. (Oct 21, 2005)
'Hymn for Easter Day' | Charles Wesley's 'Christ the Lord Is Risen Today' brings alleluia's historical significance to modern audiences. (March 24, 2005)
Whatever Happened to God? | One of evangelicalism's most respected theologians says most worship is clubby and convivial rather than adoring and expectant. (Feb. 1, 2001)
The New/Old CCM | Classical Christian music, especially the sacred works of Johann Sebastian Bach, finds a young, and large, audience. (Dec. 18, 2000)
Cease-Fire in the Worship Wars | A dispatch from the Calvin Symposium on Worship and the Arts (Feb. 7, 2000)
The Profits of Praise | The praise and worship music industry has changed the way the church sings. (July 12, 1999)
We Are What We Sing | Our classic hymns reveal evangelicalism at its best. (July 12, 1999)
The Triumph of the Praise Songs | How guitars beat out the organ in the worship wars. (July 12, 1999)
Recent Charles Colson columns for Christianity Today include:
A More Excellent Way | Changing the law isn't enough. (Jan. 23, 2006)
My Soul's Dark Night | The best of evangelicalism didn't prepare me for this struggle. (Dec. 7, 2005)
Machiavellian Morality | One reason teenagers, among others, are jammed in our prisons. (Sept. 22, 2005)
Verdict that Demands Evidence | It is Darwinists, not Christians, who are stonewalling the facts. (March 28, 2005)
The Moral Home Front | America's increasing decadence is giving aid and comfort to Muslim terrorists. (Sept. 23, 04)
Reclaiming Occupied Territory | The Great Commission and the cultural commission are not in competition. (July 21, 2004)
Societal Suicide | Legalizing gay marriage will lead to more family breakdown and crime. (May 24, 2004)
Evangelical Drift | Outsiders say we're the status quo. Our call is to prove them wrong. (March 29, 2004)
Confronting Moral Horror | It's a witness even the most jaded find impressive. (Feb. 04, 2004)
Have something to add about this? See something we missed? Share your feedback here.
Charles Colson
Charles Colson was the founder of Prison Fellowship Ministries, an outreach to convicts, victims of crime, and justice officers. Colson, who converted to Christianity before he was indicted on Watergate-related charges, became one of evangelicalism's most influential voices. His books included Born Again and How Now Shall We Live? A Christianity Today columnist since 1985, Colson died in 2012.
Previous Charles Colson Columns:
Our digital archives are a work in progress. Let us know if corrections need to be made.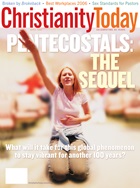 This article is from the April 2006 issue.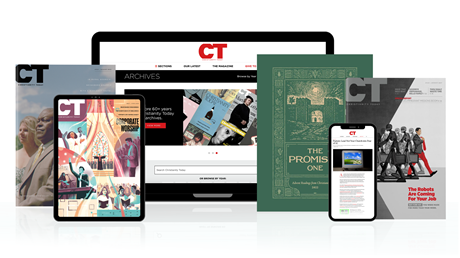 Annual & Monthly subscriptions available.
Print & Digital Issues of CT magazine
Complete access to every article on ChristianityToday.com
Unlimited access to 65+ years of CT's online archives
Member-only special issues
Subscribe
Soothing Ourselves to Death
Soothing Ourselves to Death