Lonnie Latham, a member of the Southern Baptist Convention executive committee and pastor of a large Tulsa, Oklahoma, church, resigned from both positions in January after police arrested him for allegedly attempting to solicit a male undercover officer for oral sex. Earl Paulk, pastor of an Atlanta-area megachurch, has dodged allegations of sexual impropriety for years. But in August 2005, a female employee sued him, alleging he arranged for his brother and visiting pastors to have sex with her. The International Communion of Charismatic Churches (ICCC)—an association Paulk developed—forced him to resign as archbishop in October.
Such cases may be extreme, but stories abound of pastors snared by sexual transgression. The problems transcend theology and ecclesiology. A pervasive culture of sensuality and disregard for communal accountability guarantees that some pastors will struggle with all sorts of sexual temptation. Toss into this mix the internet's availability and anonymity, which have spread the reach of pornography and clandestine sexual encounters. The challenge to help our pastors resist temptation demands a wise church response. First, we must enact clear and enforceable standards that will guard against temptation. Then, our churches must implement plans for discipline and restoration when possible.
Know the Temptations
In 1927, Sinclair Lewis struck a nerve during an era of flamboyant evangelists with his fictional Elmer Gantry. Lewis's model of a huckster preacher long endured in the American mind, occasionally affirmed by salacious real-life examples.
Years later, evangelist Billy Graham knew many leaders who succumbed to temptation on the preaching circuit. That's why in 1948, Graham met with his evangelistic team in Modesto, California, and discussed how to protect themselves against smearing the gospel of Christ. They brainstormed the particular temptations faced by traveling evangelists and identified wealth, prestige, slander, and sex.
They fought back by setting rigorous standards: They would not meet, travel, or eat alone with any woman but their wives. The rule created some awkward moments. Graham relented a bit and in 1993 ate with then-First Lady Hillary Clinton at a table in the center of a restaurant. But the rules worked. The so-called Modesto Manifesto protected the men against their ignoble impulses and helped rehabilitate the image of gospel preachers.
Gordon MacDonald, who succumbed to an affair years ago, writes in the Winter 2006 issue of Leadership that the increasing demands and stresses of pastoral leadership will trigger even more cases of moral failure.
MacDonald says pastors must find peer groups and seek mentor couples to monitor their marriages and family lives. Understanding the threat and taking preemptive action would do much to protect our pastors, their families, their churches, and the appeal of the gospel.
After the Fall
Sadly, even the best preemptive plans will sometimes fail, and many pastors will not submit to such strict rules. Leadership reports that up to 12 percent of pastors have admitted to "inappropriate physical involvement outside marriage." And 38 percent of pastors said internet pornography tempts them. Only a minority will fall, but the threat is strong enough that our churches must prepare for the worst.
Yet many independent evangelical churches have no such plans. "Even with extensive coverage of clergy misconduct over the past decade, congregations still make no plans for handling moral failure until it happens. Then it's too late," Leadership managing editor Eric Reed writes.
Whether and when the pastor returns to ministry needs to be handled with care and on an individual basis. But given the nature of sexual sin, pastors who return to public ministry should probably be the exception. In most instances, the transgression undermines the trust necessary to minister. Charles Spurgeon offered one criterion when he quoted pastor John Angell James in his lectures to students: "When a preacher of righteousness has stood in the way of sinners, he should never again open his lips in the great congregation until his repentance is as notorious as his sin."
Churches that need a model may look to the Assemblies of God (AG). Every few years, AG leaders revisit their policies dealing with moral failure. Most recently, an advisory group considered how to handle pastors with chronic financial debt and problems telling the truth. AG churches turn cases of moral failure over to district or state bodies, and their national policy manual has codified five separate levels of response for pastors caught in varying degrees of pornography use. Adulterous affairs typically correspond with the most serious level for addictive pornography, when the denomination suspends the pastor's credentials and requires two years of professional counseling. Knowing the challenge of overcoming sexual sin, the AG never guarantees it will restore credentials. But if a pastor successfully completes the restoration process, the denomination reissues his credentials.
Restoration plans depend on a pastor's willingness to repent and submit to discipline. Sometimes, the church can only isolate the unrepentant. In such cases, isolation requires cooperation, so the world may see that the church takes holiness seriously. Tragically, unaccountable pastors are more prone to fall, and uncooperative churches are more likely to mishandle the discipline and restoration process. With God's help, together we can ward off temptation and protect our pastors, churches, and the vulnerable for the sake of Christ and the gospel.
Related Elsewhere:
Christianity Today's covered the Earl Paulk scandal.
Articles from our sister publication Leadership Journal on pastors and porn include:
The Leadership survey on Pastors and Internet Pornography | How widespread is it? (January 1, 2001)
Hooked: One Pastor's Struggle with Internet Pornography | First he turned on the computer, then the computer turned on him. (January 1, 2001)
If It Could Happen to Me | Help from men who've been there. (January 1, 2001)
Have something to add about this? See something we missed? Share your feedback here.
Our digital archives are a work in progress. Let us know if corrections need to be made.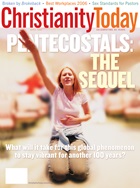 This article is from the April 2006 issue.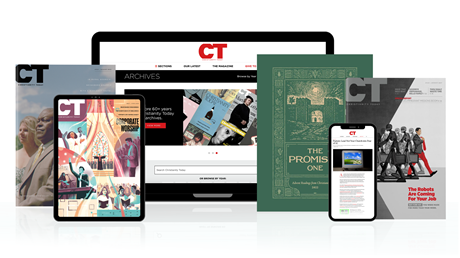 Annual & Monthly subscriptions available.
Print & Digital Issues of CT magazine
Complete access to every article on ChristianityToday.com
Unlimited access to 65+ years of CT's online archives
Member-only special issues
Subscribe
Before the Next Sex Scandal
Before the Next Sex Scandal