President Robert Mugabe introduced a nongovernmental organization bill last summer that would ban all foreign human-rights groups in Zimbabwe and cut off foreign funding for NGOs. Church groups that have been vocal on human-rights issues will be under government scrutiny.
The law would permit only the existence of religious groups confined purely to religious work. It represents the latest effort by the authoritarian government to assert control over church groups.
"If you look at the bill itself, it doesn't come out and say churches, but the content and works described in the bill will encompass almost all work that is done by the church," said Frederick Chiromba, secretary general of the Zimbabwe Catholic Bishops' Conference.
The bill, which was scheduled to go to a parliamentary vote in October, requires all NGOs to register with a government-appointed regulatory council and disclose details of their programs and funding. The council will have the power to formulate a code of conduct and decide who can be registered.
Organizations covered include those involved in charity work, humanitarian assistance, legal aid, animal welfare, environmental issues, and human rights. The government claims NGOs are Western proxies bent on destabilizing the country.
In recent years Christians have blasted the government for policies fostering starvation. The economy shrank by 13 percent in 2003.
With up to 80 percent of the population living under the poverty line, the Zimbabwe National Association of Nongovernmental Organizations (NANGO) contends that the NGO sector is a critical safety net for the nation.
More than 5,000 NGOs and faith-based groups work in Zimbabwe. NANGO is seeking to block the ban on foreign funding.
Fambai Ngirrante, information officer for NANGO, said the bill does not even define religious organizations. Most churches will have to register as NGOs.
"Churches and faith-based organizations who try to help people and meet their needs will be in violation," Ngirrante said. "For example, some faith-based groups dig [wells] where communities have no water. Under the proposed bill, that will no longer be allowed."
Chiromba said the bill would limit churches to praying and preaching. "If you go beyond that, you will be in violation."
Government officials say critics are exaggerating. "The bill was aimed at helping other NGOs to work without being pressured into being antigovernment," officials said in a written statement.
Chiromba is pinning his hopes on "fine Christian men in parliament who know the works of their own churches."
Related Elsewhere:
News elsewhere on the law includes:
Bishops lobby for Zimbabwean democracy | Two Zimbabwean bishops working behind the scenes to reduce tensions before parliamentary elections next year visited Washington this week as part of what they consider their duty to keep the country on the world's agenda. (Nora Boustany, Washington Post, Oct. 22, 2004)
Govt moves to grab church land | Government has expanded its bid to nationalise all private land by acquiring church run farms in violation of its earlier promises that it would not take over farms run by religious organisations. (Zimbabwe Independent, Harare, Oct. 22, 2004)
Government to amend NGO Bill | Government intends to amend the Non-Governmental Organisations Bill to streamline the targeted institutions by defining the contentious issues of governance. (Zimbabwe Independent, Zimbabwe, Oct. 15, 2004)
Bingu stops NGO prayers | Interdenominational prayers which a group of NGOs organised in Blantyre last Saturday to seek divine intervention against an amended NGO Bill in Zimbabwe failed to take place following President Bingu wa Mutharika's last minute decision which led to police barring entry to the BAT ground scheduled, venue of the prayers. (The Nation, Malawi, October 18, 2004)
NGOs Craft Code of Ethics | Zimbabwe's troubled non-governmental sector, jittery over a restrictive law the government has tabled in parliament to monitor its operations, has crafted a code of ethics as an eleventh-hour attempt to avert the impending control. (Financial Gazette, Harare, Oct. 14, 2004)
Proposed NGO Law to Destroy 10,000 Jobs | About 10 000 people employed in the non-governmental organisation (NGO) sector risk losing their jobs if President Robert Mugabe's ruling ZANU PF forges ahead with a proposed law that seeks to restrict operations of the civic society groupings. (Financial Gazette, Harare, Oct. 7, 2004)
Outcry over NGO law | President Robert Mugabe, wary of civic groupings the government suspects are working in cahoots with the main opposition Movement for Democratic Change (MDC) to wrest political power, is leaving nothing to chance to "bury" the opposition in next year's parliamentary polls. (Financial Gazette, Harare, July 29, 2004)
Other recent Christianity Today articles on humanitarian problems in Zimbabwe include:
Food for Votes | Aid agencies fight starvation, Mugabe's brutal politics in Zimbabwe (Dec. 18, 2002)
Article continues below
Bishop Appeals For End To Violence In Zimbabwe | Political intimidation has mounted in the run-up to the March presidential election. (Jan. 11, 2002)
Church School Used to Train Militias, Zimbabwe Politician Says | Youths reportedly instructed in political violence techniques in run-up to election. (June 5, 2001)
Leading Anglican Priest Protests by Cutting Ties With Church in Zimbabwe | White clergyman upset with appointment of bishop and with President Mugabe. (June 5, 2001)
Zimbabwean Archbishop Warns That Church Must Stand Against Injustice | Article in church newspaper is thinly veiled criticism of Mugabe government. (June 5, 2001)
Zimbabwe Christians 'Outraged' at Police Role in Student's Death | Catholic Commission for Justice and Peace calls for peace as students demonstrate over low grants. (April 23, 2001)
For more stories on Zimbabwe, see AllAfrica.com and Yahoo full coverage.
Have something to add about this? See something we missed? Share your feedback here.
Our digital archives are a work in progress. Let us know if corrections need to be made.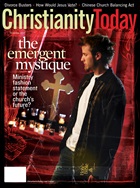 This article is from the November 2004 issue.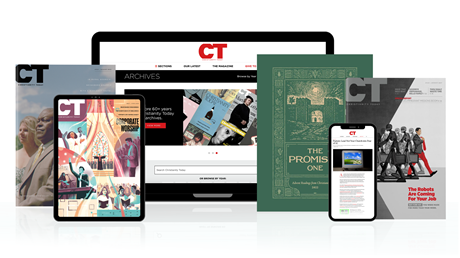 Subscribe to Christianity Today and get access to this article plus 65+ years of archives.
Home delivery of CT magazine
Complete access to articles on ChristianityToday.com
Over 120 years of magazine archives plus full access to all of CT's online archives
Subscribe Now
Silencing Rights Talk
Silencing Rights Talk