The late Carl Henry was not only a theologian and evangelist, but also the first editor of Christianity Today. Today he would have been 100 years old. As we celebrate his birthday, here's a look back at Henry's contributions to evangelicalism.
Carl Henry was ever the evangelist—though few think of the great theologian in this way. And sometimes he would go to extraordinary lengths to proclaim the message of the Bible. One of my most vivid memories of him is from an address he gave to several thousand Southern Baptist pastors. He was describing the bankruptcy of philosophical naturalism, which has no place for the handiwork of a personal God. His text was Ecclesiastes 12:5—the meaningless shuttle of a purposeless life, as almond trees blossom, mourners go about the streets, and "the grasshopper drags itself along."
As Henry described all this in his high, wispy voice, suddenly I was astonished to see this lanky preacher-theologian leave the pulpit and begin to walk back and forth across the platform, slightly jumping as he imitated a grasshopper dragging itself through a field. This was as close as I ever saw Henry come to a charismatic display, but those who heard that message will never forget it.
Nor will the evangelical world soon forget him. Carl Ferdinand Howard Henry was born on January 22, 1913, in New York City, the son of German immigrant parents. He died on December 7, 2003, in Watertown, Wisconsin, with Helga, his beloved wife of 63 years, at his side. In the 90 years that intervened between these two events, Henry cut a wide and deep swath across the landscape of American Christianity and the world evangelical movement. Indeed, along with his Wheaton College classmate, Billy Graham, and distinguished Boston pastor Harold John Ockenga, Henry practically invented what later became known as evangelicalism.
A Youth Adrift
Although his father was a Lutheran and his mother a Roman Catholic, Henry was baptized and confirmed as an Episcopalian. But none of this really took, and Henry became a teenage dropout from church in the Central Islip community on Long Island where he grew up. He could type 85 words per minute, and, during the Depression, he found work as a reporter and eventually editor of a major weekly near his home.
All of this changed in 1933 when Henry, a 20-year-old, received Jesus Christ as his Savior and Lord. He later said of this event: "Into the darkness of my young life, he put bright stars that still shine and sparkle. After that encounter, I walked the world with God as my Friend." He was dipped in baptism at a local Baptist church and soon was off to pursue studies at Wheaton.
At Wheaton, Henry met not only Graham but also Harold Lindsell, Kenneth Taylor, Sam Moffett, Richard Halverson, and other students destined to become luminaries in the dawning evangelical renaissance. Most important, he met Helga Bender, the beautiful daughter of Baptist missionaries to the African Cameroons. To help support himself, Henry taught typing; Helga was a student in one of his classes. He was enchanted with her hazel eyes, which sparkled, he wrote at the time, "like the light of heaven." They were married in 1940 and eventually had two children: a daughter, Carol, an expert musicologist, and a son, Paul, a United States congressman from 1984 until his death in 1993.
The most important intellectual influence on Henry was Gordon Clark, a Presbyterian theologian, who emphasized propositional truth and the rationality of belief in God. Henry went on to earn two doctorates, one in theology from Northern Baptist Theological Seminary in a Chicago suburb (where he also taught for several years), and one in philosophy from Boston University. Yet Clark remained the main influence on Henry's developing thought. From the beginning, Henry set out to think through afresh the historic Christian understanding of the God who intelligibly makes known his Word and his will. Theology, he believed, should not be done in a vacuum but in serious interaction with competing and opposing theological perspectives. "Evangelical theology," he wrote, "is heretical if it is only creative, and unworthy if it is only repetitious." Henry's theological work culminated in a massive six-volume study, God, Revelation, and Authority, published from 1976 to 1983. This was his magnum opus, and it remains the most sustained theological epistemology produced by any evangelical theologian of the 20th century.
New Bearings
God, Revelation, and Authority contains more than 3,000 pages, but a small, 75-page booklet, a tract for the times, gave impetus and direction to the fledgling evangelical movement in post-World War II America. The Uneasy Conscience of Modern Fundamentalism (1947) breathes with fire—rejecting the failed theology of liberalism, discredited by the devastation of two world wars, but also calling fellow conservatives to a positive engagement with society and culture. Looking back on this manifesto years later, Henry wrote:
What distressed the growing evangelical mainstream about the fundamentalist far right were its personal legalisms, suspicion of advanced education, disdain for biblical criticism per se, polemical orientation of theological discussion, judgmental attitudes toward those in ecumenically related denominations, and an uncritical political conservatism often defined as 'Christian anticommunism' and 'Christian capitalism' that, while politicizing the Gospel on the right, deplored politicizing it on the left.
Henry had been a strong supporter of the National Association of Evangelicals since its formation in 1942, and some of the ideas in Uneasy Conscience first appeared in the NAE's United Evangelical Action. Like Ockenga—the impresario of "neoevangelicalism," as he called it—Henry promoted the ideals of unity, education, evangelism, and social ethics while maintaining the absolute truth claims of historic Christian orthodoxy. This combination would become a mark of Henry's leadership in many other evangelical ventures across the years.
Henry was in the thick of all these ventures. In 1947 he became the founding dean of Fuller Theological Seminary, a post made more important because Ockenga, the first Fuller president, was in absentia. In 1949 Henry joined with other scholars to promote serious academic discussion and suggested the group's name, the Evangelical Theological Society.
A major turning point for Henry came in 1955 when Graham, fresh from a crusade in Europe, traveled to Pasadena to talk with Henry about becoming the editor of a new publication, Christianity Today. This publication was to be "a magazine of evangelical conviction," combining an irenic spirit with theological integrity. With the aim of "articulating evangelical Christianity effectively in our generation," Henry recruited an impressive company of contributing editors for the initial 1956 issue, including F. F. Bruce, John Stott, G. C. Berkouwer, Bernard Ramm, and Clarence E. McCartney.
In a letter soliciting their support, Henry spoke of the strategic opportunity, in a climate of uncertainty, "to reorient to Christian compass-bearings." He also mentioned that the new CT offices would overlook the lawn of the White House, an indication of his vision for the culture-shaping prospect of this project. During his 12-year term as editor of CT, Henry encouraged evangelicals to move from the "rearguard" to the "vanguard" in efforts to apply Christian values and principles to every area of society. Henry also wrote about the importance of prayer and other disciplines of the spiritual life, but he rejected outright the kind of quietism and interiorized piety that left some Christians disengaged from the world and its pressing needs.
Henry was enormously successful as an evangelical networker, bringing together thinkers, activists, evangelists, and church leaders. His concern for "evangelical ecumenism" led to the 1966 World Congress on Evangelism in Berlin, an event chaired by Henry with Graham as honorary chairman. This gathering of evangelical leaders from around the world was a precursor of the even more influential International Congress on World Evangelization at Lausanne in 1974. His call for evangelicals to establish a "great metropolitan Christian university" in New York City was not successful. He worked closely with theological seminaries and colleges, encouraging them to train students to think in terms of the Christian worldview across the various intellectual disciplines.
One of Henry's favorite phrases was "to strike a blow for the faith," and this he sought to do wherever he went. Henry logged millions of miles of air travel, wearing a suit bought in Majorca, and carrying a well-worn beret bought in Spain, horn-rimmed glasses from Singapore, shoes resoled in Korea, and a Bible rebound in the Philippines. Along the way, he met countless people who scarcely suspected "what God can do for the individual whose mind and heart have been stretched by the Good News of the Gospel." He was lecturer at large for World Vision International (1974-86). He was also a theological mentor to Charles Colson and served on the board of Prison Fellowship Ministries (1981-98).
A Sure Foundation
In his later years, Henry betrayed a brooding concern that the evangelical movement, for all its success, could lose its core identity by uncritically accommodating to the culture. He criticized open theism as a theological dead end, and was wary of postmodernism with its lack of concern for the cognitive character of theological assertions. While Henry himself did not extend the project begun in God, Revelation, and Authority into more recent theological debates, it would be a mistake to dismiss his achievement as a relic from the past. His defense of biblical authority and his practice of Christian apologetics, not to say his commitment to Christian social ethics, continue to inform and enrich. If some of his ideas seem eclipsed today, I predict that a new generation of evangelicals, perhaps yet unborn, will find them still worthy of serious attention in the future.
The abiding validity of Henry's theology stems from the hope that is at the heart of true Christian faith. He knew that despite storms without and fears within, all of the biblical realities remain in place. God's promises have not been nullified, and a life transformed by the dynamic of the Gospel of Christ is as powerful as ever. He wrote in the last paragraph of God, Revelation, and Authority:
God who stands and stoops and speaks is God who stays: He it is who preserves and governs and consummates his cosmic purpose. But the awesome wonder of the biblical revelation is not his creation and preservation of our vastly immense and complex universe. Its wonder, rather, is that he came as God-man to planet Earth in the form of the Babe of Bethlehem; he thus reminds us that no point in the universe is too remote for his presence and no speck too small for his care and love. He came as God-man to announce to a rebellious race the offer of a costly mercy grounded in the death and resurrection of his only Son and to assure his people that he who stays will remain with them forever and they with him. He is come in Christ incarnate to exhibit ideal human nature and will return in Christ glorified to fully implement the Omega-realities of the dawning future.
Beyond all of his accomplishments, two things about Carl Henry stand out in my mind. On his last visit to Beeson Divinity School, he spoke in chapel about his conversion to Christ. He never got over the sheer wonder and joy of having been chosen and rescued by God's surprising grace. He knew what it meant to be born again. The other thing that stands out was his extraordinary humility and kindness toward others. His commitment to the orthodox Christian faith was solid as a rock, but I never heard him speak in a bitter or disparaging way about anybody, not even those with whom he disagreed.
I last saw Carl several months ago, when Greg Waybright, president of Trinity International University, and I made a pilgrimage to his bedside at the little Moravian nursing home where he and Helga lived.
He could not walk, and could barely talk, but his mind was abuzz with ideas and plans and new ventures for the advance of God's kingdom. We prayed and read the Scriptures together. Even though he was in pain, his eyes still sparkled with the joy of Christ. Carl loved to quote Vance Havner's prayer, "Lord, get me safely home before dark." As we left, Helga thanked us for coming and said she thought Carl was ready to go home. And now to home he has gone, to the place where peace abides and grasshoppers limp no more.
Timothy George is dean of Beeson Divinity School of Samford University and an executive editor of Christianity Today.
Related Elsewhere:
More on Carl F.H. Henry includes:
Inside CT: Carl Henry's Dream | Evangelicals are gaining respect among mainstream journalists, and that would have pleased Carl Henry. (Jan. 23, 2004)
Carl F.H. Henry, Theologian and First Editor of Christianity Today, Dies at 90 | Thinker helped to shape many evangelical institutions and efforts, from higher education to ecumenism. (Dec. 08, 2003)
The Carl Henry that Might Have Been | Carl Henry will be remembered as someone who, in a confusing age, held forth the solid middle of a faith that fortifies the whole human person against the fraying ends of irrationalism and superstition (Dec. 08, 2003)
Standing on the Promises | Former CT editors Carl Henry and Kenneth Kantzer evaluate evangelicalism in light of its twentieth-century developments. (Sept. 16, 1996)
Profiles of Henry are available online from Trinity Evangelical Divinity School's magazine, Boston University's Modern Western Theology site, and elsewhere.
The Billy Graham Center Archives web site has an autographed copy of Christianity Today's first issue, along with a February 15, 1956, photo of Graham and the editors.
Eerdmans recently reissued Henry's classic The Uneasy Conscience of Modern Fundamentalism. Other Henry volumes, including the six-volume God, Revelation, and Authority, Confessions of a Theologian, Twilight of a Great Civilization, Dictionary of Christian Ethics, The Identity of Jesus of Nazareth, Toward a Recovery of Christian Belief, Evangelical Affirmations, and Christian Mindset in a Secular Society, are available at ChristianBook.com, Amazon.com, and other book retailers.
Amazon can also help with several out of print Henry titles, including Gods of This Age Or … God of the Ages?, The Biblical Expositor, and The Ministry of Development in Evangelical Perspective.
Several books about Henry are also available (though out of print), including Carl Henry at His Best, Conversations with Carl Henry, What Is Truth?, God and Culture: Essays in Honor of Carl F.H. Henry, Two Reformers of Fundamentalism, and a biography, Carl F.H. Henry.
Have something to add about this? See something we missed? Share your feedback here.
Our digital archives are a work in progress. Let us know if corrections need to be made.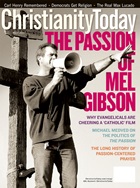 This article is from the March 2004 issue.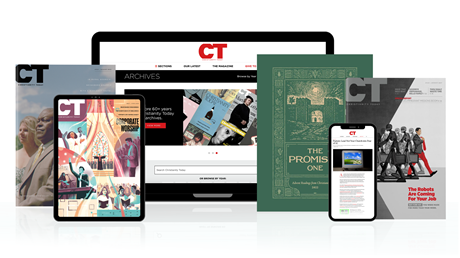 Annual & Monthly subscriptions available.
Print & Digital Issues of CT magazine
Complete access to every article on ChristianityToday.com
Unlimited access to 65+ years of CT's online archives
Member-only special issues
Subscribe
How the Late Carl Henry Helped Invent Evangelicalism
How the Late Carl Henry Helped Invent Evangelicalism