The ABC special Jesus, Mary, and Da Vinci was a fair program about a silly idea, but it illustrates a key distinction Christians need to be mindful of in our efforts to engage this culture.
The recent special walked through the ludicrous idea that Jesus was married to Mary Magdalene, that he had children that were shepherded off to the south of France, and that the church suppressed this information because it would undercut Jesus' deity. Furthermore, Mary's reputation as a prostitute was fabricated by church leaders to undercut her influence, and that of women in general, in the early church. The real story was kept by a secret society called "The Priory of Sion," to which many famous Europeans, such as Leonardo da Vinci, belonged. The entire theory is strung out in a novel known as The Da Vinci Code. What caused the stir, at least in part, was the author's claim that the backdrop to his fictitious story is based on the truth.
Anyone familiar with the Bible knows that three facts are clear. First, Mary indeed was not a prostitute. The effort to connect her to the woman who anointed Jesus' feet in Luke 7:36-50 or to Mary of Bethany in John 12 is fraught with difficulty. Second, Mary is introduced to us in Luke 8:1-3 as the beneficiary of an exorcism by Jesus. Third, her only other biblical role is that of witness to the crucifixion, burial, and resurrection of Jesus.
The Apostle Mary
When some in the early church called Mary an "apostle to the apostles," the point was not to promote women's ordination (and thus pose a threat to early bishops). The title only meant that she was divinely chosen and sent to the Apostles as bearer of the good news that Jesus was raised. In an era when women were not counted as legal witnesses, this exalted Mary as a significant role model for women in the early church.
Regarding this business of her supposed marriage to Jesus: When Paul was defending his right to have a wife (as in 1 Cor. 9:5), a right he did not exercise, he mentioned that Cephas (Peter) and Barnabas had wives. Had Jesus been married, Paul would have certainly mentioned such an important detail; it would have clinched his argument. I mentioned this in my interview on the ABC special, and the program noted that most biblical scholars agreed with the point. This inclusion leads me to the next point.
Constructive engagement
Many Christians have become so worked up in the cultural war metaphor that they risk losing the ability to engage the culture at all. In this case, many believers have mocked not only The Da Vinci Code but also the TV special that discussed it. For reasons that will help us engage the culture in ways that help them understand us better, I believe this is a mistake.
ABC ran this special because over 4 million people had read the book and had been exposed to this revisionist view of Jesus. The special sought to investigate these claims journalistically. To do so, the producers had to walk through the theory in detail to give context for its assessment. The mass media are not an arm of the church, nor should Christians expect them to be. Their job is to report all sides of an issue, employing a variety of perspectives, the true and the false, not to mention the plausible and the fringe, especially when such ideas are making a cultural impact. That is what this special tried to do.
In watching such programs, we need to distinguish between those who advocate revisionist theories, who also get prime-time exposure, and the reporting that takes place, especially if there is a good-faith effort to present both sides. In this instance, I counted several times when a point made from the book was followed by scholars who said there was no evidence for the idea.
I have my quibbles with the special, and with the hype the network used to advertise it. But the popularity of both the book and the special points to our culture's continuing fascination with Jesus. And even when that curiosity borders on the perverse, we need to be engaged in the conversation—if not on TV specials, certainly in our neighborhoods, schools, and offices, wherever the topic of conversation comes up—talking about the real Jesus in a constructive way.
Darrell Bock is research professor of New Testament studies at Dallas Theological Seminary and author of Jesus According to Scripture: Restoring the Portrait from the Gospels (Baker, 2002).
Related Elsewhere:
A ready-to-download Bible Study on this article is available at ChristianBibleStudies.com. These unique Bible studies use articles from current issues of Christianity Today to prompt thought-provoking discussions in adult Sunday school classes or small groups.
Bock also wrote a critique of The Da Vinci Code for ABCNews.com.
CT's Christian History Corner recently debunked and explained much of The Da Vinci Code, and published a follow-up article on the controversy's benefits.
The Da Vinci Code is available from Amazon.com and other book retailers.
The publisher offers more information about the author, an excerpt, and a reader's guide.
The book has its own web site, as does author Dan Brown.
ABC has more information about the program on its web site.
Christianity Today's Film Forum has noted upcoming plans for a movie based on the book. Ron Howard is slated to direct.
For more on early church heresies about the nature of Christ, see Christian History's Issue 51: Heresy in the Early Church, available in its fully illustrated print form the Christian History Store or as text online.
Have something to add about this? See something we missed? Share your feedback here.
Our digital archives are a work in progress. Let us know if corrections need to be made.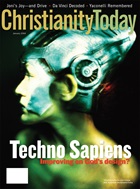 This article is from the January 2004 issue.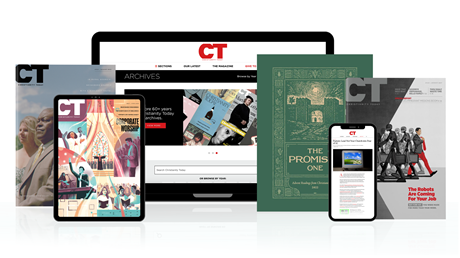 Annual & Monthly subscriptions available.
Print & Digital Issues of CT magazine
Complete access to every article on ChristianityToday.com
Unlimited access to 65+ years of CT's online archives
Member-only special issues
Subscribe
The Good News of Da Vinci
The Good News of Da Vinci