The first federal court ruling on a charitable choice case went against government funding of religion-based social service programs. But more court fights lie ahead.
On January 8, U.S. District Judge Barbara Crabb ruled in the case of Freedom from Religion Foundation vs. McCallum. The judge said the state violated the separation of church and state when it appropriated more than $800,000 to Faith Works, a drug treatment program in Milwaukee. Crabb said the state had crossed the line by providing "unrestricted, direct funding of an organization that engages in religious indoctrination."
Faith Works describes its program as "inherently Christian," and "a holistic, faith-based approach to bring healing to mind, body, heart and soul." Wisconsin established the program in 1999 as a demonstration project for government funding of religion-based social service agencies. Its first funds came from the office of former governor Tommy Thompson, now President Bush's secretary of Health and Human Services. His successor, Scott McCallum, says the state will appeal.
George W. Bush visited Faith Works in July 2000 as a presidential candidate. He promised hundreds of millions of federal aid dollars for similar programs as part of his faith-based service initiative. But Congress has been slow to pass enabling legislation.
Crabb's action was only one of "many, many such decisions" to come, says Annie Laurie Gaylor, cofounder of the Madison, Wisconsin-based Freedom from Religion Foundation. She expressed confidence that an appeals court will uphold the decision.
Other opponents of church-state aid were likewise jubilant. Americans United for Separation of Church and State hailed Crabb's ruling as "a major blow" to the Bush plan. "This is a tremendous victory for individual freedom," said the group's director, Barry Lynn.
But some advocates of faith-based initiatives were not dismayed. Stephen Lazarus of the Center for Public Justice said the ruling "by no means slams the door on the President's faith-based and community initiatives." Instead, he said, it merely showed that government agencies will have to be careful in how they approach such funding. "They have to be very careful to follow the guidelines that charitable choice lays down in federal law."
For instance, Faith Works could still receive government funding through state vouchers given to addicts to pay for treatment, if they voluntarily select its program. Or they can segregate their religious and social service activities. But in this case, Crabb ruled that "religion is so integral to the Faith Works program that it is not possible to isolate it from the program as a whole."
The lawsuit also challenged the Wisconsin Department of Corrections' use of its funds to send offenders to a Faith Works prerelease halfway house. Crabb did not rule on this challenge, and set it for a separate trial.
Related Elsewhere
Faith Works is an employment-focused, addiction recovery program that emphasizes personal and economic well being.
Coverage of the Faith Works decision includes:
Judge in Wisconsin Voids a Religion-Based Initiative — The New York Times (Jan. 10, 2002)
Faith ruling gives both sides hope — Milwaukee Journal Sentinel (Jan. 9, 2002)
Judge Nixes Faith-Based Funding — Associated Press (Jan. 8, 2002)
Faith-based agency loses in ruling — Milwaukee Journal Sentinel (Jan. 8, 2002)
A recent Christianity Today Web-only story looked at the effect that the Faith Works decision, and other factors, will have on the "The State of the Faith-Based Initiative."
The Center for Public Justice has on online archive of information on the faith-based initiative and a reaction to the Faith Works decision written by Steve Lazurus.
Recent news articles on Bush's faith-based initiative include:
Accord Reached on Charity Aid Bill After Bush Gives in on Hiring — The New York Times (Feb. 8, 2002)
Bush Endorses Compromise In Senate on Aid to Charities — The Washington Post (Feb. 8, 2002)
Deal Reached on Charitable Giving — Associated Press (Feb. 7, 2002)
Charity Bill Compromise Is Reached — The Washington Post (Feb. 6, 2002)
White House and Senate Agree on Church Charities — The New York Times (Feb. 6, 2002)
New Director for Faith-Based Office — The Washington Post (Feb. 1, 2002)
Past Christianity Today articles on the faith-based initiative include:
Weblog: Bush Backs Senate Faith-Based Initiative BillAllowing folks who don't itemize deductions on their tax returns to deduct for charitable giving is apparently huge. (Feb. 2, 2002)
Implacable Foes Find (Some) Common Ground on Faith-Based InitiativesDiverse working group's recommendations represent the minimum, not the maximum, that is politically possible. (Jan. 30, 2002)
Where Does the Faith-Based Initiative Stand?Observers look to Bush support, discussion, and the hiring exemption as keys to Charitable Choice legislation. (Sept. 7, 2001)
House Approves Charitable Choice BillHiring protections for religious organizations stays in the bill, but back-room negotiations may mean they won't stay. (July 27, 2001)
Article continues below
DiIulio Pitches Charitable Choice to Cautious NAE DelegatesMeanwhile, group suggests religious broadcasters reconsider severing ties. (March 21, 2001)
No More ExcusesBush's faith-based initiative should reinvigorate our mission of service. (March 15, 2001)
Charitable Choice Dance BeginsFaith-based organizations cautious but eager for government aid. (March 15, 2001)
Bush's Faith-Based PlansGeorge W. Bush, Texas governor and presidential candidate, has placed government cooperation with faith-based initiatives at the core of his campaign. (Oct. 25, 1999)
Have something to add about this? See something we missed? Share your feedback here.
Our digital archives are a work in progress. Let us know if corrections need to be made.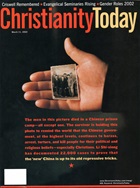 This article is from the March 11 2002 issue.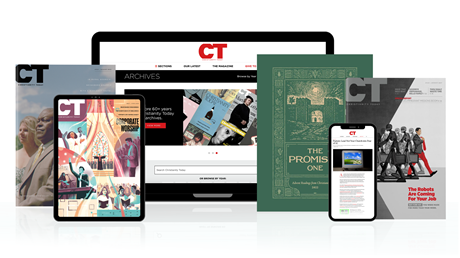 Annual & Monthly subscriptions available.
Print & Digital Issues of CT magazine
Complete access to every article on ChristianityToday.com
Unlimited access to 65+ years of CT's online archives
Member-only special issues
Subscribe
Faith-Based Setback: Court Strips Faith Works of State Funds
Faith-Based Setback: Court Strips Faith Works of State Funds