Two pregnant women died and others were seriously sickened after taking the abortion drug RU-486 during the 21 months since its approval in 2000.
In an April letter to physicians, Danco Laboratories, the sole distributor of RU-486 in the United States, reported fatalities and illnesses associated with the "early option" abortion pill.
Congressman David Vitter, R-Louisiana, says these problems were expected, and he is holding the Food and Drug Administration responsible. "That letter is very stunning," Vitter told CT. "There are not proper patient protections in place. The longer [it] is tolerated, the more women's lives are put at risk." Vitter wants Congress to enact new restrictions on the use of RU-486.
The FDA approved RU-486 (also known as Mifepristone or Mifeprex) in September 2000 under an accelerated approval process previously used only for new drugs that fight life-threatening diseases or other serious illnesses. The FDA tested the drug in clinical trials on 859 women in the United States in 1994 and 1995.
Two powerful drugs are required to cause an abortion within the first 49 days of pregnancy. RU-486 blocks production of progesterone.
Doctors also administer Cytotec (misoprostol), a synthetic prostaglandin, approved for the treatment of peptic ulcers. Searle, the maker of Cytotec, warned physicians in an August 2000 letter not to give the drug to any pregnant woman.
But in April the FDA issued a revised label removing the blanket precaution against pregnant women using the drug. The new wording says the warning is intended only for pregnant women using the drug to treat stomach ulcers. The new label also warns about the risks of uterine rupture.
In the waning days of the Clinton administration, the FDA certified the abortion pill as "safe and effective" but declined to require restrictions that were in place during the trials (CT, June 11, 2001, p. 58). For example, the FDA initially considered requiring prescribing physicians to be qualified to read sonograms. An ultrasound examination can reveal the presence of an ectopic pregnancy, in which the fertilized egg implants outside the uterus, often in a fallopian tube. RU-486 is ineffective on an ectopic pregnancy.
An FDA official told The Washington Post that the agency worked with Danco on the April 19 letter sent to all doctors who have ordered the drug. The Danco letter notes "a small number of reports of ruptured ectopic pregnancies," including one that resulted in death. Danco also reports two cases of serious systemic bacterial infection, one fatal.
Meanwhile, a 21-year-old woman had a heart attack three days after taking ru-486. She recovered, according to Heather O'Neill, Danco's director of public affairs. Danco notes that these cases involved vaginal administration of drugs. FDA approval, however, is for oral use.
"I am skeptical that women having chemical abortions fully know the risks," says Gene Rudd, associate director of the Christian Medical and Dental Associations (CMDA).
The FDA says that it is "unknown whether there is a causal relationship between any of the events and the use of Mifeprex or misoprostol."
But Rudd says that the causal questions should be addressed through more careful research. The problems reported in the Danco letter, Rudd says, represent a "numerator without a denominator." He says health professionals need to know how frequently the drug regimen is prescribed.
"Every drug has problems," says Rudd, an obstetrician-gynecologist in Bristol, Tennessee. "Just having the case reports is not enough information to draw a conclusion."
Danco refuses to provide sales data, and the FDA does not require this information to be made public. The Wall Street Journal has reported that the New York-based company expects to gain 29 percent of the U.S. abortion market by 2004.
Since abortion was legalized in 1973, American doctors have terminated 39 million pregnancies and about 200 women have died in connection with abortions. In RU-486 clinical trials, abortions were incomplete in 4.7 percent of the cases. Eight percent of the women required a surgical intervention, and 1.2 percent of the women experienced heavy bleeding.
Deeply dissatisfied with FDA handling of RU-486, Rep. Vitter and Sen. Timothy Hutchinson, R-Arkansas, are sponsoring the RU-486 Patient Health and Safety Protection Act. The bill seeks to codify the restrictions the FDA considered but finally abandoned when it approved the drug.
Under this legislation, a doctor who prescribes RU-486 must be qualified to handle complications from an incomplete abortion or ectopic pregnancy and be certified in ultrasound dating of pregnancy and detection of ectopic pregnancy. The doctor must have admitting privileges at a hospital no more than an hour's drive from the doctor's office. After Danco's letter became public, Vitter alerted his colleagues in the House to the new information in hopes of stimulating new support. Lawmakers referred the bill, which has 27 cosponsors, to the House's health subcommittee.
CMDA's Rudd, however, opposes a legislative remedy as interference in the practice of medicine. Rudd believes a better solution is for the FDA to recommend its earlier restrictions. Rudd says such a move would make doctors "very much liable" when something went wrong.
Vitter says he would accept a new regulation rather than a new law, but he does not trust the FDA. "If the FDA would take action that would ensure the same standards as my bill, I would have no problem with it."
Related Elsewhere
For more newspaper and magazine articles on the abortion debate and RU-486, see Yahoo's full coverage area.
Past Christianity Today articles on RU-486 include:
Doctors Slow to Prescribe Abortion PillSince RU-486's approval, rising safety concerns and common side effects have led to little use. (Oct. 31, 2001)
Counteroffensive Launched on RU-486Abortion-pill critics allege safety concerns overlooked in FDA approval process. (June 15, 2001)
Bush's Prolife Strategy QuestionedWhite House chief of staff says abortion isn't on list of public policy priorities. (June 15, 2001)
Bitter PillsWhat does RU-486 change about abortion? (Dec. 11, 2000)
Activists Respond on RU-486Religious groups from opposite sides are criticizing and hailing the approval of the drug RU-486. (Nov. 13, 2000)
Books & Culture Corner: RU-486 Uncovers a Lie—And It's Not Just About AbortionThink the abortion pill is indicative of postmodernity? You're wrong. (Oct. 2, 2000)
Abortion Pill Seems on Fast TrackFacing apparent "fast-track approval" of RU-486, pro-life activists say they will concentrate on grassroots education. (Sept. 16, 1996)
ReligiousTolerance.org analyzes the abortion pill issue and examines each side's position. Also, the site has an outline of the stages of human development.
The National Right to Life Council looks at a wide range of RU-486 issues, including addressing lingering concerns, looking at unresolved issues and answering common questions.
The RU-486 Files is an anti-RU-486 site with an extensive collection of articles reaching back to 1991.
The Mifeprex (mifepristone) tablets' label is thirteen pages long on the Food and Drug Administration site. It includes a list of possible adverse reactions. Find more information on Mifepristone from Planned Parenthood and the Food and Drug Administration.
Danco Laboratories, a women's health pharmaceutical company, explains how Mifepristone works, retraces the history of its exclusive license to distribute the pill, and discusses seeing a health care provider to obtain the pill.
Andrew Sullivan wrote in The New Republic that "RU-486 is indeed a sort of progress, if a kind fraught with moral danger."
Have something to add about this? See something we missed? Share your feedback here.
Our digital archives are a work in progress. Let us know if corrections need to be made.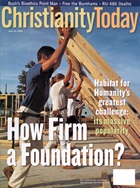 This article is from the June 10 2002 issue.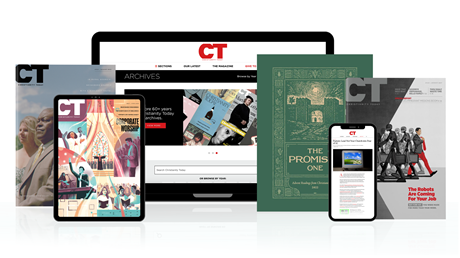 Annual & Monthly subscriptions available.
Print & Digital Issues of CT magazine
Complete access to every article on ChristianityToday.com
Unlimited access to 65+ years of CT's online archives
Member-only special issues
Subscribe
"RU-486: After two die, Danco Labs warns doctors about dangers."
"RU-486: After two die, Danco Labs warns doctors about dangers."