The Taliban's arrest of eight Shelter Now aid workers in Afghanistan on charges of illegally spreading Christianity was politically motivated and linked to the regime's terrorist activities. That's the view of one of the eight, Georg Taubmann, head of the German relief and development agency.
"We were human shields," Taubmann says. "I make a very strong statement. The safest place in Kabul was the prison we were in. The Taliban knew it." He says Taliban officials often visited the prison, even spending the night "because they knew they would never be attacked there."
Christianity Today interviewed Taubmann in late December about Shelter Now's work in Afghanistan.
The Taliban arrested Taubmann, Americans Dayna Curry and Heather Mercer, and five other Western development workers on August 3. Sixteen Afghan Shelter Now workers were arrested along with the eight Westerners. American special forces rescued the eight Westerners in the city of Ghazni in November.
Taubmann, a former church youth-group leader, has been stung by criticism that Shelter Now, a secular agency run by Christians, operated unethically and endangered the work of other Christians in Afghanistan. International Assistance Mission, a consortium of agencies, was booted out in late August.
Curry, 30, and Mercer, 24, were arrested after showing a digital version of the Jesus film to an Afghan family. "We do not know how [the police] found out about it," says Taubmann, adding that he personally never showed the film to Afghans in Afghanistan.
The family had repeatedly asked to see the film. Two men in the family were detained for two days and then released, Mercer said in a news conference. No other family members were arrested, fueling the suspicions of Shelter Now workers that they were set up.
"I don't exactly know in detail what [Mercer and Curry] did," Taubmann says, adding that Shelter Now workers were always "very, very careful." Curry and Mercer were unavailable for comment.
'Easiest Target'
An influential ministry leader, who works in the region and asked not to be named, says Shelter Now was "the easiest target" for the Taliban. The leader says some diplomats were convinced the Taliban wanted foreigners out of the country as terrorist training increased.
"[The Taliban] must've laid a trap," the leader says. "The Taliban, knowing the group was not as strict in terms of visiting Afghan families as some others, just set it up so that so that they would go and visit this family, and [authorities] caught them as they were coming out."
Taubmann says that a Taliban law mandated expulsion, not arrest and trial, for foreigners suspected of proselytism.
Shelter Now workers did not offer any financial inducement for religious conversion, he says.
Most of the printed material that Taliban officials presented as evidence against the eight (CT, Oct. 1, 2001, p. 26) did not belong to Shelter Now workers and was apparently gathered from other sources, Taubmann says.
The Taliban never produced the hundreds of Bibles and videotapes it claimed the group was planning to distribute. Taubmann says some materials, including the Bible, were in English, which undermines the charge of proselytism. The Bible is not banned in Afghanistan.
The Taliban looted and destroyed Shelter Now's factories the day after the arrests, Taubmann says. Through intermediaries, the Islamist leaders hinted that they might release the eight if the United States would not attack Afghanistan after September 11.
On Christmas Day, the new government of Afghanistan invited Shelter Now to return and resume its relief work.
Charles Vincent, deputy director of the United Nations World Food Program, would not comment on whether the Taliban entrapped Shelter Now workers. "[It's] not for me to say one way or another," he told CT.
The UN agency has provided grants to Shelter Now. The United Nations instructed its international workers to leave September 15. The next day, the Taliban announced it could no longer guarantee safety for aid workers.
Work in Afghanistan
Taubmann, 45, has worked among Afghans in Pakistan and Afghanistan for 17 years, 16 of them in Peshawar, Pakistan. He moved to Kabul a year ago.
He says that Shelter Now had experienced no previous problems with the Taliban's government officials, but that police several times spat in the faces of Shelter Now's women workers. Police beat Curry once. Mercer and Curry wore knee-length scarves over their clothing to avoid giving offense. Curry, a social worker, helped street children. Mercer was studying a local language to prepare to work with street children.
The aid agency, which Taubmann says is the largest in Afghanistan, had five factories and employed more than 1,000 people in seven locations in Afghanistan and Pakistan. It had built more than 3,500 concrete houses, as well as clinics and schools.
Shelter Now, using money from the American, German, and Dutch governments and from private groups such as Tear Fund, distributed $200,000 in food rations every month for the World Food Program. Workers raised their own support.
Shelter Now workers had always been honest with the Taliban about their Christian identity, Taubmann says. They held worship services six days a week for staffers—worship that passersby could hear. Taubmann had a personal library of Christian books that the Taliban never complained about.
Taubmann says Shelter Now did not break any agreement with the Taliban. The agency's contract allowed it to build houses, distribute food, and employ Afghans in small factories. The agreement was simply a renewal of the contract Shelter Now had signed with the previous regime, Taubmann says. The agreement specified that Shelter Now would respect local culture, stay out of politics, obtain permission to start projects, and submit progress reports. Taubmann says there was no mention of religion.
Taubmann says that the Shelter Now office itself contained no Christian material, and workers stuck to their jobs during office hours. After hours, however, they could use their discretion and accept invitations to attend weddings or visit homes. "We were as careful as we could be" in building friendships with Afghans, Taubmann says. "[With] any friend you have, sooner or later, you will talk about your faith, even if you don't want to talk about it."
The Western ministry leader who asked not to be named still holds Shelter Now's work in high regard. He attributes the Taliban's collapse to workers' worship in prison. "I don't think they were reckless or in any way irresponsible for the way they operated," he says. "I think God was guiding them."
Future Implications
Nor does the leader fear that the incident will hamper ministry in other Muslim nations—"I doubt very seriously there's going to be a problem." Taubmann, Mercer, and Curry all say they hope to return to Afghanistan.
Two other Christians experienced in ministry to Muslims say the Shelter Now episode is unlikely to prove fatal to future outreach in the Islamic world. Dudley Woodberry of Fuller Theological Seminary says he has great respect for Taubmann and Shelter Now and has raised money for the agency. He believes the accusations that the agency proselytized may both help and hinder outreach in other Muslim countries. When Islamic law is forced on people and friendly Christians are in the area, "It's going to lead to more interest" in Christianity, Woodberry says.
James Dretke, executive director of the Zwemer Institute, does not think the incident has changed anything. "Christian aid organizations have been accused by various Muslim organizations for as long as I've been in this work," he says. "The further we move away from September 11 and the destruction of the Taliban, the more I think what happened there will be just a little glitch on the overall scene of charitable works being done to and among Muslims the world over."
Related Elsewhere
BBC interviewed Georg Taubmann shortly after his release.
Previous coverage of the Shelter Now imprisonment includes:
Heather Mercer and Dayna Curry Go Home to WacoChurch will send short-term mission to Afghanistan in the spring. (Dec. 11, 2001)
Free at Last!All 24 Shelter Now aid workers are going home. (Nov. 15, 2001)
Dayna Curry Will Celebrate Her 30th Birthday in a Taliban PrisonWith trial indefinitely postponed, the future is murky for Shelter Now hostages. (Nov. 2, 2001)
Caught in the CrossfireFamily, churches press for release of American missionaries in Kabul. (Oct. 31, 2001)
In Perspective: The Friendliest Murderous Militants in the WorldThe Soviet Union, United States, and others helped create Afghanistan's ruling Taliban. Will the world's most Islamic state backfire? (August 30, 2001)
Aid Workers Held CaptiveTaliban alleges housing group's staff engaged in evangelism. (August 30, 2001)
Diplomats Receive Visas Into Afghanistan, but Will Only Meet with Officials Over a week after raid on Shelter Germany, future for workers still unclear. (Aug. 13, 2001)
Special Report: Afghanistan features ongoing PBS' Online NewsHour coverage of the situation in Afghanistan.
For more articles on Afghanistan, see Christianity Today's World Report and Yahoo! full coverage.
Have something to add about this? See something we missed? Share your feedback here.
Our digital archives are a work in progress. Let us know if corrections need to be made.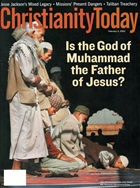 This article is from the February 4 2002 issue.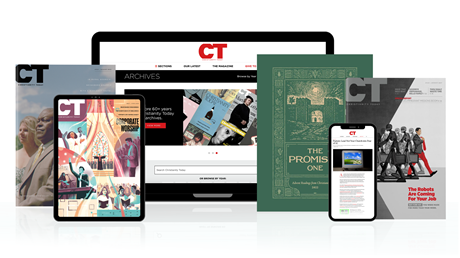 Annual & Monthly subscriptions available.
Print & Digital Issues of CT magazine
Complete access to every article on ChristianityToday.com
Unlimited access to 65+ years of CT's online archives
Member-only special issues
Subscribe
Afghanistan: Entrapment Suspected
Afghanistan: Entrapment Suspected